8 Hair Care Tips To Make You Sun Smart
8 Hair Care Tips To Make You Sun Smart
24 May 2018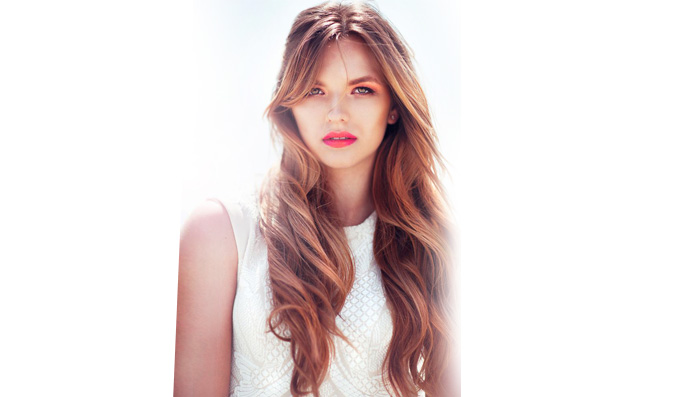 Summers can be hard on your skin and hair, but while we all know the importance of slathering sunscreen and home remedies to remove tan from our faces, not many of us do much about protecting our hair from sun damage. Here are some
hair care tips
to keep your tresses looking its best all summer long - without too much hassle.
Summer is one season when people go for a big chop. And why not. It's a good time to get your hair trimmed, especially if your hair tends to get all frizzy because of the humidity. So our hair care tip is to wear short hair which also lets you enjoy summer sans worries.
If you have long hair, keep it off your face and protect it from the damaging effects of the sun. Tie it up in a chic bun or make a fish braid to avoid exposure to the sun and control the frizz. The hair care tip to follow is to never tie your hair too tightly.
Try and stay indoors between 10am and 3pm, because that's when you are exposed to maximum sun damage. But if you have to step out, you can try covering your head with a hat, cap or scarf. If wearing a head gear messes up your hair, carry an umbrella!
Swimming is a great pastime if you want to keep your cool in the heat. But the chlorine in the water does ruin your tresses. So follow our suggestion - before you get into the pool and wet your hair, cover it with a thin layer of conditioner and leave it on until you shower, post swimming.
While cleansing your scalp often is a good thing, over-cleansing it isn't. So refrain from shampooing your hair everyday as it strips the hair off natural moisture. And when you do wash your hair, use a moisturizing shampoo like Vatika Premium Naturals Henna & Olive Shampoo, rather than a normal shampoo that you use during other times as it deep conditions your hair after each wash. Avoid a hot water hair wash, as the heat will only damage your hair further.
If you have coloured hair, exposing it to the sun for long durations will make the colour fade. So make sure you follow this hair care tip – only use products that protect and care for colour-treated hair like Vatika Premium Naturals Lemon and Henna Shampoo - the henna protects the colour and makes it last longer.
Avoid using styling products with alcohol during summer, as it tends to dry your hair further. If your hair gets too oily, instead of using a hairspray, our hair care tip is that you could try a dry shampoo instead.
Like styling products, it's best to avoid using additional heat on your hair too during summer. Stay away from hair dryers, hair curlers or flat irons, as much as possible. Try and air-dry your hair as much as possible.
Keep your
hair healthy during the heat
and it will radiate a shine and bounce that will make it look supremely beautiful!
Read More Tips On:
Tips for Dry and Damaged Hair
How to Get Shiny Hair
How To Remove Dandruff
Healthy Hair Tips
Hair Fall
How To Make Hair Silky
Long Hair Tips
Hair Oil
​
*
Fields are required. Make some cool noise, please don't spam and your voice will be heard.
Was this Article helpful?