5 Amazing Foods For Fabulous Hair And Skin
5 Amazing Foods For Fabulous Hair And Skin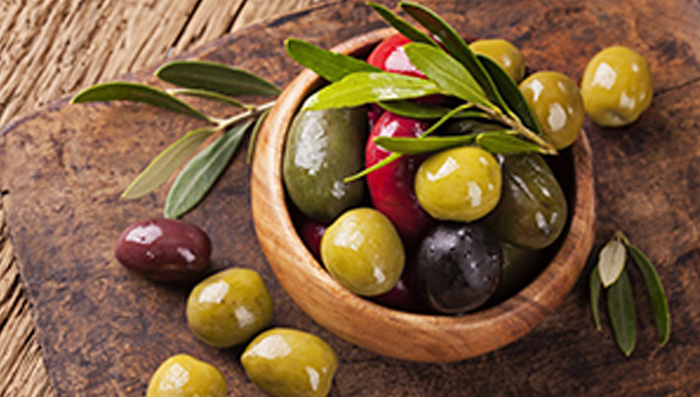 Kill two birds with one stone. If you are looking for a solution for your skin and hair woes then we have some skin care tips and hair care tips which will help you solve both the problems. Yes, all of these foods help you overcome skin as well as hair issues.
Olive oil
Olive oil is used as a natural moisturiser for ages and considered the best as its composition is closest to the natural oils secreted by the body than any other oil. It creates a barrier that protects dry skin and is particularly helpful for people who have psoriasis or eczema. It also helps in sealing the split ends. Get your bottle of Vatika Enriched Olive Hair Oil today to strengthen each hair strand from root to tip.
Turmeric
Turmeric or haldi is a spice commonly used in Indian households for cooking and medical remedies. It has therapeutic effect and anti-inflammatory properties which naturally benefit the body. Turmeric has long been used to treat eczema and helps to firm aging skin, and gives a golden glow to skin. Not just skin, it helps in increasing the growth of your hair and removing dandruff as well. It prevents hair loss and can even be used to dye hair naturally. You can use Fem Fairness Turmeric Herbal Bleach to give you turmeric's golden glow and remove dead cells and tanning of the face. Check out how turmeric can be used for skin care.
Oatmeal
Oatmeal can soothe rashes and irritations caused by poisonous plants, such as poison ivy and oak, as well as pain and itching caused by chicken pox and sunburn. Simply sprinkle some dry oatmeal into a lukewarm bath and soak for 10 minutes. Because of its grainy texture, oatmeal is also ideal for gentle skin exfoliation: Mix with warm water, apply to your face in circular motions, let dry for 10 to 15 minutes and rinse off.
Almond
Almond is rich in vitamin E, proteins, fat and serves as a great antioxidant. It can do wonders to your skin, hair and general health as well. It nourishes and moisturises the skin and improves complexion. Delaying skin ageing and removing dark circles are other two of its benefits. When it comes to hair, it is a great substitute to leave-in conditioners as it adds natural shine and promotes hair growth. You should eat 5 soaked almonds every day before your breakfast and massage your hair with Dabur Almond Hair Oil twice a week to reap the benefits of this nut. Read this article on Benefits of almond for more information.
Aloe vera
Aloe vera, which is also known as the plant of immortality, is used as a coolant and soothing agent. It is used medicinally to heal light burns, including those caused by the sun and certain chemicals. It promotes the removal of dead cells and replenishes it with new ones, giving the skin a radiant glow. Aloe vera has many benefits for hair as well. It is a great conditioning agent and is used to fight dandruff too. Historically it has been used in hair loss treatments since it contains enzymes that promote hair growth.
We hope that you are all set to improve your diet by including these wonderful gifts of nature in it. This will help you tremendously in restoring your skin and getting healthy hair. For more
beautiful skin tips
and
hair care tips
browse through our other articles.
---
*
Fields are required. Make some cool noise, please don't spam and your voice will be heard.
Was this Article helpful?