3 Ways to Get Rid of Dry Hair And Scalp
3 Ways to Get Rid of Dry Hair And Scalp
24 May 2018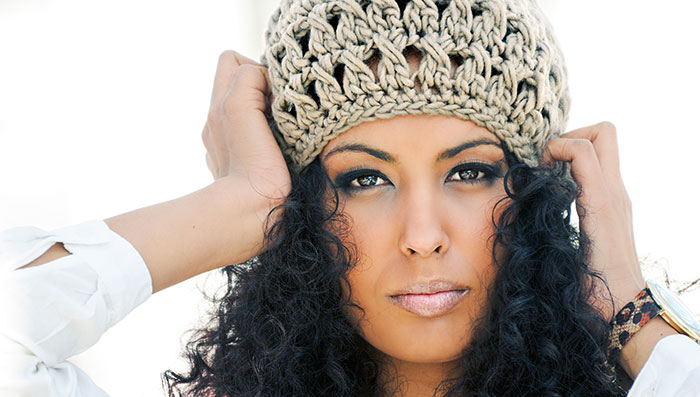 A dry scalp is characterised by loose, white, powdery flakes. It is a result of dehydrated sebaceous glands, the glands that produce the natural oil for our scalps. This dehydration can be due to cold climates or dehydration. Other factors that cause a dry scalp are:
Extensive use of chemical products, shampoos and conditioners on your hair.
Long exposure to extreme climatic conditions, such as sitting in an air conditioned office or working for long hours in the sun.
Styling hair excessively with heat or products which use harsh chemicals.
A diet lacking in important nutrients.
The hair care tip to combating dry scalp is to incorporate light essential oils into your hair care regimen such as
Vatika Enriched Coconut Hair Oil
and
Vatika Enriched Olive Hair Oil
. To see how to include them in your hair care regimen and for more home remedies to treat dry scalp, check out the following hair care tips:
Avocado & Olive Oil Hair Mask
Avocados are great for nourishing the scalp. Simply mash up an avocado with a teaspoon or 2 of Vatika Enriched Olive Hair Oil. Separate dry hair into 4 sections (2 up, 2 down) and apply the mixture to each section of hair, starting with the bottom 2 first. Once the entire head is covered in the avocado mixture, put a shower cap over it and keep for half an hour. After that, rinse in the shower using a mild shampoo.
Eggs & Mayonnaise Hair Mask
Dry hair can be really frizzy. Eggs and mayonnaise work on your hair to make it soft. Separate the yolks of 2 eggs from their whites. Whisk the egg yolks with 1 tablespoon of mayonnaise. Use this mask on the bottom 2/3rds of your hair. Put a shower cap over your head and let it sit for at least 15 minutes before washing out with cold water. If you use warm water, the egg will get cooked. You wouldn't want that dear, would you?
Lemon Juice & Honey Mask
Honey, with its anti-bacterial properties, and lemon with its cleansing properties make for a successful duo. Using this hair care tip for a dry scalp can help treat the condition naturally. Remember that lemon should not be used on broken, irritated skin as it may cause a stinging sensation or sometimes even aggravate the problem. Take some lemon juice and mix it with honey. Now pour it over dry hair, massaging thoroughly to ensure all strands are covered. Place a shower cap over hair and leave it for 15-20 minutes. Now wash your hair and discover perfectly soft mane.
We hope these hair care tips help you avoid a dry scalp situation this season. Do let us know if our suggestions helped you in the comments section.
Also Read
How To Get Silky Hair
Healthy Hair Tips
How To Remove Dandruff
How to Get Shiny Hair
Hair Oil

*
Fields are required. Make some cool noise, please don't spam and your voice will be heard.
Was this Article helpful?