17 Simple Home Remedies and Tips for Hair Fall
17 Simple Home Remedies and Tips for Hair Fall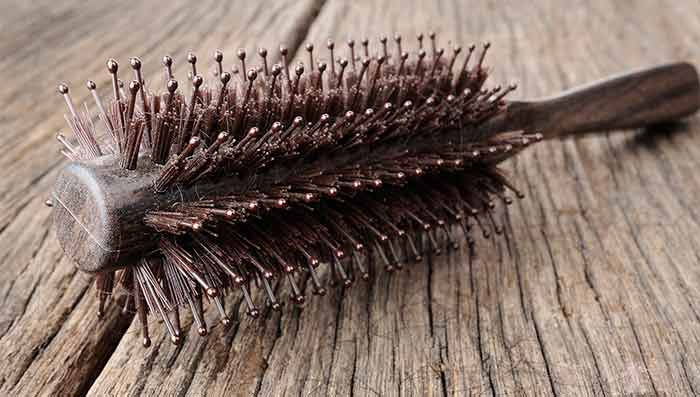 Is your thinning hair scaring you? Dreaming of smooth, soft and silky tresses? Believe us, it is not impossible to put brittle hair woes behind you. Just follow some of these useful home remedies on how to control hair fall.
Drink Water to Control Hair Fall

Anything that lacks moisture soon becomes lifeless. Same goes for our hair. Less consumption of water, especially during winters, can make hair dry, dull and more prone to breakage. Drink up to 8 glasses of water in a day if you want to know how to control hair fall.

Curd Pack to Control Hair Fall

Apply a bowl of curd to your dull and brittle hair. Its magnificent effect not only binds split and broken hair but also makes it glossy!

Fiery Forces to Control Hair Fall

If you want to know how to control hair fall, call garlic, onions and ginger for rescue. Just grind them and apply their liquid to revitalise the lost strength of your mane. This hair fall home remedy is sure to work wonders!

Egg to Control Hair Fall

Use egg yellow for conditioning and egg white for glossing up your hair. Your locks will feel brilliant and nourished immediately after you rinse it.

Coconut Milk to Control Hair Fall

Coconut milk is among the richest sources of tissue-nourishing, plant derivatives. Grate coconut and squeeze it to remove its milk. Massage coconut milk on the scalp to reduce hair fall.

Nutty Therapy to Control Hair Fall

Your scalp needs the ultimate strength and vitality that only a handful of nuts can provide. Munch on them, on the go, and enjoy both their taste as well as their added goodness.

Aloe Vera pack to Control Hair Fall

Aloe Vera balances the pH level of the scalp. Pure aloe gel can be applied directly to the scalp and this will help control loss caused due to irritated, dry or infected scalp.

Chuck Out Junk Food To Control Hair Fall

Your hair, just like your body needs necessary nutrition to function. However, this is not something you can get by feasting lavishly on junk food. Hair fall is thus an indicator of your poor eating habits. Include fish and omega-3 fatty acids in your diet for voluminous hair and reduced hair fall.

Avoid Hot Water to Control Hair Fall

Do not wash hair with hot water because excess heat is really bad for your hair and makes it dry and frizzy. Opt for cold water or water at room temperature instead.

The Vitamin E Oil to Control Hair Fall

Filled with antioxidants, vitamin E oil fights the free radicals. It helps to increase oxygen in the body and increases the blood circulation in the scalp. Massage your scalp with vitamin E oil and know how to reduce hair fall.

The Potato Portion to Control Hair Fall

Since potatoes are a rich source of nutrients such as vitamins A, B and C, calcium, potassium, iron and phosphorus, they are an amazing natural remedy for hair growth, preventing dryness of hair and premature greying.

Fenugreek Pack to Control Hair Fall

This ingredient is a rich source of proteins that are really beneficial for hair growth. The compound lecithin found in fenugreek is especially effective in strengthening and moisturizing hair and curing hair fall caused due to dandruff.

Neem pack to Control Hair Fall

Neem has many benefits. The astringent property of neem helps to keep lice and dandruff at bay and control hair fall.

Henna Mask to Control Hair Fall

While henna is a brilliant natural hair colour and conditioner, it also contains properties that can strengthen your hair from the root.

Ensure you Exercise to Control Hair Fall

An active lifestyle keeps your blood circulation going and that in turn stimulates hair growth. So stay fit and try and devote a minimum of 15 minutes to some sort of a simple exercise every day.

Go natural to Control Hair Fall

Leading a healthy lifestyle in today's day and age is incomplete without choosing natural alternatives. Try and incorporate food items and beauty products that are more organic in nature, filled with natural goodness and devoid of chemicals.

Do Champi to Control Hair Fall

Nourish your brittle tresses with a good massage of Amla Oil and learn for yourself how to control hair fall. This is the most effective and age old method for repairing dry and damaged hair. Dabur Amla Hair Oil made with vegetable oils and Amla extracts, contain the required constituents to liven-up your hair and give them a thicker, blacker and stronger look. This is one of the most effective remedies for hair fall.
Remember to follow the above for a dazzling mane. However, if you wish to discover a sure shot way to lustrous hair and radiant skin, remember to meditate and live a stress-free life! .Read more on tips to control and reduce hair fall.
Also read
How to Use Coconut Oil for Hair Fall
Hair Fall in Monsoon
Hair Fall due to Dandruff
Olive Oil for Hair Loss

*
Fields are required. Make some cool noise, please don't spam and your voice will be heard.
Was this Article helpful?