11 Natural Beauty Tips for Hair
11 Natural Beauty Tips for Hair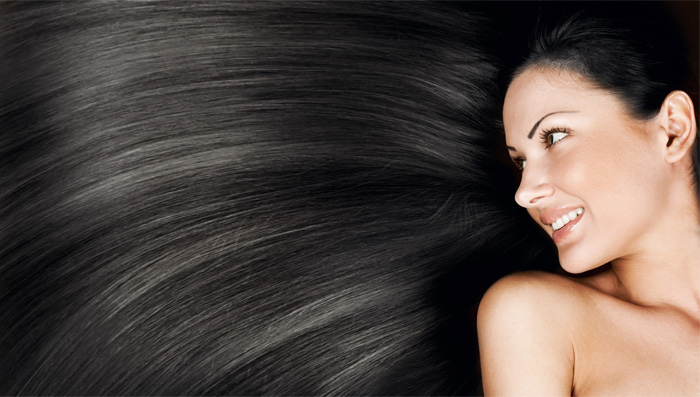 Tired of trying numerous hair treatment products and solution to get back the shine in hairs. Or are you desperately hunting for something or some clinical solution to work out for the hairs? Well, if nothing works out right then start off from the beginning again where hair-care was completely based on natural beauty tips for hair. Coming to very beginning of our existence, everything was natural right from our childhood to the teenage. Gradually, things became complicated and problematic with passage of time. And so does the hair affair. Everyone, who is troubled with hair problems, must have been saying all time that managing hairs in childhood was so easy. Nothing has changed except our hair care habits. In the childhood, it was our moms who run behind us and apply various natural ingredients for our hair care.
But now the whole scenario has changed and we hardly have any time to pamper our hairs with some natural ingredients or home remedies. Everyone wants immediate solution to their problem and runs to the doctor or any clinic for their hair problems. The laziness inside people has pushed them to that stage where they are happily torturing their hairs with various chemical based products and medical solutions. One fact is put very clear and straight everywhere that believe it or not, natural beauty tips for hair works best and doesn't harm hairs or body in any sense. It's important that one should understand how the whole hair problems occur and what are the causes behind it. Below is the list of probable reasons that might cause hair problems like hair fall, dryness and frizzy hair, itchy scalp and many more:
Causes of hair fall and other hair problems
Protein Deficiency:

One must have noticed various shampoo advertisement over television saying about keratin protein content in their shampoo. Keratin is that one major protein from which our hair is made up of. If the balance of proteins in our body gets disturbed, it causes major hair problems. Improper intake of proteins in the diet routine could cause protein deficiency in the body. And as the end result, one might experience major hair brittle and weaker strands of hair.

Wrong hair etiquettes:

Excess or over dose of anything will harm ultimately. Similarly, excessive usage of hair styling products like gels, sprays, mousse, and colors could damage the hair badly. Sometimes, the loss or damage to hairs is so bad that recovery is very difficult and takes years to bring back things to normal track.

Weather change:

Sometimes, a sudden change in weather or seasonal changes creates problem for hairs. Some people suffer from hair fall during fall season or in the ending months of the year.

Medication:

People taking medical treatment or on some medication like birth control pills or hormonal pills could be damaging their hairs unknowingly. The adverse chemical reaction of certain specific medicines in the body could lead to hair loss or degrading quality of hairs.

Stress:

Many medical research has revealed that any kind of stress whether physical, emotional or mental could lead to hair damage or significant loss of hairs. Hence, avoid taking any type of stress to keep away the hair problem stress.

Over styling:

Styling is a very common and frequent practice done with hairs. Yes, for sure everyone likes little bit styling of hairs for some special occasions. But make sure that you don't make every day a special occasion. Over styling or harsh treatment of hairs for trying out different hairstyles can damage the hairs and cause serious hair issues.

Ageing:

Aw! This bitter truth of life cannot be ignored that increasing age will lead to some changes in the body. One major change occurring to the body is hair loss or discoloration of hair. But not to worry, the homemade hair therapies would help you in retaining the quality of hairs till the last breathe.
There are many other reasons behind the degrading quality of hairs or hair problems. But the only best solution to all hair problems is proper care and some natural beauty tips for hair. Neither the tips would cost much nor it will harm hairs or body in any way. So, then what's the problem in trying some natural tips for gorgeous hairs? Below is the list of home remedies for hair that will help in keeping hairs strong and healthy:
Home remedies and beauty tips for hair
Eat healthy:

Insufficient protein and vitamin intake is a major cause of hair problems. Thus, it is important that every individual should take a healthy diet. Include fruits and vegetables in the diet chart, which are rich source of proteins and vitamins. A balanced amount of proteins and vitamins in body helps in natural and healthy growth of hairs. So, eat healthy and let the people feel the twinge of envy from your shiny strong hairs.
[Read: 11 Natural Beauty Tips for Healthy Hair ]



Use the right comb:

Right thing at right time matters a lot. Same theory goes with the hair comb too. It is important that one should know what kind of comb they should use for their hairs. One should choose the comb keeping in mind their hair texture and hair problems faced by them. For example, people who are facing major hair fall and weaker hair strands should use wide teeth comb to detangle their hairs. Also, remember not to comb the hairs when they are damp as hairs are weaker in damp condition.

Safe hairstyles:

Hairstyles play an important role in hair fall and other hair problems. Difficult, complicated or very stringent hairstyle could put hairs in extreme stress condition. At times, some hairstyles puts immense pressure or stretches the hairs from roots making them weaker and ultimately plucked from roots. So, ladies in the house choose a safe and comfortable hairstyle for the sake of hairs.


Avoiding hair styling tools:

Heat is very harmful for hairs, whether it's natural or artificial. So, try to avoid the styling tools that produce immense heat and make the hairs weaker. Some of the popular hair styling tools that produces excessive amount of heat are hair dryer or hair blower, hair straightener, rolling rods etc.

Trimming:

Trimming of hairs at regular intervals will cut off fine hairs and increase the natural growth of hairs. Trimming also removes splits ends and the lesser healthy hairs from the head. So, don't think that going up to salon every second month for trimming will make your hairs shorter. The more one trims their hair, the faster they grow.

Drinking habits:

The drinking habits of a person reflect their health status. The less one drinks water and essential fruit juices, the lesser will be the body hydration level. Our entire body needs proper hydration and so does our hairs. So, to keep the body and hairs hydrated and moist, drink plenty of water and healthy fruit juices. Various fruit juices like apple juice, banana juice, and orange juice are rich in vitamins and proteins, which are essential for healthy, shiny and strong hairs.

Big NO to tight wrapping:

Say a big "NO" to ponytails and hair updo, which tightly wraps the hair for long hours. Keeping hairs tightly wrapped for long duration makes them weaker from roots and gives hair fall problem to many ladies. Giving up the habit of using hairbands or other accessory and hair tie up all the time will save your hairs from great damage.

Avoid excessive sun exposure:

Again the point of heat exposure has come into the focus. This time the heat exposure is natural but not inevitable. Excessive exposure of hairs to sun will damage them badly and will lead in loss of essential hair proteins and oil. Sun exposure directly damages the hair scalp making it dry and itchy. Dandruff is a common hair problem for individual whose hairs are exposed to direct sunlight for long durations.

Natural hair dry:

Let your hairs breathe and dry off naturally. Using hair dryer or blower's artificial drying method will only harm your beautiful hairs. Natural drying process will give time to your hairs to soak the goodness of product or natural ingredients used on hairs and bring in the natural results correctly. Always remember that any thing putting interruption in natural process will create some problem in future. So, use hair dryer or blower in case of real hurry to dry hairs.

Right Brushing Techniques:

One might don't do anything with their hairs but they will always do brushing of their hairs regularly. Brushing of hairs is a regular practice without, which no one can resist or leave their home. Hence, it is important that right brushing technique should be used to comb the hairs. Detangling of hairs while brushing takes little care and attention. To detangle hairs, part the hairs in two sections from the middle of the head and then brush it with wide teeth comb. This way the hairs will not get stretched or plucked from the roots. Not to forget, brushing damp hair is a wrong habit.

Oil massage:

Oil massage is an easy practice and simple practice of few minutes that could give amazing lustrous, thick and shiny hairs in a short period of time. So, don't miss out this important therapy of hair care with Vatika Coconut hair oil in daily routine.
[Read: How to Oil Your Hair 5 Simple Steps ]

So, now this is very clear that a little care and attention to the hairs will not let your sleep fade away with the worries of hair problems. And the natural beauty tips for hair will not leave you clueless about any kind of hair problem occurring due to any cause. The above-mentioned
natural hair care tips
adopted in routine life will surely give you the gorgeous hairs of your dreams. And if this doesn't help much in getting those long and shiny flicks, then go for some homemade remedies for hairs that are full of nature's wonder.
Also Read:
How To Make Hair Silky
Long Hair Tips
Hair Oil
How To Remove Dandruff
​
*
Fields are required. Make some cool noise, please don't spam and your voice will be heard.
Was this Article helpful?