10 Effective Homemade Hair Packs for Beautiful Natural Hair
10 Effective Homemade Hair Packs for Beautiful Natural Hair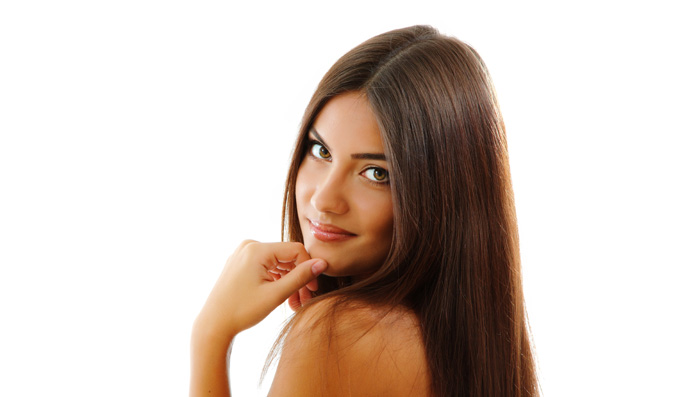 Hair is that wonderful and charming personality factor of every individual's life, which could double the impression of a personality. And especially when it comes to girls, it becomes madness to have flawless long hair. Well, nobody is saying that girls like only long hair but one thing is sure that every girl or women likes strong and healthy hair. As our elder says that nothing is better than natural beauty, everyone likes to claim natural healthiness of hair. And obviously for that one has to look for
natural hair care tips
or some natural remedies that could make the hair strong and healthy naturally.
For adopting natural ways to make hair healthy, there has to be a strong drive behind it. Otherwise, people usually give up on various natural beauty tips for hair after practicing it for once or twice. Nothing good or big could be achieved in a day and everyone should believe in this fact while adopting the nature's path for enhancing their hair quality. Hence, always keep in mind that practicing the natural solution will surely give positive result but it will also take some time. As your hair didn't become bad and unhealthy in a day then how can you expect them to get healthy and shiny in a day?
The best and most convincing way to adapt any measure or way is to know about their benefits and then convince own self about it. So here we are! Exploring some benefits of the natural hair care tips:
Firstly, the most important matter called the money matter. The natural ways to make your healthy will never pinch the pocket hard like the commercial hair care products generally do. So, bring in some natural ingredients at home and start off the hair regime straightaway.
No risk and fear of any reactions or future damage to the hair. Nature's ingredient and ways will never harm hair and your body in any way. So, go fearless and take up any natural hair care remedy now.
Freedom from the chemicals and ammonia torture to hair. Simply, the love of proteins and vitamins of natural ingredients to hair. The natural tips will keep the hair always happy and blessed with its many hidden and known benefits of proteins, vitamins and amazing hair repair potential.
Last but not the least, the results derived from the adoption of natural tips will be long lasting and will not go away as soon as the commercial hair care product leaves your dressing shelf.
Yes, the time has finally arrived to discover some amazing and effective homemade hair packs to get gorgeous, long and silky hair. Carefully look for all details and select the suitable hair pack for your kind of hair. The journey of bringing back long and healthy hair starts here:
Heena Hair Pack: Heena is a popular ingredient used for hair care. Heena is used as natural hair color element. Also, it gives great shiny, voluminous hair if the Heena mask or hair pack is used on weekly basis in hair care regime. To get ready with Heena hair pack, keep the original herbal Heena powder soaked in black tea water for whole night. Now, add either one tablespoon of coconut or olive oil and fresh lime juice of half piece of lemon. In the next morning, add half cup of beaten yogurt to the mixture and the Heena hair pack is ready to apply. To deeply condition the hair, apply the pack all over the hair and in the roots and leave it for half an hour. After passing off half an hour, rinse off the head with mild shampoo.
Hibiscus Leaves Hair pack: Hibiscus leaves are rich in Vitamin C, Calcium and Phosphorus and help a lot in reducing hair loss problem. There is no much pain in preparing the hibiscus leaves hair pack. All you need is two flowers of hibiscus plant and soak them in a cup of water for a whole night. Now, take 5-6 petals of that soaked flowers and prepare the puree of the flowers and add 2 tablespoon raw milk and ¼ cup virgin oil in it. The pack is ready to apply on roots and all over the head and to take complete benefit of it, keep it on for 20 minutes. Later, rinse the head with cold water.
Milk and Egg Hair Pack: Everyone knows that milk is rich in calcium and egg is full of proteins. So give your hair the richness of milk and egg with an amazing hair pack. Simply, beat 2 eggs till it becomes frothy and add 3 tablespoons of creamy milk in it. Blend the mixture well and apply it on hair and into the roots. Don't forget to rinse the head with white vinegar solution after few minutes.
Fenugreek Seed Hair Pack: Fenugreek seeds commonly known as Methi in Indian culture are good in getting rid of hair loss and itchy scalp problem. It also has some other potentials and capabilities that help in the re-growth of hair and eliminating grey hair prematurely. Preparing fenugreek seed hair pack is very easy, just soak the fenugreek seeds in water for 7-8 hours and make the paste of it. Apply the paste on hair and roots and keep it on for 20 minutes. Then rinse off the hair thoroughly.
Strawberries Hair Pack: Don't waste the yummy and sweet strawberries if gets overripe or not in a good state to eat. Utilize the strawberries to make a healthy hair pack. Grind the ripe strawberries in mixer grinder and obtain a cup full of strawberry puree. Now, add 2 tablespoon olive oil and yolk of one egg in the puree. Mix the puree mixture well until you get uniform texture. Massage the mixture in hair gently and leave it on for 20 minutes. Gently rinse off the head with mild shampoo to get shiny silky hair.
Almond Hair Pack: Every mom must have used almond oil for their children in their childhood. And now it's time to take the real advantage of the almond oil. Mix around 8-10 droplets of Dabur Almond hair oil in one mashed banana paste. Do the massaging of the mixture and wash off the pack with apple cider vinegar after half an hour. Using this hair pack will give long and healthy hair.
Honey and Milk Hair Pack: Very less ratio of people knows the benefits of honey for hair. Honey is a natural hair softener and conditions the hair giving out smooth and silky hair. Also, it is a natural antioxidant that helps in stimulating the hair growth. To make the honey and milk hair pack, mix one tablespoon of honey in glass of milk and apply it over hair gently. Cover the hair with a plastic cap and wash hairs with lukewarm and mild shampoo after 30 minutes.
Coconut Hair Pack: Coconut is used since many years for conditioning and taking good care of hair. Now let's take the cream of coconut to nourish the hair. To do so, scratch out the cream from bottom of small tender coconut. Collect the cream in a microwave dish and warm the cream in microwave for 5-10 seconds. Now, massage the hairs with that coconut cream from tip to roots and wrap the head in a warm towel. Keep the pack for half an hour and wash the head with mild shampoo.
Potato Hair Pack: The carbohydrates and vitamin C filled potato is a secret ingredient with some awesome cosmetic benefits. Get ready with magical potato hair pack by peeling and grating one big potato. Squeeze out all the juice from grated potato and mix two tablespoon honey and two tablespoon Aloe Vera gel in the juice. Make sure the honey dissolves well in the potato juice and the pack is ready to apply. One has to keep the pack for a bit long duration for around two hours and then clean the head with lukewarm water.
Beer and Egg Hair Pack: Beer is a good nourishing agent for hair and if it combines with protein full egg then imagine how wonderful it will be for the hairs. To repair the dull and dry hair, use the revitalizing hair pack of beer and egg. In making this pack, one will need to gather one tablespoon beer, honey and castor oil. Mix all three ingredients in the yolk of one egg and beat the mixture well until it gets smooth texture. Apply the hair pack all over in the roots and tips of hair and cover the head with a shower cap. Now, wash the hairs with water and then do a second wash with apple cider vinegar. For healthy hair apply the pack thrice in a week.
The above homemade hair packs will surely help out the dry, dull or your kind of hair turn into the desired hair with its protein and vitamin content. And if seriously, all these packs are not working great for you then try to find out the problem by consulting a hair specialist. If there is any deficiency or specific vitamin or protein need of your hair, then look for the natural ingredients that could help in meeting up the deficiency needs of the particular vitamin or protein.
Also read
How To Make Hair Silky
Healthy Hair Tips
Long Hair Tips
How to Stop Hair Fall
Hair Oil
Tips for Dry and Damaged Hair
​​​
*
Fields are required. Make some cool noise, please don't spam and your voice will be heard.
Was this Article helpful?