Your Year Round Skin Care Guide
Your Year Round Skin Care Guide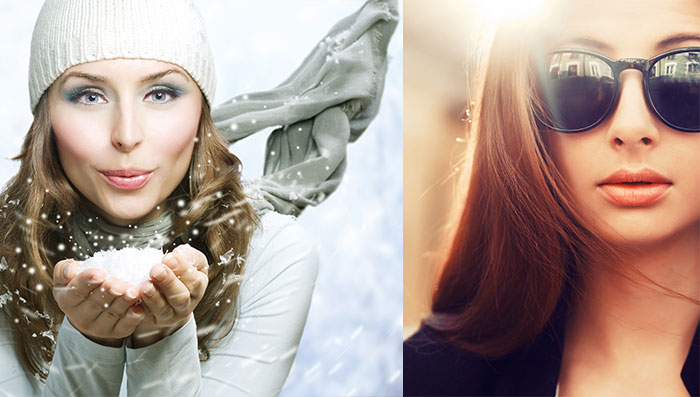 Every season comes with its own set of skin woes. Keeping skin healthy takes year-round maintenance. But with the changing season comes the need to change the skin care regime. As we enter different seasons, by switching your products according to the changing weather, you can avoid getting that dull look that occurs between seasons. Here are some essential
skin care tips
to keep your skin healthy and radiant all year long.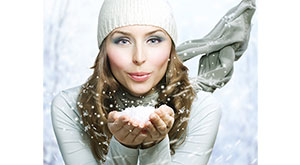 Winters
To keep your skin healthy in winters you need to keep it covered with than hats, gloves and coats as layers of protection from the cold weather. Cold weather and lack of moisture can cause cracking, chapping and irritation. And to make it worse, the harsh winter wind and sun can cause serious sunburns and skin conditions such as eczema. Here are a few skin care tips to keep your skin healthy during the harshest cold.
Moisturise: Add a protective layer of Dabur Gulabari moisturising lotion to protect your skin against the harsh cold. Apply moisturizer as soon as you step out of a bath or shower to help seal in and replenish the skin with the necessary water and oils.
Always wear sunscreen: Since the snow reflects sunlight, the ultraviolet rays of the sun during the winter are still strong. Participating in winter recreational activities without applying sunscreen may result in severe burns. Hence always follow our skin care tips and use sun protection!
Avoid long hot showers: While everyone loves a long hot shower in winters, the hot water strips the skin off its natural elements, making the skin dry. Instead, use lukewarm water for a shorter period of time.
Spring
Everyone loves the outdoors when the weather gets a bit warmer, but there are still some important things to know that can potentially save skin from sun damage.
Know your skin type: Depending on your skin, sun's effect on it can vary along with the level of sun protection factor (SPF) in sunscreen lotion. For example, if you are fair-skinned with freckles, your skin is more sensitive to UV rays. Visit a dermatologist annually for screening of your skin to determine what precautions need to take place. To know more about sun protection, read this article on demystifying SPF.
Sunscreen Power: Despite the temperatures warming up, continue to apply sunscreen before heading to outdoor activities. About one ounce of sunscreen should be applied before going out.
Summer
In the summertime, there is no such thing as a healthy tan. No matter what anybody tells you, a tan means the skin has been damaged. Follow these skin care tips to keep yourself safe from the effects of the harsh summer heat.
Sunscreen your skin: People don't realize they can still get burned in cooler climates or when they're not in direct sunlight or even on cloudy days. So, no matter what skin type, you should always wear sunscreen containing at least SPF 30.
Wear protective clothing: Besides wearing hats and sunglasses, cotton or tightly woven T-shirts or shorts offer excellent sun protection. Cotton is perfect for summers and any other synthetic or mixed polyester clothing can have a damaging effect on the skin.
Don't expose yourself to sunlight: Skin discoloration, a changing mole and a rough red patch are the signs of damaging effects of the summer heat. If you notice any of these, you should visit a dermatologist to get it checked. Always remember to love and pamper your skin under all conditions.
Autumn With the arrival of dry, colder air, the skin tends to lose precious moisture. But autumn provides a much-needed break from the hot summer heat. Here are a few must-do skin care tips that will keep your skin soft and supple throughout the season.
Exfoliate and moisturise: Exfoliate your skin to get rid of the dead skin cells and give way to the fresh ones. This process renews the skin cells and makes your face fresh and rejuvenated. Always remember not to over-exfoliate and moisturise afterwards.
Switch from lotion to cream: As the air becomes drier, skin needs a thicker moisturiser. Creams provide a thicker layer of oil that provides hydration.
Use a hand cream: Hands often become dry and cracked during the winter. Start moisturising hands regularly to ensure soft and healthy hands all season long.
Have happy skin throughout the year and don't forget to leave a comment if you found our skin care tips useful!
---
*
Fields are required. Make some cool noise, please don't spam and your voice will be heard.
Was this Article helpful?