How Look After Your Skin and Hair With Changing Seasons
How Look After Your Skin and Hair With Changing Seasons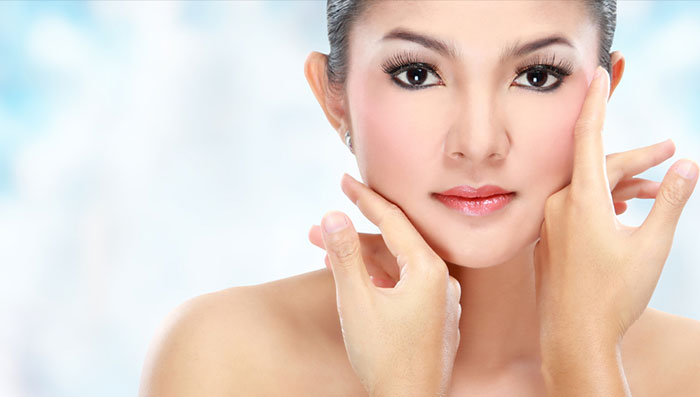 As much as we love to witness a change in season, and to welcome a fresh new change in terms of our surroundings, we cannot omit the negative side of it. Not only do we experience minor illnesses, but beauty issues also stem out of it. Humidity, dryness or windy – no matter what the season has in store for you, we will make sure that the changing seasons are not a problem for your hair and skin with our hair care tips and
skin care tips
.
Hair care tips for changing seasons:
To reduce the risk of hair breakage, use a wide toothed comb while detangling your hair.
This is a hair care tip for all seasons. Your hair is made up of protein. To revitalise them and promote hair growth, include protein in your diet by way of meat, dairy products, eggs and pulses. You can even massage the scalp with egg yolk, leave for 1 hour and wash for well-nourishes tresses.
Protect your hair from the dust and sun by using a scarf or a cap.
When you have a hot water bath, it leaves the pores of your hair open and hence prone to weakness. Even if you have to take a hot water bath, then make sure that you rinse your hair with cold water before coming out. And make sure you follow this important hair care tip - move to cold water from hot water gradually to avoid a sudden temperature change.
Nourish your scalp by massaging Dabur Amla Hair Oil on it. Leave it overnight and wash your hair with a mild shampoo like Vatika Premium Naturals for best results.
Skin care tips for changing seasons:
Use a gentle skin cleanser. Do not use soap since it can be drying. Use a cleanser such as Dabur Gulabari Rose Water to clean up the bits of oil and dirt that might have accumulated over the night. Follow up with a mild face wash.
Use a light moisturiser with SPF 15 or plus to protect yourself from the sun and help you retain your skin's moisture. Look for a product that contains zinc oxide, titanium dioxide, avobenzone or Mexoryl to block UVA rays as well.Read more on how to remove tan using home remedies. For more information about protection form sun, read our article Demystifying SPF.
If you have dry skin on your hands, put some hand cream on in the morning. Just make sure that you don't put on too much, since it will make your hands oily and slippery.
Thoroughly moisturise your skin with a moisturiser that suits you. It may or may not be a light one, depending on your skin type. You can try Dabur Gulabari pearl fairness moisturiser. Night-time is the best to leave the skin with a moisturiser on as there's plenty of time to absorb the cream without it being washed away.
Lips are more prone to parching than any other area. Keep them smooth and pink using a good quality lip balm.
Apart from these
hair care tips
and skin care tips, make sure you drink plenty of water and eat lots of raw fruits and vegetables to never encounter hair and skin issues. And don't forget to let us know if our advice works for you in the comments section.
---
*
Fields are required. Make some cool noise, please don't spam and your voice will be heard.
Was this Article helpful?