Winter Beauty Essentials Tips for healthier Skin
Winter Beauty Essentials Tips for healthier Skin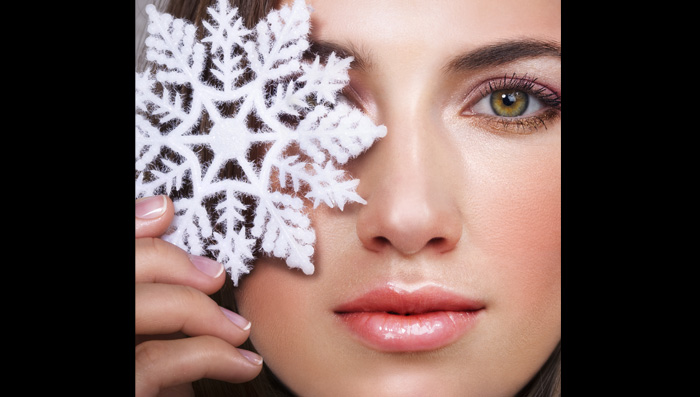 If you're using the same beauty products all year long, you better watch out. Despite having chapped skin and dull hair, most of us don't even think of changing our regime with the seasons. But choosing products according to the season's skin care or hair care needs is a simple change that could really keep you blooming. So here's our inventory of best skin care tips and
hair care tips
for winters that can keep you looking good from top to toe this season.
Winter Beauty Woe #1 - Dry Skin
Solution: Body Oil A body oil massage can be blissfully relaxing and wonderfully comforting, while rejuvenating your mind and body. Not only does it enhance the relaxing nature of the massage, but it also nourishes the skin and helps to dissolve accumulated toxins and stress keeping your skin smooth and radiant. That's a useful skin care tip!
Winter Beauty Woe#2 - Chapped Skin
Solution: Dabur Gulabari Moisturising Cold Cream Enriched with natural rose oil and other hydrating ingredients, Dabur Gulabari Moisturising Cold Cream with natural rose extracts, gently works on your skin, giving it a rose like glow. The perfect blend of rose oil and glycerine hydrate the skin giving it a soft, supple rose like radiance while the Provitamin E protects it from damaging elements, leaving it smooth and untouched. These active ingredients also maintain critical moisture balance and help keep the skin hydration balance intact, without leaving it oily.
Winter Beauty Woe #3 - Rough Skin
Solution: Mediterranean Olive Oil Scrub Once cold weather hits, give your skin a nice exfoliation session a few times a week to get rid of dead, dry skin like those rough, scaly patches that pop up on your elbows and knees. Try this home-made skin care tip – a scrub made with olive oil and brown sugar that's super moisturizing and at the same time not one bit harsh on sensitive skin. Not to forget, it smells delicious too!
Recipe:
1/2 cup of sea salt
1/2 cup of brown sugar
1/4 cup of olive oil
A couple of drops of orange essential oil
Blend all the ingredients together and rub over damp skin in the shower. Rinse thoroughly. You wouldn't need to moisturize afterwards, since the olive oil will leave your skin dewy-soft.
Winter Beauty Woe#4- Dry Hair & Scalp
Solution: Dabur Vatika Enriched Coconut Hair Washing your hair every day dries it out by stripping your strands and scalp of their natural oils, especially in the wintertime by drying out stressed-out strands even more! But it's never too hard to turn things over with this hair care tip. With Vatika Enriched Coconut Hair Oil, you can provide your hair with natural nourishment, giving it body & radiance while taking care of the critical balance of nutrients. With the goodness of 8 time-tested herbs – Triphala, Brahmi, Henna, Neem, Lemon, Rosemary Oil, Kapurkachri and Soya Extracts, your hair and scalp can get complete nourishment for that problem free, healthy crowning glory.
We hope you find these
beauty tips
useful and stay beautiful always. Read our blogs to learn more on
how to bring glow on face during winters
. Do tell us what you do to take care of changing seasons in the comments section.
---
*
Fields are required. Make some cool noise, please don't spam and your voice will be heard.
Was this Article helpful?