Top Ways to Use Coconut Oil This Winter
Top Ways to Use Coconut Oil This Winter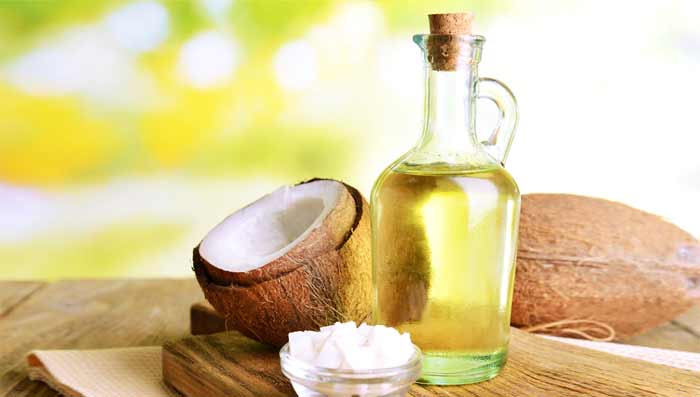 The winter is coming and with it also comes plethora of skin and hair related problems that are a norm every winter. Dry air and chilled temperature can really strip your skin and hair of its natural moisture, making your skin feel cracked, itchy, dry & flaky; and your hair rough, dull and lifeless. While winter will do the needful of wreaking havoc on your skin and hair, there is still so much more that you can do to protect yourself from falling trap to the evils of the weather and make your skin and hair stay healthy & glowing like a diva.
Video:
Dabur Moisturising Cream For Glowing Skin In Winter
So what special can you do to keep your most starved parts (read hair & skin) soft & smooth through the season? The answer lies in coconut oil. Coconut oil in winter is like many beauty solutions put together in one bottle and given to you like an elixir. Trust us when we say that coconut oil is that one magical ingredient that can infuse life, health, glow and beauty in your tresses & skin.
Coconut oil benefits:
Works well as a moisturiser
Penetrates the hair and skin better than any other oil
Keeps the skin hydrated and conditioned from deep within
Adds natural bounce & shine to hair and glow to the skin
Keeps the problem of dandruff, itchy scalp and dryness at bay
It is rich in vitamin E, anti-bacterial & anti-fungal hence aids in keeping problems of fungal infections & acne etc.
Makes for an excellent massaging agent for both hair and skin
When one oil can give so many luscious results, then what can be better than including it in your everyday beauty regime and freeing your hair & skin from any negatives the winter season brings with it. So get on to making the most of coconut oil benefits for your hair and skin this winter.
How to use coconut oil benefits for hair & skin:
Coconut oil for hair:
When your hair feels rough, dry, lifeless and dull, nothing works better than a hot coconut oil massage. The cold and dry weather can be damaging for your tresses but a little care and pampering can go a long way in keeping your hair problem free. Remember hair care during winter demand extra attention. Give your hair hot oil massage with Vatika Enriched Coconut Hair Oil, at least twice a week, to deeply condition them from root to tip and add strength & shine. Regularly massaging your hair with coconut oil will keep the problems of dry & itchy scalp at bay, remove dandruff, provide protection against various scalp infection and give you smooth and silky hair.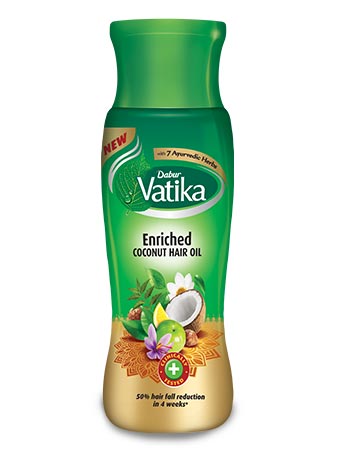 You can also opt for these DIY coconut oil based hair masks for problem free and beautiful tresses. Note: All the remedies suggested here recommend use of Vatika Enriched Coconut Hair Oil or Vatika Enriched Coconut Hair Oil with Hibiscus.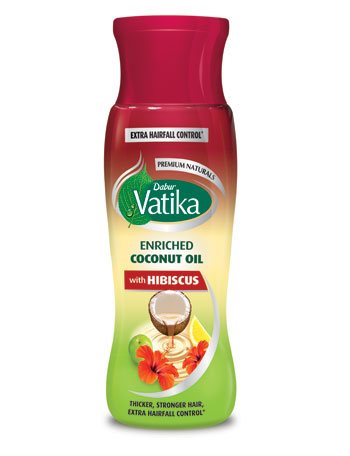 Coconut oil benefit for dry hair:
Mix 1 ripe avocado with ½ cup of coconut oil, 3-4 tsps of aloe vera juice and 4-5 tsps of jojoba oil. Massage gently on the scalp and let it rest for 30-40 minutes before rinsing it off with a mild shampoo followed by a conditioner.
Coconut oil for hair that are oily:
Mix 1 cup apple cider with ½ cup yogurt, 2 lemon peel, ½ tsp lemon juice & 3-4 tbsps of coconut oil. Massage thoroughly and leave for 15-20 minutes before washing it off with a mild shampoo.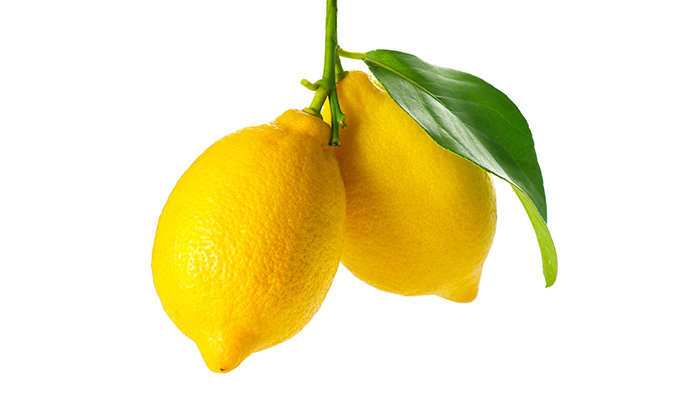 Coconut oil for hair that are normal:
Prepare a mix of 1/2 cup milk, 2 tbsp of honey and 4-5 tbsp of coconut oil and apply on the scalp. Leave it for 30 minutes and wash.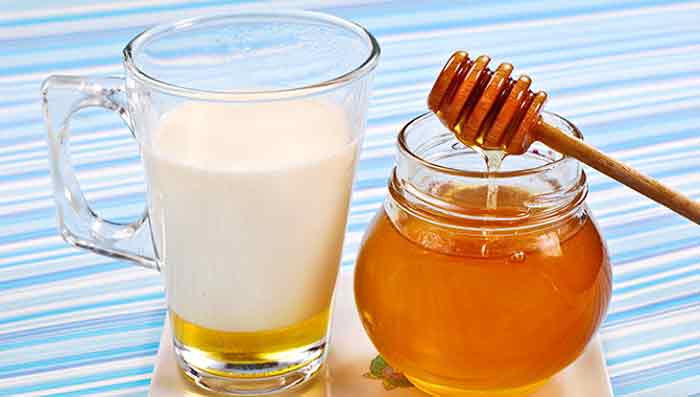 Learn more about various
coconut oil benefits for hair
.
Coconut oil benefits for skin:
Skin care during winter at times need to go beyond the regular application of moisturiser and cold creams. The harsh winter conditions can rob your skin of its natural moisture thus leaving it dehydrated, dry and flaky. Winter is also the time when you get maximum skin becomes prone to issues of underlying irritation and severe dryness. That is because it is screaming for deep conditioning & moisturising.
While regular application of moisturiser does help keep the skin moist and soft, but it does not heal the skin from deep within thus making it go dry again after few hours. So what should you do? Turn to using your most trusted beauty companion—the coconut oil!
Move over regular creams and moisturiser because we have got you covered some amazing benefits of applying coconut oil to your face and skin that will not only leave them healthy and nourished all day long but also add a natural shine and glow to it.
Why coconut oil for skin?
Because it penetrates into the deep layers of the skin easily, works as a natural conditioner and eliminates signs of any kind of skin condition, irritation or dryness; coconut oil for skin is always a good option.
How to use coconut oil for face & skin:
Make your own moisturiser by mixing 2 tbsp of coconut oil with 1 tbsp each of aloe vera gel, olive oil & any essential oil of your choice. Lather your skin with it within 2-3 minutes post bath to lock in the moisture.

Read more about benefits of aloe vera for skin.

Coconut oil for face not just aids in removing impurities but also add natural glow to it. To use it effectively and make your face it soft & supple, apply a scrub made with 2 tbsps of coconut oil, 2 tsps of honey, ¼ tbsp sugar & 1 tsp lemon juice. Massage on your face and hands for 5-10 minutes before rinsing it off with lukewarm water.
If your lips are feeling chapped, apply this homemade coconut lip balm. Melt 1 tbsp each of coconut oil, beeswax and olive oil in a pan together. Let the mix cool, store in a jar and use it through the winter to keep your pout soft & supple.

Read more on various beauty benefits of coconut oil for skin & hair and homemade night cream.
---
*
Fields are required. Make some cool noise, please don't spam and your voice will be heard.
Was this Article helpful?