Top 10 Detanning Techniques
Top 10 Detanning Techniques
30 August 2016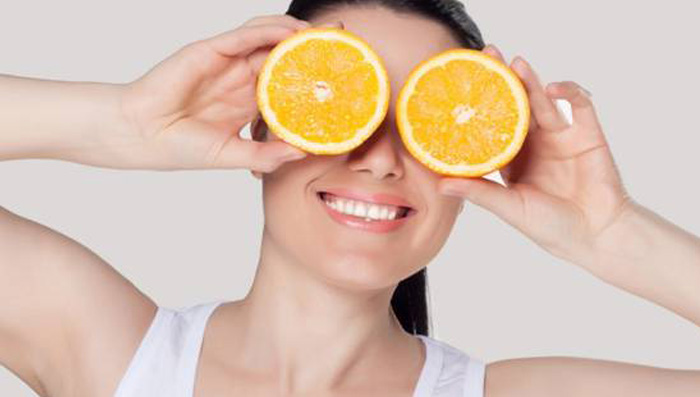 Love summer but hate the associated tanning and skin darkening? We'll come to your rescue with skin care tips and answers to your question on how to get fair and glowing skin woes. Read on for top 10 detanning techniques:
Lemon Love
When life hands you lemons, forget lemonade and follow our skin care tip of using it on your face! Mix the juice of one lemon with a spoon of Dabur Gulabari Rose water and add a pinch of turmeric powder. Apply this mixture on dark spots, elbows and knees and notice a visibly lighter and smoother skin in just 15 minutes.
Yummy Yogurt
Summer is a great time to include curd in your diet as well as your beauty regime. Mix some curd with a heaped spoon of besan or multani mitti. You can also add some orange peel powder and apply it on your face and body to remove tan and get radiant skin. And that's how you get fair skin!
Cool Cucumber
Cucumbers are a summer treat, and we don't just mean to eat. Apart from the usual sliced cucumber on your eyes, you can follow this skin care tip and apply grated cucumber with curd for a cooling de-tanned effect.
Aloe Glow
It's not called the miracle plant for nothing. Try and get your hands on some natural aloe vera, squeeze out the gel inside and slather it on your face if you want to know how to get fair skin. You'll be left with a smoother, clearer complexion.
Potato Pack
Are the dark circles on your face bothering you? Here's a super simple skin care tip to lighten skin. Grate a raw potato and extract its juice, soak a cotton ball and place it under your eyes. Leave it on for 15 minutes and rinse.
Terrific Tomato
Take a spoon of tomato juice, mix it with a spoon of lemon juice, apply it on dark spots and discoloured areas to get flawless, glowing skin.
Papaya Power
This is easy, popular and effective. Pick a very ripe papaya, mash some pulp and slather it on your face. Follow this routine every day for a week to see results. And mind you, if you follow this skin care tip religiously you will see results!
Milk Miracle
We've known Cleopatra to bathe in milk, but we'll tell you how to make the most of the benefits of milk. Add a couple of strands of saffron to milk, soak it and apply on your face. This will moisturise your face and give you a lovely glow. A variation of this would be to add turmeric and lemon juice for sun tan removal.
Zesty Orange
The power of Vitamin C in orange peels has huge detanning powers. Grind it, mix it with curd and apply on your skin to get rid of tan and blemishes.
Turmeric Touch
Turmeric doesn't just clear acne, it also has skin lightening effects. Make a turmeric mask with multani mitti and apply on your face. Leave it on for 15 minutes and say hello to glowing skin.

 
And if that's too much of an effort for you, use
Fem Fairness Turmeric Herbal Bleach
which is perfect for sensitive skin. It works like a homemade ubtan, removes dead cells, sun tan, lightens skin tone and gives a healthy fairness.
*
Fields are required. Make some cool noise, please don't spam and your voice will be heard.
Was this Article helpful?