Skin Care Tips to Fight A/C Dryness
Skin Care Tips to Fight A/C Dryness
30 August 2016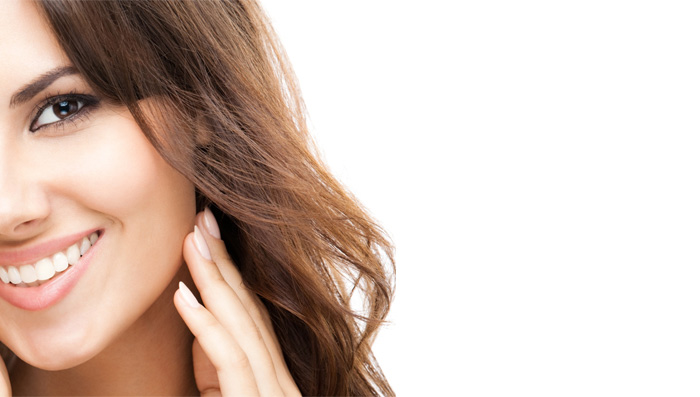 While the air-conditioning can be a boon for sultry summer days, it comes with its share of beauty damage. Be it at office or home, the A/C is a necessary evil to combat the hot sub-tropical weather we live in. But you also must have noticed it that your skin turns extra dry when you spend more hours indoors under temperature controlled environments. What's more, you hair faces the side effects of it too! Read on to see why air-conditioning affects you and how you can prevent damage.
First things, first, does air conditioning really cause skin damage? Yes, it does. Any drastic change in temperature affects your skin. What's more, if your skin is already sensitive, this fluctuation might aggravate your situation and give rise to ailments like psoriasis, eczema, etc. So when you step from a cold room into the hot sun or vice versa, your skin needs to combat the hot-cold situation cleverly. How? Follow these skin care tips.
Skin care tips to prevent A/C dryness
Slather a light moisturiser like Dabur Gulabari Moisturising Lotion at regular intervals.
Apply lip balms many times during the day. The skin on your lips is very thin and need extra moisture.
Spritz a bit of Dabur Gulabari freshener on your face from time to time. It will instantly rejuvenate you!
Don't use harsh soaps and cleansers, choose mild variants, or better still wash your facial skin with Dabur Gulabari Rose Water.
Take frequent breaks and step out of temperature controlled environments. Breathe in some fresh air, and allow your skin to escape the air conditioning.
Protect your skin with adequate amount of clothing.
Drink a lot of water. Also consume a good amount of fluids and juices.
Make sure the filters of A/C units are cleaned regularly, in order to prevent air borne diseases.
What do celebs do to combat the temperature fluctuations?
Sonam Kapoor does all she can to keep her skin hydrated at all times. She sips on H2O, coconut water, buttermilk and cucumber juice all day. She also steers away from heavy duty skin products that clog pores and swears by sunscreen.
Priyanka Chopra loves a hot oil massage with Dabur Amla Hair Oil to prevent her hair from getting too dry. She uses milk cream to keep her lips soft and supple. She also uses a homemade pack with gram flour and curd to get rid of dry spots.
Nargis Fakri reveals that her secret to fighting summer dryness is a 20 minute long deep conditioning treatment with coconut oil (try Vatika Enriched Coconut Hair Oil). And she does it on a regular basis to fight the frizz and keep her hair thick, silky and bouncy. She also tries to avoid heat styling and products with alcohol as that only dries up the hair further.
A lot of celebrities also swear by cucumbers during summer. Try this skin care tip – dip cucumber slices in milk and apply it on your face and wash in 10 minutes. Your skin will be well hydrated!
---
*
Fields are required. Make some cool noise, please don't spam and your voice will be heard.
Was this Article helpful?