Essential Monsoon Skin Care Tips
Essential Monsoon Skin Care Tips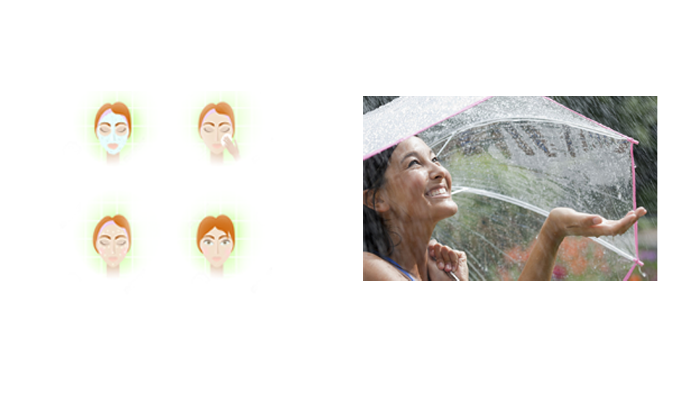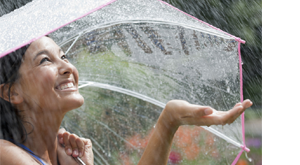 The onset of monsoons means a rise in the unpredictability of your skin and hair behaviour. Suddenly, whatever products used to work for you well in all the other seasons starts to do more harm than good. The change in season needs a change in your skincare routine for your skin to stay healthy and look on point. The holy grail of all skincare is the CTM routine or 'cleanse, tone, moisturise'. No matter what the season, it is important to get into the habit of doing this for your skin to stay clean and well hydrated with some natural skin care tips.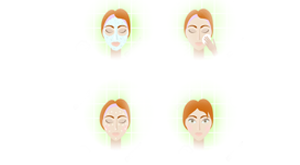 STEP 1 - Cleansing: The Indian monsoons bring with it dust which settles on the skin and damages it, giving it a dull texture and a lifeless look. It is important to clean away all this dirt to allow your skin to breathe. This is especially important to make sure that you don't eventually get pimples. This monsoon skin care tip applies for all skin types. If you have dry skin all year around, you should turn to herbal, homemade remedies to fix it. Dry skin doesn't mean clean skin. And it doesn't mean that you are safe from unwanted breakouts either. So it is very important to clean and then moisturise. As a home remedy, you can make a paste out of crushed almonds and honey and apply it on your face, keep it for about 5-7 minutes and then wash with Dabur Gulabari Rose Water for clean, supple skin. Those of us with oily skin know the struggle to make our skin feel clean. No matter how many times you wash your skin, it still feels clogged and struggles to breathe. But more cleaning does more harm than good. Try to stick to a mild cleanser once a day and steer clear of chemically induced exfoliants. A better alternative would be to work a pure oatmeal scrub or ripe, papaya pulp as a gentle cleanser and exfoliator into your skin every alternate day before washing it off.
STEP 2 - Toning: The importance of toning cannot be stressed upon enough. Skipping right to moisturising right after cleansing means that you skip an important step in maintaining skin health i.e., restoring pH balance and counteracting possible bacterial infection. Toning is especially needed in the monsoon season because there is a larger prevalence of airborne and waterborne infections. You don't need to buy expensive toners, just follow this monsoon skin care tip. For dry skin, use five drops of chamomile oil in one tsp milk. For oily skin, use ten drops of lavender oil in one tsp water.
STEP 3 - Moisturising: Monsoons can have an extra dehydrating effect on dry skin and an over-moisturizing effect on oily skin. Stick to a light lotion/gel based moisturiser or serum, which will gently rehydrate your skin and restore a fresh, healthy look to your skin, while not being too heavy on your pores.
During the monsoon season, it is important to stick to a light to no makeup look. If that very thought terrifies you, don't worry. There are ways to look radiant without makeup (read on to know natural skin care tips). Even if it is rainy outside, don't forget to put sunscreen on.
How did these skin care tips for monsoon help you? Be sure to share your thoughts and experiences with us.
Read Also:
Mint Leaves Home Remedies For Skin
Masoor Dal Face Packs For Glowing Skin
Ice Cubes For Face
---
*
Fields are required. Make some cool noise, please don't spam and your voice will be heard.
Was this Article helpful?