Natural Homemade Beauty Tips- Skin And Hair
Natural Homemade Beauty Tips- Skin And Hair
30 August 2016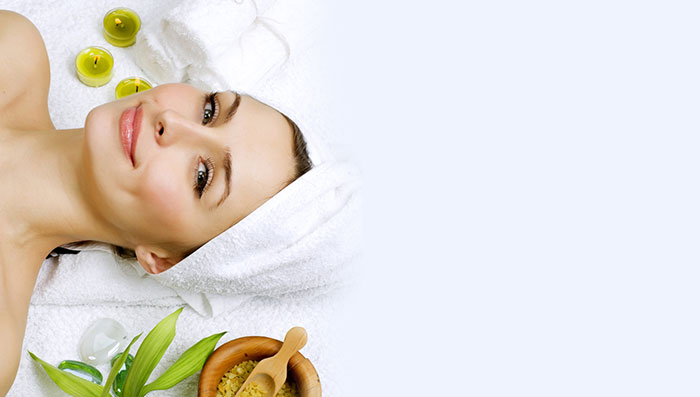 If you've read our articles on
MyBeautyNaturally
, you know by now that you don't need to go to the parlour often or depend on expensive cosmetics for
glowing skin
. You have all the stuff you need for flawless skin in your kitchen. Yes, go natural, tap into your kitchen ingredients and follow these
natural skin care tips
for glowing skin. If you don't know how, here are some ideas for homemade beauty.
Let's look at what you need – got potatoes, bananas, brown sugar, sea salt, coffee, tea bags, olive oil and honey? You're good to go!
Skin brightening recipe
Fried potatoes may be filled with calories but raw ones are great for your skin. They make an awesome skin-brightening scrub. Grate some raw potato, mix it with some loose tea and pour a few drops of olive oil, now use this to massage your face with circular motions. Be gentle, repeat this action for 5 minutes and then rinse with warm water. See a natural glow after this? Great!
Skin & hair moisturising recipe
For this, you'll need a ripe banana, mash it up and spread it all over your face. Leave it on for 10 minutes and then rinse your face with warm water. Your skin will feel plump and hydrated. If you want more out of your edible face pack, add a spoon of honey, blend it with banana and leave it on for 15 minutes. This can also act as a deep conditioning treatment for parched hair. Wet your hair slightly, apply the mashed up bananas, keep it on for half an hour and then rinse. Your hair will be well hydrated. For a simple off-the-shelf skin moisturiser, you can use Dabur Gulabari Moisturising Lotion and for skin, try a Dabur Amla Hair Oil champi.
Skin scrubbing recipe
Brown sugar is always an ingredient in most body scrubs, so why not make one yourself? Mix 2 spoons of coarse sugar with 1 spoon on coffee grounds and 1 spoon of olive oil, you can add 2 drops of any essential oil like vanilla and store it in a dry container. Use it once a week when you have a bath, your skin will be smooth and soft. For more body scrub ideas, read this article.
Eye soothing recipe
If you have puffy eyes, we have a quick solution for you. Just save the tea bags the next time you have a cup, let them cool down or refrigerate them, then place them on your eye lids. The natural caffeine shrinks the blood vessels and reduces puffiness.
Pretty hair recipe
Why use a hair spray when you can make one yourself at home? To give your hair a textured beach waves kind of look, what you need to do is fill a bottle with water and add 3 spoons of sea salt, add some hair gel and then give it a shake. Spray, scrunch and get that sexy tousled style!
Go on, try these natural skin care tips and let us know if they worked for you.
*
Fields are required. Make some cool noise, please don't spam and your voice will be heard.
Was this Article helpful?