Know How to Become Beautiful Naturally with Beauty Tips for Women
Know How to Become Beautiful Naturally with Beauty Tips for Women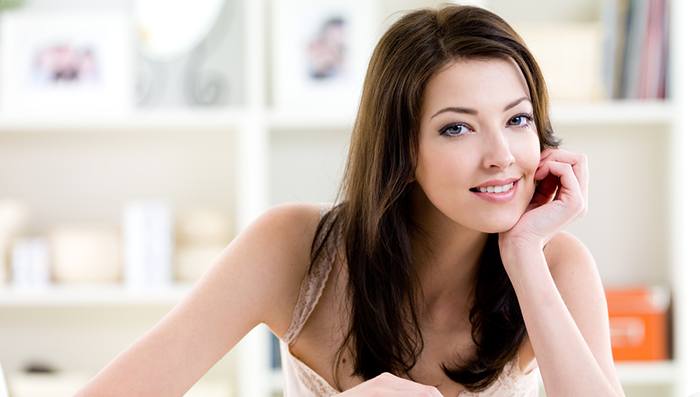 The beauty, style and attitude of the models in TV commercial ads of beauty products are a dream of every woman on the planet. Which lady on the globe doesn't want to look good and beautiful naturally? And yes, how could we forget the fact that every second lady is using some or the other commercial beauty product to increase their beauty. Alas! Majority of those ladies using beauty products couldn't find the desired results even after spending lots of money on the beauty products. The biggest question arising here is why didn't the ladies tried to know how to become beautiful naturally before spending their hard earned money on the expensive commercial beauty products. Aw! The answer is very simple, generally majority of people consider the natural beauty tips for women time consuming and result less. For that beautiful looking skin, learn more about
how to get fair skin
using home remedies.
The real fact about the natural ways and beauty tips is that yes they are quite slow in showing results but they are harmless and effective in long run. While on the other hand, the chemical based cosmetics and beauty products might give quick results to its consumers with their chemical power and reaction capacity, but in long run they are very harmful for the skin and whole body. Even the reputed and many skin specialists suggest going by natural ways and eating healthy things to stay beautiful. Whatever things we eat and use on our body will definitely affect our skin directly or indirectly. Obviously, the good things will do well to our body and skin and the bad will make the situation worst.
The first that directly affects our body is the food we eat. If the food we eat is healthy in sense of richness of vitamins, proteins and nutrients then our skin will get beautiful automatically. And if you are consuming wrong things like excess of junk food, any kind of drug, alcohol, preserved food items, which are not healthy for body then the skin will get affected naturally. The next thing that affects our body and gets reflected on our skin is our lifestyle and activities associated with it. If someone doesn't have a healthy lifestyle habits then their body and skin has to suffer a lot of problems. Some flaws that should be kicked out from the lifestyle are:
Lack of Sleep: A proper sleep plays an important role in keeping the body, soul and mind healthy. Lack of sleep or sleeping late night keeps the body restless and in return the body looks tired and consequences could be easily seen over skin too like dark circles, dull skin and many more. Many other problems also develop in the body due to lack of sleep. So, try and sleep on time and give proper rest to body to avoid various health issues and look beautiful naturally.
Improper diet: What we eat gets easily reflected on our body and skin. So, if we are eating something wrong or someone has improper diet then definitely their skin would reflect their unhealthiness. Lack of proteins and vitamins in the routine diet will be similar to a waste food for the body. Hence, it is very much necessary to incorporate fruits and vegetables that are rich in proteins and vitamins and healthy for the skin too.
Smoking: Smoking is a dangerous habit and could lead to hazardous disease like cancer and many other problems. Smoking affects the whole body and increases dysfunction in the body. As an end result, the skin also starts looking dull, dry and lifeless after continuing this unhealthy practice. So, to keep the body healthy and look beautiful forever, avoid the habit of smoking.
Drinking Alcohol: Similar to smoking, alcohol also has some negative impacts on the body that could make any person really sick. If the body will not remain fit then how could someone look good especially their skin. The tannins in alcohol affect the skin indirectly and make it dry and dull in appearance. So, put a full stop to the bad of drinking alcohol and stay beautiful naturally.
Using excess of chemical products: Excess of anything even the excess of food could harm the body. So, how the excessive use of cosmetics and chemical based beauty products could be good for skin. Using cosmetic for make up in regular routine directly damages the skin and could make the skin damaged permanently. Hence, try to maintain some distance from chemical based beauty products and cosmetic to keep the skin healthy and beautiful naturally.
Apart from the lifestyle habits, there are various other reasons that could affect the beauty of women. Off course, growing age is one undisputed reason but for that too there are some natural remedies to keep the skin look young and ravishing with growing age. Beyond that there are reasons such as acute medication, deficiency of some vitamin or proteins in body and many other health reasons that could make a women look a little less beautiful than a diva. But don't worry ladies, every lock has a key and every skin problem has its natural remedy. So, here are some natural remedies cum beauty tips for women that would make you look gorgeous and a pure natural beauty:
Drinking lots of water: Drinking lots of water is good for health and skin too. Water keeps our body hydrated throughout the day. If one will drink very less amount of water throughout the day, they will exhausted and so their skin. So, to keep the skin glowing and radiant forever, the best natural way is to keep the body and skin hydrated. If the body remains hydrated all the time, it produces more sweat, which is good for healthy and glowing skin. Hence, try and drink as much water as possible. Minimum of 8 glass of water is necessary for every individual to remain healthy and away from various health issues. If the water content in body is less than the skin will look dull and dry very soon.
Take enough sleep: Sleep is as much important as any other daily task in our life such as eating, cleaning, drinking water and many more. Sleep is a very basic and necessary task of everyone's life. Without proper sleep, a person loses focus and their piece of mind too. And if you have not slept enough then for sure a puzzled mind will give you stress in work and daily life. Also, the beauty and skin of individuals get affected to a great extent with lack of sleep. Hence, try and take minimum of six hours of sleep and touch up to 8-9 hours of sleep at maximum. This would give complete rest to the body, mind and skin too and will make you look gorgeous naturally.
Fresh faced: To keep the face look good and fresh every day is a duty of every individual especially when we are talking about women. And to do so, take some grapes and cut them into halves. Grapes are natural exfoliates of skin and the acid in the fruit naturally exfoliates the skin and makes it fresh and young. Another natural practice that helps in exfoliating the skin is water. Remember never to wash the skin with hot water as it makes the skin dry. Wash off the face and whole body skin with cold or normal water, which helps in reenergizing the skin and make it look blushing.
Good care of hair: Taking good care of hair is important to look beautiful naturally. Good hair adds charm to the personality of any individual especially women with some great hair do. So ladies, try and take good care of hair by oiling the hair with Dabur Almond hair oil or Vatika coconut oil on regular basis. Oiling is the best practice for healthy hair and keeps the hair nourished, shiny and strong forever.
[Read 11 Natural Beauty Tips for Healthy Hair ]


Cleanup of skin: Clean up of skin on regular basis is very important. Our skin faces lots of heat, pollution, dust and many things in our daily lifestyle. Even the skin also demands some care and attention. And if proper attention and care is not given to the skin then it could make you look ugly and matured between your age group. One could use natural ingredients such as Dabur Gulabari rosewater to clean the skin every night before sleep. Or one could use Shea butter for fairer skin, tea tree oil for fresh and glowing skin, rosemary oil and may other natural ingredients to clean the skin. Bleach is another good option for instant clean up and fairer looks. There are many good bleach options available in market such as FEM Fairness Naturals Saffron Bleach, Gold Bleach and many others.
[ Read 7 Homemade Remedies for Glowing Skin ]


Sun protection: We all have to go out in sun without knowing how many hours we have to stick around in the intense heat. The harmful UV rays of sun affects the skin very much and could even lead to sunburn, redness, tanning, dryness and many more skin problems. Hence, it is always advisable to go out in sun with some sun protection. There are many sun protection products available in market such as sunscreen lotion, sun protection creams with high SPF and many more. Also, one should leave the home by covering the skin completely with some clothes like overcoats, scarf, hand gloves and many such things.
So, the secret of how to become beautiful naturally is half revealed and the rest is left hidden to keep the ladies curious for some more beauty tips. Keep on hunting for some
beauty tips
for women and stay blessed, stay
beautiful naturally
.
---
*
Fields are required. Make some cool noise, please don't spam and your voice will be heard.
Was this Article helpful?