How To Take Care Of Your Hands
How To Take Care Of Your Hands
30 August 2016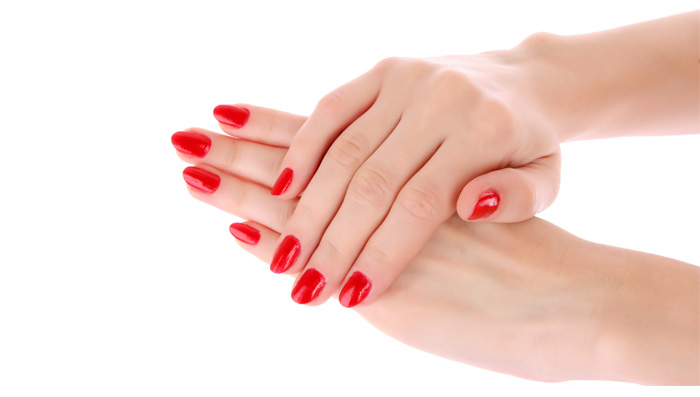 A great face but lousy looking hands. A big turn off, isn't it? Great hands are the insight to a great body. They are the 1st point of contact that we have with everything in the outside world and leaving them neglected is one of the biggest blunders made by most people. Caring for hands is pretty simple. Just follow these simple skin care tips and dazzle the world by holding out that gorgeous hand!
Miracle of Moisturising: The harsh summer sun rips your body of all the moisture and your pretty little hands are no exception. Keep a bottle of like Dabur Gulabari moisturising lotion handy always and dab on some from time to time, not only on your hands but on your nails too! This simple practice will keep skin problems at bay!
Hand in Glove: Save your hands from taking a beating at the hands of cumbersome household chores. And if you can absolutely not avoid the drudgery, at least keep them well protected by putting on a pair of rubber gloves and using warm water the next time you decide to take care of scrubbing or washing.
Magical Massage: You must lock in that moisture, keep your hands from looking dry and flaky and keep them safe from skin problems. All this can be achieved easily by giving them an olive oil massage. In winters, this practice will also prevent cuticles and chipping, leaving your hands looking well cared for.
Handy Treats: Your hands deserve the same importance as your face and the rest of your body. Treat them to a good, professional manicure, at least once a month and find them looking young and graceful. You can also consult beauty experts for more skin care tips.
Off the Shelf
Keep your hands looking pretty and cared for. To do this, you must keep them away from harsh hand-washes and turn to like Dabur's Fem Soft Handz instead. This wonderful product from Dabur, not only cleans your hands but moisturises it as well. It is available in 3 variants and suits all skin types.
So, the next time you think of pampering your face, don't forget to take care of your hands too! Remember the tips that we shared above or simply use like Dabur's Fem Soft Handzfor effective hand care!
*
Fields are required. Make some cool noise, please don't spam and your voice will be heard.
Was this Article helpful?