How To Remove Acne Scars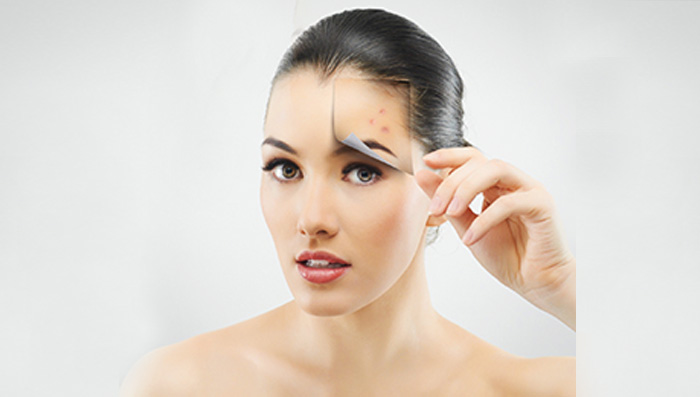 Fair and flawless skin – that's everyone's dream! No one likes scars on the face, but it does sound easier said than done. Well, yes. Once you get acne, removing the stubborn scars isn't easy, but getting rid of it isn't entirely impossible either. All you need to do is follow an effective regime regularly or, read on for some
useful skin care tips
and fairness tips.
Prevention is better than cure
Yes, the age old saying is so true in this case. Take our advice and avoid being an acne victim in the first place. Because when you don't have acne, you wouldn't have to bother about being left with acne pits! One easy way to keep your skin problem free is to follow this simple skin care tip – make an pack using multani mitti, turmeric and Dabur Gulabari Rose Water, replace your facial cleaner and use this homemade ubtan instead, at least once a day, every day, for a week. You'll see a noticeably clear complexion! For more fairness tips using multani mitti.
Don't pick on your pimples
Don't take this lightly; this is a very important skin care tip if you have pimples. Keep your hands off the breakouts! Don't play with it, pick on it or squeeze it – you'll be left with deep scars that will remain for a very, very long time. Why? We'll tell you why. When you get acne, what happens is that there is intense inflammation and a loss of collagen. So when you squeeze your pimples, you intensify the inflammation and push the bacteria and pus in your pimple to go deeper into your skin, which in turn results in more loss of collagen, thus, severe deep scars. Get the scar scare?
Don't expose scars to sun
Ok, so you have acne scars, your body tries to take care of it by healing and lightening the scars over time. It's a slow process, but time does make scars fade away. However, if you expose acne scars to the scorching sun, this healing process will slow down significantly and the scars will only get darker. The fairness tip to follow here is to avoid the sun, use a sunscreen diligently (check out this article on SPF to understand sun protection better) and cover yourself up with sun-protective gear like a hat or a scarf or an umbrella.
Don't overdo
When acne strikes, panic prevails. We try out every beauty product at home, go by a friend's recommendation and pick up new products, look up and follow bizarre skin care tips. Simply put, we do too much and screw up our skin further. Sometimes the best thing to do is to let it be and let time do its bit.
Go natural
If convenience is rule number one in your beauty book, then the tried and tested herbal bleach such as the Fem Fairness Turmeric Bleach with no ammonia is exactly what you need. With the power of turmeric, it lightens your skin tone, giving it a healthy glow. Turmeric is known to have antiseptic properties that reduce skin irritation while bleaching. It suits all skin types and it's the first dermatologically tested bleach which is safe on the skin. And while you're at it, check out our article on natural home remedies to remove acne marks.
---
*
Fields are required. Make some cool noise, please don't spam and your voice will be heard.
Was this Article helpful?