How to Get Glowing Skin
08 August 2017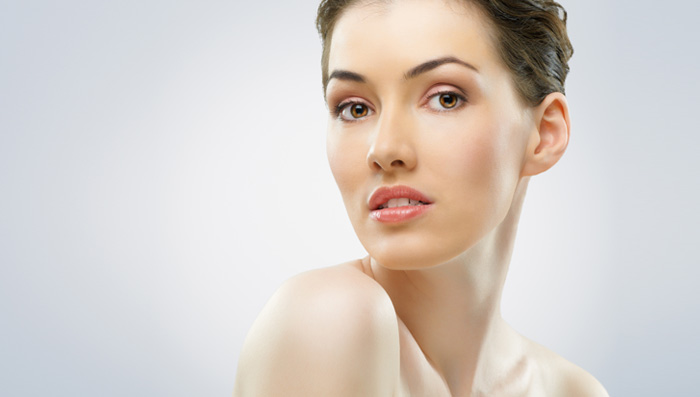 Whoever said exfoliating is unnecessary, must surely be joking. While it is a very important step in skin care, unfortunately we often forget to include it in our basic skin care regime. What we must know is that as we age, the body becomes slower in shedding skin cells and generating new ones. When old skin cells start to pile up on the surface of the skin, it can leave the skin looking dull, rough, dry and prone to acne. Proper exfoliation removes the barrier of dead skin cells and uncovers fresh new cells. This allows moisturising lotions to penetrate into the skin, making it effective. Following this practice at least once a week leaves your skin looking young and radiant!
Find exfoliating a task? Here are some exotic home-made exfoliators that you'll not be able to ignore. Try out these facing scrub find out how to get glowing skin of a star!
Sugary Coconut Face Scrub:

Mix grated coconut with a teaspoon of sugar granules. Exfoliate your skin with this to get that glowing skin.

Lemon Sugar Face Scrub:

Made from fresh lemon juice, sugar, olive oil, and honey, this provides exfoliating goodness while moisturizing and brightening the skin and tightening the pores.

Chocolate Face Scrub:

A yummy face mask made by mixing together sugar, vanilla extract, cocoa and almond oil. Scrub your skin with this and get that adorable choco glow look!

Papaya Face Mask:

Allow the freshness of papaya to rejuvenate your skin! Mix papayas, honey and sugar together and use this formula once every week.

Oatmeal-Lavender Face Scrub:

Grind oatmeal, dried lavender flowers, powdered milk and cornmeal to make up this unique facial scrub. It will not only refresh your skin but your mood too.

Coffee Face Scrub:

Olive oil, organic honey and coffee grinds are mixed together to create this stimulating scrub.

Blueberry Scrub:

This recipe has anti-oxidant-rich blueberries, brown sugar, and lemon juice.

Tomato Sugar Face Scrub:

This scrub is made with tomatoes, filled with lycopene (which protects the skin against harmful UV Rays) and sugar.
Find exciting and innovative ways to take care of your skin with the awesome beauty tips for face mentioned above. Add some fun to your skin care regime and you'll soon see your face radiate a world of a difference!
Click here for more
natural beauty tips for face
. Also learn more about 
fair skin home remedies
& how to get instant glowing face.
*
Fields are required. Make some cool noise, please don't spam and your voice will be heard.
Was this Article helpful?