Home Remedies for Combination Skin
Home Remedies for Combination Skin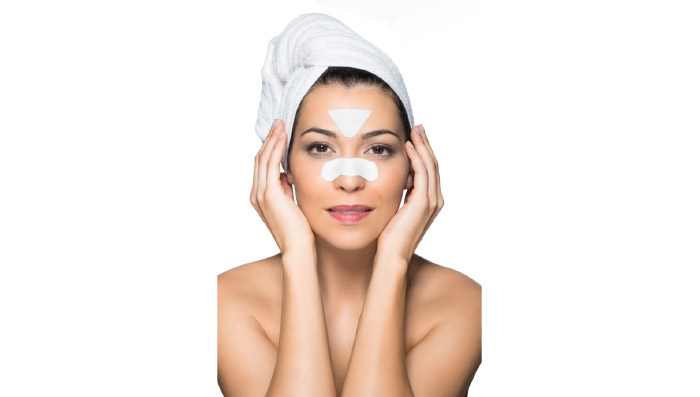 If you have oily or combination skin, you are probably aware of the problems associated with the T-zone. In case you don't know what T-zone is, try and imagine a 'T' shape on your face. Your T-zone consists of your forehead, nose and chin. These are common places for excess oil, acne and blackheads for people who fall in the oily or combination skin type.
The worst part is that these places are also prominently visible and are mostly the first things one notices about you. So how do we stop these issues from creating a bad impression? Easy! Our skin care tips are waiting to rid you of acne and blackheads in your T-zone. Simply follow these
healthy skin tips
and
get glowing skin.
Use the right cleanser. If there's excess oil in your T-zone, use a cleanser which is specifically meant for oily skin. You should prefer a gel based cleanser over a cream based one.
Astringents can be helpful.If your skin is very oily, use astringents to eliminate excess oil. But if your skin isn't extremely oily, you may be left feeling dry and tight.
Use a targeted facial mask. Use a facial mask once a week that is formulated for acne or oily skin. Finding one with tea tree or multani mitti is a good start. If your cheeks tend to be dry, only apply on your t-zone to ensure you don't dry out your cheeks.
Don't scrub your face. It can stimulate oil production and make the situation even worse.
Get some pore strips.Pore strips are a great way to clean out your pores, especially if you have blackheads. Make sure to use a toner after you remove the strip so you can help close your pores.
Oil blotting sheets are a must. Blotting sheets are an easy way to instantly get rid of excess shine. Best thing about these discreet tissues is that they are portable and can be fit into your handbag or backpack to refresh your face anytime, anywhere.
Oily skin still needs to be moisturised.Yes,this skin care tip might come off as a surprise but the experts agree. However, be careful to choose the right moisturiser. Look for water based or oil-free moisturisers and stay away from creams and heavy moisturisers.
Use rose water to clean your face. Dabur Gulabari Rose Water is a natural toner, cleanser and moisturiser for your skin. Use it daily in the morning and before going to bed for glowing skin and significant results. You can also try the Gulabari cleanser that's perfect if you're always on-the-go.
Exfoliate once a week.It helps in loosening of the pores which removes dirt and oil.

Stay clear of scars. No matter how tempted, don't pick, pop or squeeze pimples as it can cause scarring and leave red spots on your face.

Get going girls, these skin care tips are perfect for controlling excess oil and whipping it out from your T-zone. Never will you have to reschedule or miss a meeting or a day of fun because acne has taken over your face. Get ready to greet all with a glowing face and an evergreen smile!
---
*
Fields are required. Make some cool noise, please don't spam and your voice will be heard.
Was this Article helpful?