Get Natural Beauty This Year
Get Natural Beauty This Year
30 August 2016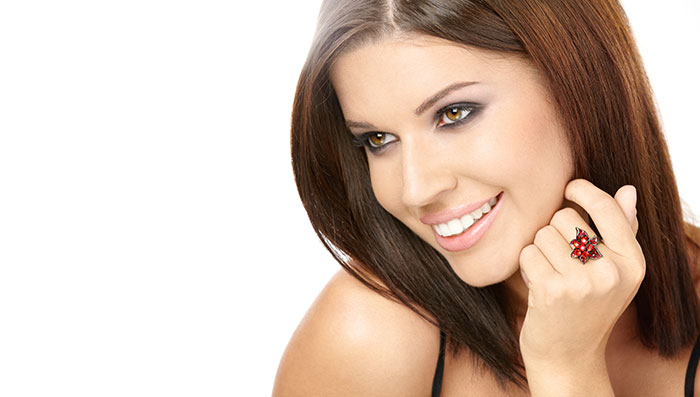 In today's world, many of us can't imagine life without make-up. More and more women use harsh chemicals to get shiny,
healthy hair
and smoother skin. In fact, it's very hard to comprehend that a woman with minimal or no make-up can look beautiful as well. But this year, you can do better than putting on layers of harmful beauty products and achieve a fresh and healthy appeal with these 4 natural beauty mantras.
Feel Healthy Inside Out
No matter what your skin or hair may be like, there's nothing quite as beautiful as feeling healthy from within. Not only does it make you fit, but it also uplifts you in every possible way. One of the most efficient ways to achieve this is by eating a balanced diet and also getting plenty of exercise. Be it following a healthy diet, walking with friends, taking up dancing, or jogging around the block, keeping yourself fit always leaves you feeling hale, hearty and naturally beautiful.
Love Your Skin Unconditionally
Dry, smooth, patchy, or pimpled, learn to accept and love your skin even if it is not clear or toned. Watch all your skin woes take a back seat with natural products such as Fem for more even skin tone, Gulabari Rose Water for pimples, tea tree oil for inflamed acne, and witch hazel for a calming affect on redness. Make your skin healthy and vibrant by adding lots of veggies and fruit to your diet and getting plenty of vitamins D and C.
Take Care of Your Hair
Besides skin, your hair too requires undue love and attention. No matter what colour or texture your tresses might be, you need to keep them away from products that contain harmful chemicals by resorting to natural and herbal ones. If you wish to colour your hair, opt for ammonia-free kits or ask your colorist or stylist at your salon to use ammonia free or "gentle" concoctions. Try to embrace your hair colour and texture as it is. No hair type is unattractive.
Break-up with Your Make-up
Can't live without rubbing foundation across your face or pulling your eyes while applying eye-liner? Soon, all that pulling and tugging will not only make you look older, but also expose your skin to the harmful substances that go in making most cosmetic products. Feel liberated knowing that by going make-up free not only are you slowing down the ageing process, but also keeping it healthy. Your skin too needs to breathe. Just give it some rest from being covered in gunk, and it will thank you.
Remember these
natural beauty tips
to keep shining and keep smiling all year.
*
Fields are required. Make some cool noise, please don't spam and your voice will be heard.
Was this Article helpful?