Awesome Tips for Glowing Skin
Awesome Tips for Glowing Skin
30 August 2016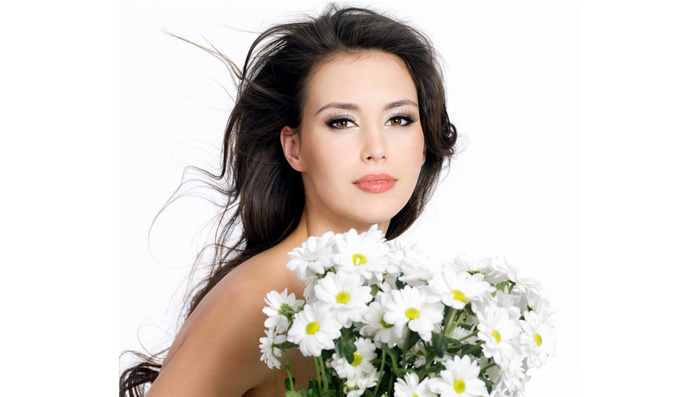 Mirror, mirror, on the wall, who's the fairest of them all? Haven't you asked this question to yourself umpteen numbers of times? Yes, you have and so has every single girl who takes her appearance seriously! Healthy complexion is no rocket science. Stop worrying about it and read the following awesome
tips for glowing skin
.
4 Simple Steps for Fair & Glowing Skin
Step 1 - Exfoliating:

Homemade masks that gently exfoliate the skin and remove the dirt from clogged pores are your safest pick. Prepare a thick paste using almond and milk, apply it for 20 minutes and then rinse it off with Dabur Gulabari rose water .

Step 2 - Scrubbing:

A light, natural scrub made from dried orange peels, rose water and gram flour works brilliantly if you want to remove tan and dirt. Use this homemade scrub at least twice a week for glowing skin.

Step 3 - Whitening:

A mixture of milk, honey and Dabur Gulabari rose water leaves the skin looking spotless and radiant. This mixture is a natural skin whitener and works well on all skin types and leads to a perfect, glowing skin.

Step 4 - Toning:

Skin that is not toned can start looking dull and lifeless. Tightening of pores is important to keep the skin from losing its natural freshness. Dabur Gulabari rose water can be used for toning your skin. Not only is it very effective but will also leave your skin feeling refreshed!
Bleach Up Your Skin


Another very effective fairness tip is to bleach the skin using a safe and effective bleach. This will not only knock off the tan but also rejuvenate the skin, leaving you with a glowing skin. If you are looking for a bleach that will ensure no skin problems, choose one from the range of Fem fairness bleaches . There's one for every skin type!

Staying Sun Safe


Enjoy the summer sun but don't let it ruin your perfect complexion. Always wear a sunscreen and glam up your attire with a pair of sexy shades, hats, scarfs. You must also avoid peak afternoon adventures and practicing relaxation. Combat the sun damage and keep looking radiant and pretty! Staying hydrated, happy, positive and peaceful is the No.1 remedy for a skin that radiates beauty and charisma. Try out this and our other remedies for glowing skin and your mirror will never be able to anything other than "You"!
Click here for more
tips for fair skin
.
*
Fields are required. Make some cool noise, please don't spam and your voice will be heard.
Was this Article helpful?