A Quick Guide To Moisturise Your Skin Naturally
A Quick Guide To Moisturise Your Skin Naturally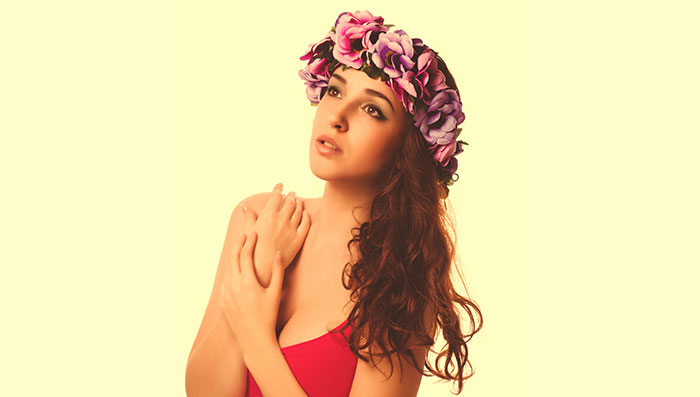 With innumerable beauty products selling like hot cakes, everyone's got their hands full. But what millions of people around the world overlook are the harmful toxins, chemicals and artificial preservatives that go into making these cosmetic products. With winter wicking the moisture from the skin, more and more people resort to wearing cold creams, moisturisers and lotions to protect their skin without realising their harmful effects on the skin. 60% of the substances that come on contact with your skin assimilate into your body. Why not make that 60% all natural?
Here are a few natural skin moisturisers and natural skin care tips to use them that can make your skin lustrous and healthy like never before.
Olive Oil:



Why olive oil: A miracle substance that works wonders for skin, olive oil is actually the base ingredient for many of the moisturisers that you purchase from the store. By using it on its own, you eliminate chemicals and other ingredients in lotions that can actually counteract the power of the oil. Banish your skin troubles with antioxidants that prevent and repair damage and lock in the moisture of the skin.

How to use olive oil: Just follow this natural skin care tip - soak cotton swabs in the oil and apply to dry patches of skin; let it sit for a couple of minutes before rinsing it off with warm water.

Honey:



Why honey: A natural cleanser which brings out a radiant and glowing skin, honey is known for making skin supple and blemish free. With its natural antibacterial and antiseptic properties, honey is the perfect one-stop remedy for acne treatment and prevention.

How to use honey: Apply plain honey to your face gently massaging it into your skin. After massaging, let it settle for five to ten minutes on your face and wash it off later with warm water. How easy is that natural skin care tip?

Aloe Vera:



Why aloe vera: An aloe vera plant lives for a very long time and is easy to maintain. When you need aloe, simply cut one of the tentacles off the plant and extract the gel inside. The gel is the clear, jelly-like substance found in the inner part of the aloe plant leaf that contains antioxidants and vitamins which will leave a perfect glow on your skin that you always longed for.

How to use aloe vera: Apply a thin layer of aloe vera gel over your face and allow it to dry for at least one hour. Remove the gel with warm water and a clean washcloth. Also read more about aloe vera uses for hair.

Avocado:



Why avocado: A rich source of Vitamin E, Avocado contains fatty acids, vitamins and antioxidants that can improve your skin from the inside. While using avocado directly on the face is a popular natural beauty treatment, many people just eat avocado it regularly as it does wonders for the body and improves the skin from within.

How to use avocado: Take half of a ripe avocado and mash it up. Add a quick squirt of honey and a teaspoon of plain organic yogurt and make a paste out of it. Apply the mask to the skin and leave it for an hour. Gently wash your face using warm water and a washcloth to clean it off and pat dry. Check out our article with more natural skin care tips on using avocado.

But if you're looking for the perfect herbal moisturising option, look no further than Dabur Gulabari Moisturising Lotion. Balance your skin with the nurturing qualities of natural rose oil and sesame oil and to give your skin that perfect natural glow. Try out our skin care tips and tell us if they worked for you.
---
*
Fields are required. Make some cool noise, please don't spam and your voice will be heard.
Was this Article helpful?