8 beauty remedies for the weekend
8 beauty remedies for the weekend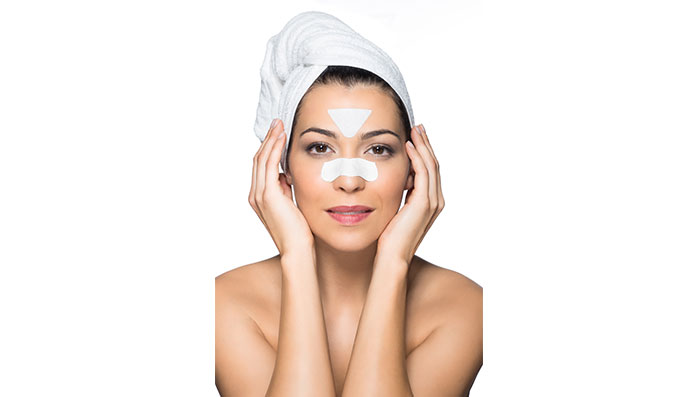 Weekend approaching? Here are some DIY tips to brighten you up.
Apply a homemade face pack
There's so much in the kitchen which is going waste. You can simply use it to give yourself a better skin with this skin care tip. Make a powder of red lentils (masoor dal) in the grinder. Mix with Gulabari Rose Water to make a paste. Keep it aside for half an hour to one hour. Now apply it on your clean face, let it dry and then rinse it off with warm water followed by cold water.
Don't neglect your elbows
Its easy to forget about your elbows, but they need just as much protection and care as other parts of your body. Cure dry elbows by massaging vitamin E oil (read more on benefits of vitamin E for Skin) onto them this weekend. With this skin care tip, you'll see and feel softer elbows in just two days!
Exfoliate Your Lips
Weekend is the only time when you can take proper care of yourself. Cure your dry, flaky, chapped lips by exfoliating your lips. Simply apply lip balm to your lips, then using a toothbrush scrub your lips (don't be too rough). Then, use a tissue to wipe away excess flakes and voila!
Deep condition your hair
This is the favourite hair care tip of your granny and your mom. Apply Vatika Enriched Coconut Hair Oil after heating it in a water bath every week to achieve thick and long black hair. Try to not microwave it as it lowers the nutritional value of coconut oil.
Go for a pedicure and manicure
This is the perfect skin care tip to help you save your money. Learn how to give yourself a pedicure and manicure at home. It can be done easily without any hassle!
Moisturise properly
Moisturise your skin properly during the weekend by applying body butter or vitamin E oil and massage your body so that it soaks maximum oil and rejuvenates you.
Towel dry the right way
Don't rub your hair dry with your towel as it will cause your hair to frizz. Instead follow this hair care tip. Before getting out of the shower gently squeeze excess water from your hair. Then, wrap your hair in a towel and pat it dry to absorb any remaining moisture.
Use an incredible homemade hair mask
This hair care tip is perfect for brittle, damaged hair that tends to be thin and easily weighed down by heavy conditioners and oil treatments. Warm up two cups milk in the microwave so it's not too hot to the touch. Use creamy milk if you have coarse hair and skimmed milk if you have fine hair. Add two tablespoon honey and stir until fully dissolved. If you use low-fat milk, add a teaspoon of flour to thicken mask, otherwise it won't stay on hair. Now pour it over dry hair, massaging thoroughly to ensure all strands are covered. Place a shower cap over hair and leave it for 15-20 minutes. Now wash your hair and discover perfectly soft mane.
Got more weekend homemade remedies, we'd love to know. After all, sharing is caring!
---
*
Fields are required. Make some cool noise, please don't spam and your voice will be heard.
Was this Article helpful?