7 Homemade Remedies for Glowing Skin
7 Homemade Remedies for Glowing Skin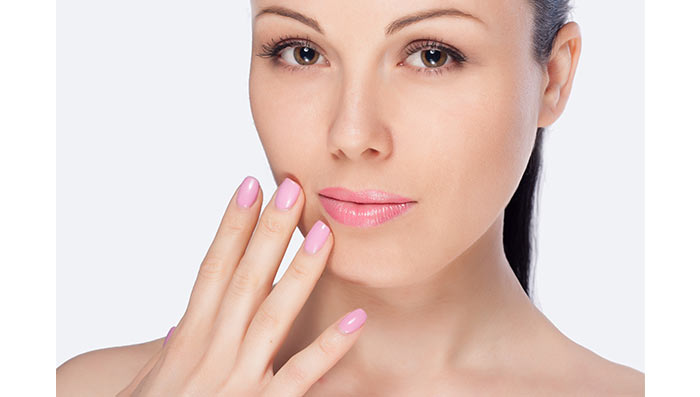 How will you be able to pull off fashionable attires, trendy accessories and a dazzling hairdo if your skin looks dull and undernourished? It's not only about the genes, it's also about the way you care for your skin. Just a little care and attention with homemade remedies for glowing skin can transform the skin and make it lively, soft and supple. All you need is to listen closely to these homemade remedies for glowing skin, after all, the solution lies in your kitchen! Different combinations of simple ingredients such as lemon, honey, papaya and tomato can be used to make your skin fresh, supple and nourished. Here are some simple ingredients plus homemade remedies for glowing skin that can make your skin stand out no matter what you outfit may be!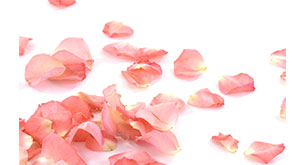 Rose Water for Glowing Skin

Filled with antioxidants and vitamins, rose water helps to nourish and soothe your skin. It is also effective for sensitive and oily skin. How to make face glow by using rose water in your daily skin regime?

You can add rose water to homemade face packs for glowing skin and scrubs.
Wash your face daily with Gulabari Rose Water to improve the skin tone and make it clear. You should avoid using soap when you are washing your face with rose water.
Don't forget to spray it on your skin to look fresh instantly.

Tomato for Instant Glowing Skin

Tomato helps to reduce tan instantly. It is also a perfect choice as a home remedy for skin lightening. This home remedy for instant glow will lighten the skin tone, reduce tan and eliminate the dead cells on the face.

In a blender, add 1-2 tomatoes and 2 teaspoons of lemon juice.
Blend well to make a smooth paste.
Apply this all over the face and keep for 20 minutes.
Wash off with cool water and repeat this procedure daily before bath and that's how to get glowing skin!

 

 

Multani Mitti for Glowing Skin

Fuller's Earth also known as multani mitti is great for those who have acne prone oily skin. The minerals including lime, alumina and iron oxides present in multani mitti can give you a fair complexion. Fuller's Earth is a mixture of special minerals that ensure a healthy glowing skin naturally. Applying a fuller's earth homemade face pack is a sure shot answer to your question how to make face glow. Because this pack will make your skin naturally soft and supple than ever before. All you need to do is:

Take a spoon of multani mitti in a cup
Add some rose water
Mix the two together to make a smooth paste
Apply an even layer on your face
Wash when dry, after 15 minutes or so

Egg Face Mask to Get Glowing Skin

Yes, we've known eggs to be great for hair care, but guess what, it's awesome for your skin too. All you have to do is:

Beat an egg till it's fluffy and frothy.
Apply on the face and keep it on till it dries off completely.
Wash off with cool water.
You can also add lemon juice or 2 drops of lavender oil or tea tree oil, to reduce the smell of the egg.

This fairness tip will instantly make your skin healthy and lustrous and be your solution on how to get glowing skin.

Turmeric for Fair and Glowing Skin

An ingredient used long, long ago, turmeric is still considered as one of the best home remedies for fair and glowing skin. Just follow this procedure:

Prepare the mask by combining 1 teaspoon of turmeric powder and 3 teaspoons of fresh lime juice.
Apply over the exposed skin and keep for 15 minutes. Be careful while using this pack, as turmeric can stain your clothes. If you have a sensitive skin, you can dilute the pack with a little amount of water.
Wash after 20 minutes and you're done!

 

 

Lemon for Spotless Glowing Skin

Helping you to reduce blemishes and dark spots, lemon is a great natural remedy for skin lightening and the best solution when it comes to how to make face glow. There is no way that you look for skin lightening tips and not find lemon on the list. All you need to do is:

Just rub some fresh lemon juice over the darkened skin and leave it for 10 minutes.
Wash off with cool water.

Remember not to expose yourself to the sun, while doing this treatment. You should be careful as lemon can cause irritation on the wounds and cuts.
Milk for Fair and Glowing Skin
Milk doesn't just do wonders for you body and health, it's great for you face too. Just this face pack to get fair and glowing skin:

Rub gently in circular motions and keep for 15 minutes Use low fat milk if you have oily skin and full cream milk if you have dry skin.
Follow these easy home remedies for fair and glowing skin to nourish and replenish your skin with the power of nature. If you have your own natural secret ingredients for a healthy skin, share them with us in the comments section below.
Also read
Home Remedies For Glowing Skin
Click here to learn more on
how to become fair
and
face glow tips using homemade face packs
---
*
Fields are required. Make some cool noise, please don't spam and your voice will be heard.
Was this Article helpful?