7 Amazing Benefits of Yogurt For Skin Care
7 Amazing Benefits of Yogurt For Skin Care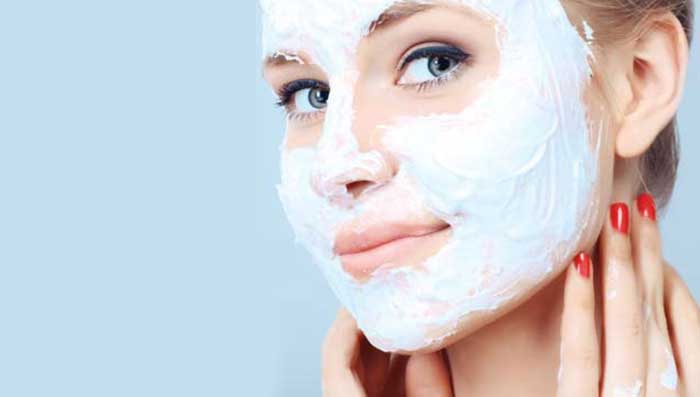 You hog it with parathas, you add a dollop in smoothies and you can't do without it in summers; but did you know that yogurt is packed with a bunch of beauty benefits? Read on for nifty
skin care tips
that will make you look gorgeous!
It Moisturizes
Did you know a simple yogurt facial can instantly hydrate dull and dry skin? Here's a natural skin care tip for you to try every week for soft and supple skin. First, wash your face, and then slather some yogurt over your face and neck. The yogurt locks in the moisture in just 10 minutes and when you rinse it off, you end up feeling moisturised and refreshed, thanks to the lactic acid. If an easy off-the-shelf moisturising solution is what you need, opt for Dabur Gulabari Moisturising Lotion.
It Provides Relief from Sunburns
If you've been frolicking in the sun way too much, chances are you have sunburns. A quick way to soothe it is yogurt. How? The zinc in yogurt helps cool harsh sunburns, just add 2 drops of essential oil, like chamomile or lavender, to fresh thick yogurt and rub it on the affected area. Leave it on for 15 minutes and then wash off.
It Fights Acne
With natural anti-bacterial and anti-fungal properties, yogurt can zap zits in no time. Just follow this simple natural skin care tip – dab some plain yogurt on the affected area, let the magic happen and wash after 20 minutes. If you have more time in hand, make a mask that keeps breakouts away. Mix yogurt with some turmeric powder, sugar and sandalwood powder, apply the paste on your face skin and rinse with cold water after 15 minutes. Hello, blemish-free skin!
It Reduces Discoloration
Wondering how to get fair skin with yogurt? In case you didn't know, yogurt also has mild bleaching powers so use it on discoloured or tanned skin, age spots and blotches to even out your complexion. Here's a simple natural skin care tip for you – mix a small cup of yogurt with a spoon of lemon juice, apply on your skin and leave it. Wash it after 30 minutes, and follow this regularly to lighten skin.
It Prevents Premature Aging
See fine lines, wrinkles and age spots slowly appearing? Try this anti-aging yogurt mask! You'll need a spoon of olive oil and 4 spoons of yogurt. Apply the mixture and leave it on for 20 minutes. The lactic acid in yogurt helps dissolve dead skin and tightens pores.
It Brightens Skin
Need a quick way to brighten up your face, naturally? Revive dull complexion with this homemade face pack consisting of yogurt, lentils and orange peel. Soak the ingredients and then grind it together, apply the pack, keep it on for 15 minutes and wash off for lovely glowing skin. For a quick and easy way off-the-shelf solution, opt for Fem Fairness Naturals 'no ammonia' bleach.
It Takes Care of Your Hands and Feet Not just your facial skin, yogurt can help hugely to cure dry hands, damaged cuticles and scaly feet too. Just apply plain, unflavoured yogurt to your skin, massage gently, leave it on for 15 minutes and then rinse. Follow this natural skin care tip regularly to make your skin soft and supple, in just a week.
Image credit
---
*
Fields are required. Make some cool noise, please don't spam and your voice will be heard.
Was this Article helpful?