6 Easy Homemade Face Scrub for Oily Skin
6 Easy Homemade Face Scrub for Oily Skin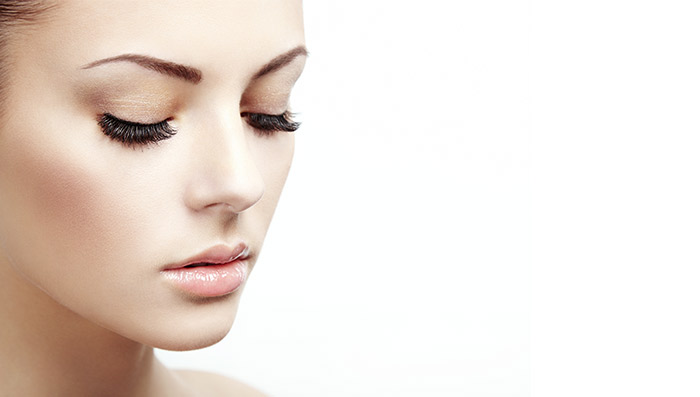 Oily skin is a worry for all. The sticky oily skin could make anyone go mad and depressed. Oily skin is a bad skin state where the outer layer of skin is always covered with excess of oil. And surely excess amount of oil over skin is not a good sign and doesn't look good any day. Balanced amount of oil, which is released by the inner layer of skin cells, is good and necessary for skin. But if same cells start giving producing excess of oil then it is a symptom of dysfunction or any skin issue. To avoid any such kind of problem, it is better to use
face scrub for oily skin
. Scrubbing oily face at regular intervals helps in dealing different skin issues at early stage. Scrubbing or
exfoliating your skin
is a necessary practice from skin care point of view. And avoiding this important practice is just like giving invitation to different
skin problems
like pimples, redness of skin, skin infection, acne and many more.
Considering the fact that oily skin is more prone to various skin problems, it is important to adopt a good skincare regime. Sticking to the skincare regime and adding the best scrub for oily skin is the best one can do to get rid of excess of oiliness in skin. Getting deeper into the facts about oily skin, people who have oily skin can observe that pimple or acne problem attacks their skin frequently. The thought must be troubling and annoying that why these pimples come again and again. The answer is very simple; the pores of oily skin are wider or larger in comparison to any other skin type. This gives dirt or other bad particles more space to sit on and cause infection. And as a result, oily skin people get pimples or acne very frequently and easily.
From all complaints and skin issues, one thing is very clear that oily skin requires a little more attention and care. And the most important thing in its care regime is cleaning. If cleaning is regular then oily skin will face lesser issues. So ladies, don't get worried or annoyed if you have oily skin, just be regular to cleaning of skin and stay tension free. The most effective way of cleaning oily skin is scrubbing. Scrubbing helps in getting deep down the pores and clean skin in best possible way. Choosing any chemical based or commercial scrub for oily skin will ultimately lead to harm to skin. Hence, instead of choosing any commercial scrub, going for homemade
face scrub for oily skin
is best idea.
Wondering what is so special about scrubbing. Well, scrubbing does many jobs in one practice. It removes dead cells of skin, kicks off the dirt and harmful particles collecting in pores, and most importantly helps in reducing excess of oil over skin. Thus, there is nothing better than scrubbing to get rid of oily skin. And to scrub skin naturally, there are many natural ingredients which work great over oily skin. Some of the best homemade face scrub for oily skin is as follows:
Salt and Lemon: Salt has strong antibacterial properties which makes it the best natural ingredients to fight bacteria causing skin infection and for cleaning of skin. And lemon is rich in antioxidant and citrus properties will make skin healthy and lustrous naturally. The combination of salt and lemon is very effective in reducing excess of oiliness of skin. To use this combination as face scrub for oily skin, take one tablespoon of lemon juice and add teaspoon of sea salt in it. Use this mixture to massage the oily facial skin for 5-10 minutes. Later wash skin with normal water. Don't apply any kind of soap or face wash to wash skin after the application of lemon and salt scrub.For best results, try and apply this scrub at least thrice in a week. Lemon is a miracle ingredient as it helps in making your skin fair. Learn more about how to get fair skin using lemon.
Water and Oats: Oats, the common snack of many people is a healthy and highly beneficial ingredient for skin. Oats are considered the best thing to get rid of acne. Beyond that it has many benefits for skin such as it reduces itchiness, moisturizes skin, skin lightening agent, natural cleanser and removes dirt and excess of oil from skin. So, missing out such powerful ingredient to scrub the skin will be a big mistake. Making oats scrub is very easy as it only requires one to grind a cup of oats to powder. After that take two tablespoons of oats powder and add enough amount of water to make its mixture. Now, scrub the skin with the prepared mixture for few minutes and then wash face with normal water. Using this face scrub on regular basis will add glow to skin and will kick off the excess of oil over skin.
Honey and Almonds: Honey is very effective in reducing excessive oil over skin's surface and clearing the pores of skin. Beyond this, it carries moisturizing properties which helps in nourishing skin naturally and keeping it moisturized without turning it oily. With the antiseptic property of honey, it is good for pimple prone oily skin. Whereas on the other hand, almonds help in toning up skin and making it radiant. To prepare the magical scrub of almond and honey, grind handful of almonds until it reaches granular form. And then add two tablespoons of honey to it. The face scrub is ready to scrub the skin. To clean the skin, take a warm wet towel and wipe skin gently.
Cucumber Crush: Cucumber is very famous in beauty world for its cooling effect and astringent properties. Not only this, the ingredient leaves user's skin with soothing effect too. High in mineral and vitamin content such as vitamin E and A, potassium and zinc, makes it a strong ingredient to get reduce oiliness of skin. There is no much efforts required to prepare the cucumber face scrub for oily skin. Just take some slices and mash them or grind them properly. Now apply the crushed cucumber paste over facial skin directly or do little massage with it. Leave on the paste for few minutes and then rinse skin with normal water.
Strawberry, Lime and Oats: The sweet strawberries are no less than any other skin beneficial natural ingredient. It enhances the texture of skin and moisturizes it deeply. And above that it is a good natural skin cleanser which helps in cleansing of oily skin effectively. To make the ingredient even more powerful, lime and oats work great together. To make an effective face scrub of strawberry, lime and oats: Mash 2-3 ripe strawberries, then add two tablespoon of oats powder and half tablespoon of lemon juice in it. The face scrub is ready to do its job. Massage the scrub over face slowly in circular motion and then keep on the mixture for few minutes. Later, wash facial skin with cold water to see the difference in oiliness of skin.
Apple, Lime and Yogurt: Apple is known as a great exfoliating agent in beauty world. With great skin beneficial properties such as soothing, astringent and mild antiseptic properties, apple is just amazing. Scrubbing skin with apple face scrub is great for oily skin. The magical malic acid content in apple easily absorbs excess of oil from skin surface and helps remove dead skin cells. One could use apple alone as face scrub or prepare a voluminous face scrub of apple, lime and yogurt. To prepare it, take one teaspoon of lemon juice, yogurt, grated apple and mix them properly. Now, scrub the skin with prepared mixture and leave on the mixture over skin for about 15 minutes. Later, use cold water to rinse face.
Other than the above
face scrubs for oily skin
, one could choose rosewater to cleanse skin on regular basis. Rosewater is easily available in market and has many skin benefits.
Dabur Gulabari Rosewater
is one good example of reliable and good rosewater available in market. Wondering how rosewater is good for oily skin? Well, rosewater is a great skin cleanser which removes dead skin and dirt from pores easily. And beyond that it works effectively in dealing with acne or pimple problems of oily skin. One could use rosewater with lemon in similar quantity to deal with acne and pimple problems of oily skin. So, if anyone doesn't have time for preparing any face scrub someday, then go for a simple rosewater cleansing.
There are many other natural ways and face scrub that are beneficial for skin but the ultimate choice lies with the user. As one finds great variety of commercial products to treat skin, similarly there is huge variety of natural ingredients that offers different benefits to skin. It depends on the user's need, what they want or what is their ultimate skin issue. After identifying the skin issue and setting the desired result, choosing the right natural ingredient for skin becomes easy and quick. So, know the skin needs first and then go for any homemade or natural solution.
---
*
Fields are required. Make some cool noise, please don't spam and your voice will be heard.
Was this Article helpful?