Best Exfoliating Tips For The Face and Body
Best Exfoliating Tips For The Face and Body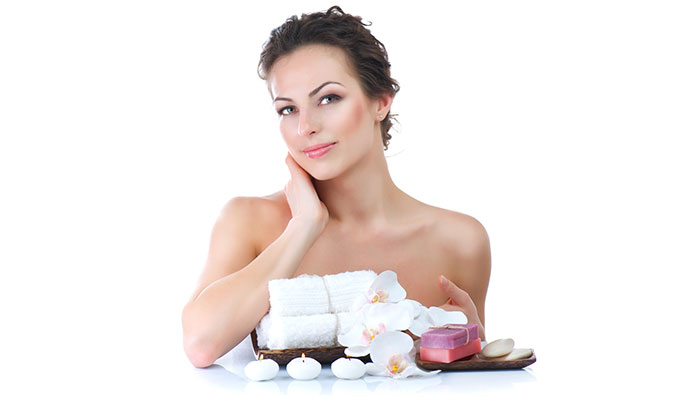 If you wish for your skin to look your best and to fight the war on aging. The one thing that will never fail to give you the best results is exfoliation. With age, the skin cell production slows down, resulting in a pile-up of old dead skin cells that can give you a dull complexion. While on the other hand, exfoliation helps remove the topmost layer of dead skin cells while resurfacing the fresh ones and also allowing moisturisers and face packs to deeply condition and cleanse the skin. But in case you're unfamiliar with the countless benefits of regular exfoliation, here are some
skin care tips
that will shed some light on this magical miracle and tell you
how to get glowing skin
!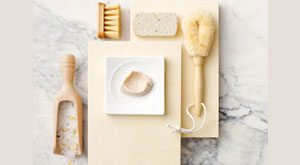 The Tools
A natural bristled brush
Available at the cosmetic section of most general and departmental stores, this brush is not too hard to find. You can use circular motions with a long-handled, natural bristled brush. Start with your legs and move slowly up your body. Always brush in a circular motion in a small area before moving onto the next area.
Loofah or exfoliating glove
These products are made with natural sponge and help to exfoliate the skin in the shower. These products are not suggested for use on the face.
Exfoliation scrub
Choose a scrub that contains beads, pits, sugar, salt or another natural exfoliating substance. It should say "body scrub" or "cleansing scrub."
The Method
If you are using an exfoliating scrub or a loofah, allow the shower to run over your skin for a few minutes. Choose warm water. Water that is too hot will dry the skin.
In a circular motion, rub the loofah or the scrub over your moist skin and rinse thoroughly. Depending upon your skin's sensitivity, repeat every 3 to 7 days for glowing
Face
If you're wondering why the surface of your skin appears to be weary and dry despite washing it, well it's because of the layer of dead skin cells causing your skin to not only look dull, but older. Here are some of the best exfoliating tips for the glowing skin on the face:
Did you know that our skin repairs itself in the night? That's why they say that the best time to exfoliate is in the morning.
Be careful not to over-exfoliate your skin with granules that can damage your skin.
Rub the product in a circular motion for 30 seconds and then rinse off with lukewarm.
Exfoliate with a scrub once or twice a week.
Finish with Dabur Gulabari Rose Water.
Body
Just like the face, the body needs exfoliation, too. Scrubs should only be used two to three times a week, and rubbing in a circular motion is most effective as it helps to free ingrown hair and is less abrasive than a back and forth movement. It is fine to use gloves as long as they are air dried and kept clean to prevent them from harbouring bacteria.
Feet
Keep your feet in great shape throughout summers. After all, it just takes two minutes. Once you're done with showering, use a pumice stone to exfoliate the bottom of your feet for about a minute. Make sure to scrub around the toes and the entire heel. Daily care will not only keep your feet soft and supple but will leave you with no reason to go for a professional pedicure. What's more, your feet will look great in pretty summer sandals as well.
So, go on and make your skin happy and healthy than ever & know how to get fair skin at home with these exfoliation tips and in case you have some of your own, don't forget to share with us. Stay gorgeous and shine on!

---
*
Fields are required. Make some cool noise, please don't spam and your voice will be heard.
Was this Article helpful?