6 Awesome Homemade Face Packs to Treat Dark Spots
6 Awesome Homemade Face Packs to Treat Dark Spots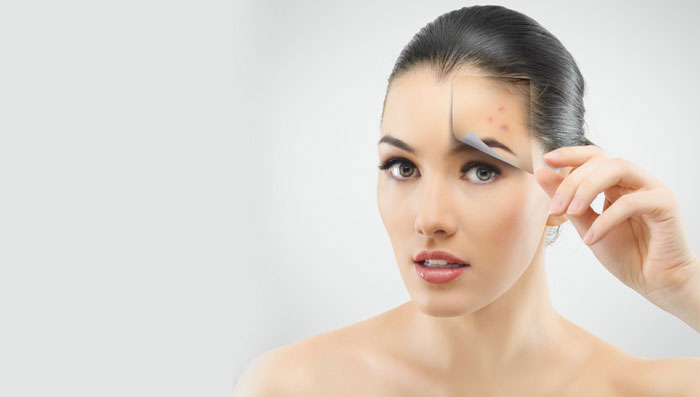 Spots on your face will not be able to veil your beauty any longer. They thought you were alone? Fear not. This article will give you plenty of dark spot tips and recipes of incredibly effective homemade packs to treat the dark spots. We are always with you after all. First we will teach you what causes dark spots so that you can be precautious.
Major causes that results in the formation of dark spots on face are:
Exposure to sun
Ageing
Genetic disorders/hormonal shifts
Menopause or pregnancy
Stress
Improper skin care
Liver problems/weakness
Hyper pigmentation of the skin
Lack of some vitamins like Vitamin C or Vitamin B12
Smoking
Cancer
Dermatitis
Diabetes
Now that you know this, remember to wear a sunscreen of good quality with minimum of SPF 15 before you head out in the sun. If you want to understand sun protection better,
read article on Demystifying SPF
. In fact, smear it on even if you don't go out. But to remove those ugly spots for now, here are 6 awesome homemade face packs to treat dark spots:
Tomato Juice
Drink tomato juice everyday combined with lemon juice to lighten up blemishes, freckles, dark spots, dark pigmentation and discoloration. Tomato when applied on skin give instant fairness. Learn more about how to get fair skin using easy home remedies.
Honey And Raw Potato Juice
This one is a great fairness and dark spot tip. Massage your face with raw potato juice and honey to make the dark spots fade from your skin and gain a healthy glow.
Homemade Pack With Rose water
Mix Dabur Gulabari Rose Water with some sandalwood powder to make a smooth paste and apply it on your skin to reduce the dark spots.
Yogurt
Apply plain yogurt directly on the spots and let it dry for 20 minutes. For best results, apply yogurt at night and let it stay till morning. Now wash off with cold water.
Castor Oil
Apply castor oil with a clean cotton ball twice in a day, once in the morning and once at night respectively. Now massage it gently over the affected area for a couple of minutes. It has great healing properties which can restore your skin's charm.
Sandalwood
Sandalwood is a great antiseptic helps in removing dark spots or signs of ageing. To prepare a homemade pack using sandalwood, take some sandalwood powder, glycerine (don't fake tears!) rose water and lemon juice and make a paste. Apply this homemade pack on face wash off with cold water once it's dry. Following this every day will remove dark spots on skin. Also learn about tips on how to get rid of pimple marks.
Read Also:
Masoor Dal For Skin Whitening
---
*
Fields are required. Make some cool noise, please don't spam and your voice will be heard.
Was this Article helpful?