5 Ways to Look Gorgeous at Parties
5 Ways to Look Gorgeous at Parties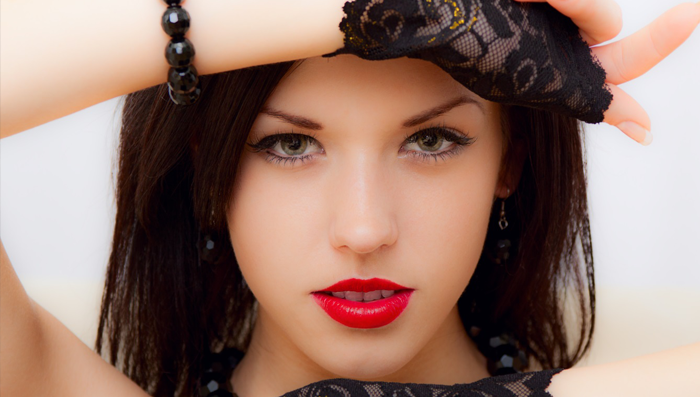 The holiday season is here, which means lots of partying with friends and family and not to forget, sleep deprivation. As we embrace the late nights, excessive eating and decadent drinking, it takes a huge toll on our skin. That is why, to help get you ready for the festive madness, we've put together some skin care tips to help you look beautiful no matter how many parties you go to.
Cleansing - When you get home after a long hectic day from work, the bed might seem a bit too alluring to you. But taking an extra few minutes to properly remove your make-up and cleansing your skin with Dabur Gulabari Rose Water and this skin care tip will help keep your skin looking its best despite all the running around that you'll through over the festive season.
Avoid dark circles - Sitting on your office desk staring at the computer screen for hours causes the appearance of dark circles and tired eyes. But thankfully these can be effectively reduced with specialised under eye creams and serums which help the skin around your eye area look fresh and supple.
Hydrate yourself - Moving back and forth from your centrally heated office indoors to the wintry chill outside can play havoc with your sensitive skin and leave it feeling extremely itchy and dry. Besides, the water intake also changes drastically causing the skin to lose its moisture rapidly. Go on and protect your skin and keep it hydrated and supple by drinking 8-10 glasses of water every day.
Follow a healthy diet - Dig into lots of fresh fruits and green vegetables such a broccoli and Brussel sprouts, oranges, and blueberries as they are loaded with antioxidants. In fact, most fruits and vegetables have antioxidants. Antioxidants help rejuvenate your skin by detoxifying your body making it look and feel energised and fresh. Learn more on how antioxidants help your skin in this article.
Switch to Dabur Gulabari Moisturising Lotion – The Gulabari moisturiser can help maintain moisture by hydrating and soothing the skin while helping to reinforce the skin's natural barrier function. Enriched with natural rose oil and key actives, it gently works on your skin, giving it a rose like glow.
End your year on the right note with these
skin care tips
and begin the new year looking fresh and beautiful!
---
*
Fields are required. Make some cool noise, please don't spam and your voice will be heard.
Was this Article helpful?