5 Tips to Soothe Dry-Itchy Skin
5 Tips to Soothe Dry-Itchy Skin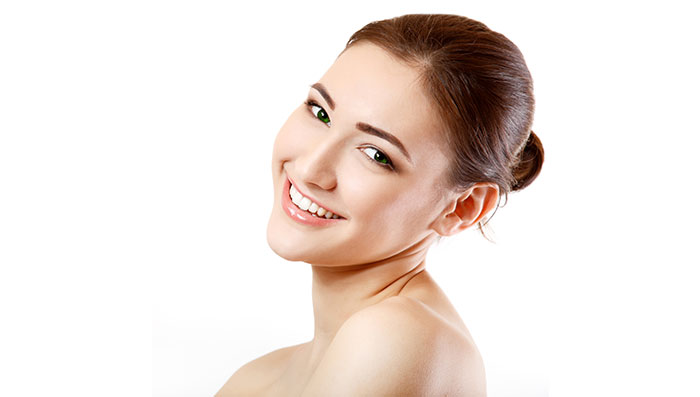 Winter's gone, but it leaves us with an irritating skin dryness that is quite difficult to get rid of. But apart from the weather shift, there are plenty of reasons that can make your skin dry and itchy. In fact quite a few of them are simple mistakes that you're making every day. But why does it happen so frequently? The answer lies in the small things that you might be doing on a daily basis. Spending too much time in the sun, taking super-hot showers, bathing too frequently and scrubbing your skin with a harsh soap or sponge are some of those everyday reasons that cause your skin to dry up. What many people don't realise is that prevention is better than cure. Helping your skin stay hydrated and moisturised inside out is the best way to prevent it from getting dry and itchy in the first place.
So what can you do to keep dry, itchy skin at bay, and make your skin look fresher and younger year round? Just follow these homemade skin care tips and make your skin feeling smooth and luscious.
Avoid soap. Use a cleansing cream specially formulated to not dry out your skin and wash with cold water. Use natural, healthy skin care cleansing products while avoiding all artificial colours and fragrances and stay away from harsh hand sanitizers.
Drink plenty of water. Keeping your skin hydrated, inside out can make a huge difference. So, make sure that you drink anywhere from six to eight glasses of water daily for two weeks and see the change.
Exfoliate on a weekly or semi-weekly basis. Moisturisers are much more effective on properly exfoliated skin. So, use a salt or sugar scrub in the shower and exfoliate your face and body with a mild scrub at least once a week.
Moisturise regularly. Use Dabur Gulabari Moisturising Rose Lotion just a few minutes of getting out of the bath. Enriched with natural rose oil and other actives, this skin care tip gently works on your skin, giving it a rose like glow.
Check the cosmetics that your use. Anti-ageing skin care creams that contain retinoid or alphahydroxy acids can dry out the skin more, making it flaky and itchy. Similarly, certain fabrics – such as wool and polyester – will either feel rough to the skin or not allow it to breathe, and make you feel itchier.
So keep the skin care tips mentioned above in mind and see a visible change before the summers hit you! Also read on
How to get fair skin
naturally.
---
*
Fields are required. Make some cool noise, please don't spam and your voice will be heard.
Was this Article helpful?