5 Natural Ways to Protect Your Skin During Winter
5 Natural Ways to Protect Your Skin During Winter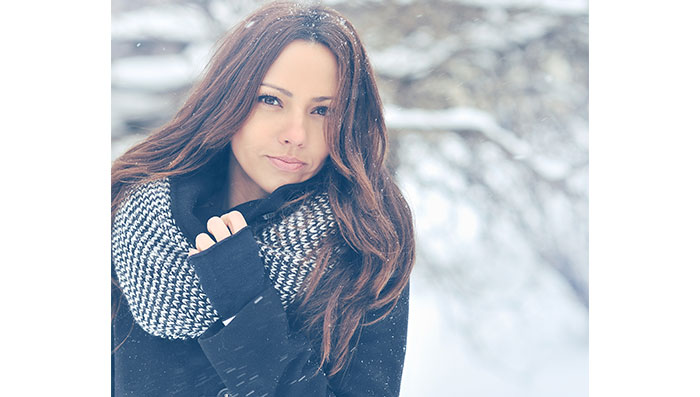 Winter is here, and with it come countless skin woes that can wreak havoc on your body. Stripping your skin of its natural moisture, the dry, chilly and brisk weather causes your delicate skin to become dry, dull and flaky. And no one wants their skin to look scaly and worn-out this party season. So, whether the climate is cold or downright frosty, you can protect your skin's supple, youthful appearance by doing a simple course correction in your beauty regime. Say goodbye to dry skin blues and rejuvenate your skin by making it look and feel beautiful with these
natural useful skin care tips
:
Listen to your skin
With the relentlessly chilly weather comes sensitive, chapped and itchy skin screaming for help. However, you can try this useful skin care tip to ease things out quite a bit - Brew a pot of chamomile tea. Cool, and pour into an ice cube tray. Take out a frozen cube, wrap in cotton gauze, and rub gently around your face for five minutes. Then take a cotton ball soaked in milk and press over the entire facial area for five minutes. Your skin will be calm and de-stressed.
Go natural
When shopping for winter skincare products, look for products that moisturise your skin with a lasting natural effect like honey, rose, milk and glycerine. Protect your skin from harsh cold with Dabur Gulabari Moisturising Lotion. Enriched with natural rose oil, sesame oil and glycerine, it balances the moisture of your skin, giving it a natural glow.
Keep yourself hydrated
As the temperature drops, people tend to stop drinking as much water as they consume during warmer months. To top it off, more and more people resort to drinks that contain caffeine and cocoa which further dehydrate the body. To stay hydrated, you should choose your food and beverages wisely. Foods that contain Omega-3 fatty acids, like flax seeds and various types of fish and nuts along with leafy greens like spinach can keep you looking and feeling great, all season long. You can also check out the flax seeds benefits for skin.
Your hands are important too
Between the extreme cold of the outdoors and the extreme aridity of climate-controlled indoor air, our hands are often neglected resulting in faster aging. To treat parched, scaly hands, you need to replace the moisture that your thirsty skin is missing. This season, moisturise your hand with a thick layer of Dabur Gulabari Cold Cream and apply it to the cuticles pushing them back gently while they are supple. This will replenish your dry and brittle nails and cuticles giving your hands a much needed break.
Go cuckoo for coconuts
Winter-proof your skin this season by adding coconut oil to your skincare routine. A well-known source for beauty products, the coconut oil is rich in medium-chain fatty acids, which allows it to retain the moisture content of the skin while helping it look and feel silky smooth. The fats in coconut oil are similar to fats in mother's milk and have similar nutraceutical and skin softening effects. Rich in many proteins that contribute to cellular health and tissue repair, coconut oil prevents premature ageing with essential Vitamin E nutrients that enable healthy skin growth and repair.
Protect you skin this winter with these natural skin care tips and keep you skin hale and hearty than ever before. Don't forget to share these tips with your girlfriends and help them lookout for their skin this winter. Also read about articles on
how to get glowing skin overnight during winters
and
how to get fair skin
naturally.
---
*
Fields are required. Make some cool noise, please don't spam and your voice will be heard.
Was this Article helpful?