5 Bollywood Celeb Who Look Better Without Makeup
5 Bollywood Celeb Who Look Better Without Makeup
While we often look at the leading ladies on the silver screen and wish we could look as pretty as them, when we catch the same starlets without makeup our reaction is quite the opposite. Stripped off their fake eyelashes, heavy makeup and hair extensions, it is unbelievable how ordinary many of our reel-like actresses actually look in real life. But
natural beauty
always shines. Yes, really! Not all B-town actresses are big on layers of makeup and bottles of concealer – some of them look good naturally too. Take a look at how these five Bollywood beauties look stunning sans the touch-ups: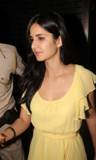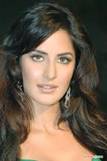 Natural beauty #1: Katrina Kaif -
As one of the Bollywood's prettiest actresses undoubtedly, Katrina Kaif could very well ditch her vanity box every time. She looks strikingly beautiful wearing her hair loose, face fresh and a simple dress. Full marks to her!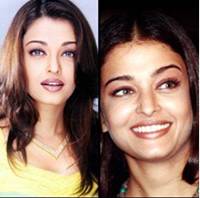 Natural beauty #2: Aishwarya Rai -
When you have beautiful eyes like those, a flawless complexion like that, and a breath taking smile that mesmerises one and all, do you need makeup? The ex-Miss World proves she doesn't. Wish other actresses would take a leaf from her beauty book.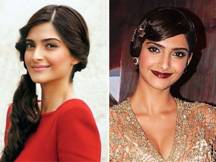 Natural beauty #3: Sonam Kapoor –
She might take the style quotient up one notch every time she makes an appearance, but she sure look better with toned down makeup, doesn't she? The always-svelte star daughter of Anil Kapoor sure looks great enough to make heads turn with and without makeup.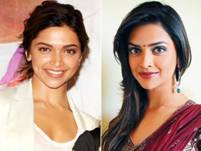 Natural beauty #4: Deepika Padukone –
Maybe it's her enviable height, maybe it's gorgeous features, maybe it's her fabulous hair, maybe it's her killer smile – whatever it is, she looks better as good as a fresh-faced girl next door as a glamorous diva, don't you think?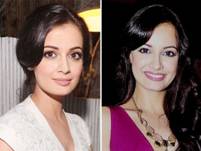 Natural beauty #5: Dia Mirza –
This classy ex-Miss India loves to keep things simple and the no-makeup look definitely works well for her. Yes, she might have inherited good genes, but looks like her balanced diet, active lifestyle and belief in natural home remedies is paying off!
We don't know about you, but we think these Bollywood beauties really good with no or minimal makeup. What do you think? Do you believe in less is more? Like these natural beauties, if you want to embrace a look that's au naturel too, remember to drink enough water, eat a balanced meal, meticulously follow a beauty regime that works for your skin type, use natural products like Dabur's Gulabari rose water, Vatika range of hair oils and herbal shampoos, and stick to it religiously for results to show. And remember, a great smile improves your face value!
---
*
Fields are required. Make some cool noise, please don't spam and your voice will be heard.
Was this Article helpful?