4 Tips For Effective Body Lightening
4 Tips For Effective Body Lightening
30 August 2016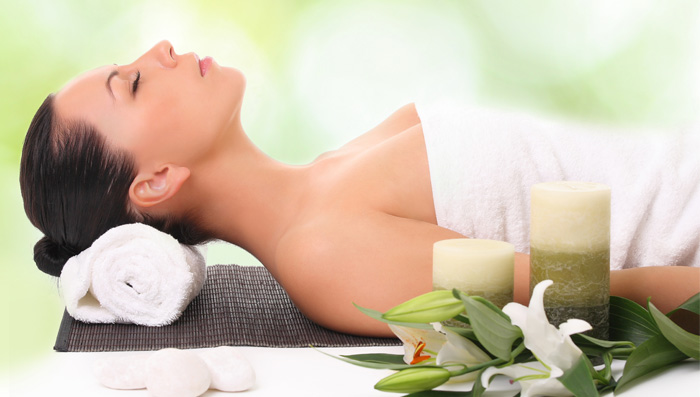 It's no surprise that our body skin is a shade or two lighter than the skin tone that our face radiates. While differential skin tone is a common problem, the solution to it is not. However, an even skin tone is one of the most desirable – whether it is for women or for women. For those who want to know what's behind the darkening of the skin of your face (and the arms) - you don't really have to run your brains really far – the answer is the harmful rays from the sun. However, there are other reasons as well.
While dark skin is slowly taking over as an asset worth flaunting, fair skin is still is a craze. A decade back, skin was a subject for gossip just for the ladies. The men are following suit, with changing times. While dark skin is mostly a heredity phenomenon, sometimes it also happens because of sudden increase in melanin, a hormone responsible for maintaining skin tone.
HOME CARE TIPS FOR BODY LIGHTENING
Though there are innumerable over the counter creams and lotions that promise skin as smooth as butter that remains young – and sometimes even reverses the natural aging process – homemade remedies are way better when it comes to skin lightening. The following four homemade tricks are worth giving a try for making your skin feel loved and cared for:
Tomato, Yogurt, and Oatmeal Mask: The anti-tan properties of a tomato are no secret. Mixed with yogurt, the flavonoids from the fruit make a scrub that if used regularly on any part of the body, gives it a lighter and fresher tone. The oatmeal adds to the 'scrub-like' qualities of the mixtures and gently exfoliated the skin pores so as to free the pores of dirt.
Orange Peels, Gram Flour, and Yogurt: Grinded and shredded orange peels, mixed with gram flour and yogurt is another homemade remedy for silken soft and radiant skin. More of a mask, the mix needs to be applied on the body for around 10-15 minutes before bath. The ingredients work on blemishes and spots to considerably reduce the darkening. The mix also helps in reducing blackheads on the face.
Sesame Oil, Lemon and Honey: If you are particularly concerned about the inner thighs and the dark patches that are making them stand out, nothing will promise as effective lightening results as a mix of sesame oil, lemon and honey. The mix is gentle enough for on the tender skin and safe enough not to cause any itches.
Milk and Almond paste for the Face: Unwanted blemishes on your face are mood spoilers. Everyone craves for a natural blush that radiates on a fair face. While only a handful of people are blessed with beautiful skin from within, everyone else deserves a bit of fairness too. Wash 4-5) Take some almonds and soak them in water overnight. Make a paste out of the almonds and few teaspoons of milk. Apply for two to three hours and then rinse with cold water. See the glow! Learn more about homemade beauty tips for fair skin.
OFF THE SHELF
Inspired by the homemade UBTAN, Fem Turmeric Professional Body Bleach by Dabur is an intelligent body lightening product that works like an instant solution for uneven skin tone. Packed with the goodness of haldi or turmeric, it also works as an anti-septic healing the skin holistically. For the men who are catching the fairness fever, Dabur has come up with a bleaching option named Saka, especially formulated to suit tougher skin.
HEALTH TIP
Sometimes temporary darkening of the skin occurs because of altered functioning of the pituitary gland, which is triggered due to stress. Fortunately, with medical aid, this problem can be reversed. So if you observe layers of dark patches on your skin, consult a dermatologist immediately.
*
Fields are required. Make some cool noise, please don't spam and your voice will be heard.
Was this Article helpful?