10 Tips For Fabulous Glowing Skin
10 Tips For Fabulous Glowing Skin
07 August 2017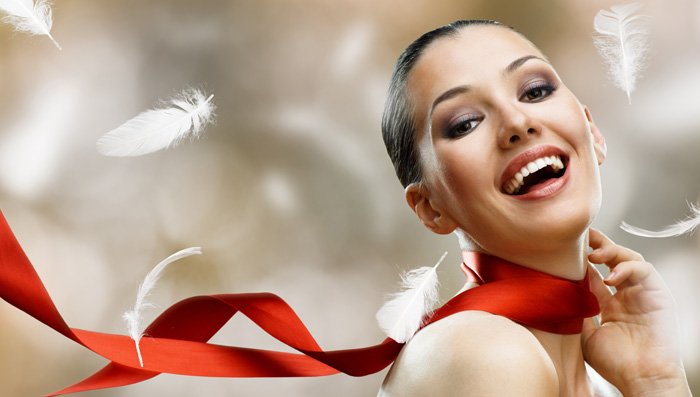 Happy with the way your skin looks? We don't know about you, but 9 out of 10 people would say "no". That's because no matter how good your skin is, there is always room for improvement. There's no shortcut to beautiful skin, but a daily skin care regime definitely helps, if you follow it religiously. And we're happy to help with skin care tips that you should follow on a daily basis to get dreamy, dewy, glowing skin. Read on to find out about the 10 rules for fabulous glowing skin:
Tip 1 – Understand your skin type
The first step to perfect skin is figuring out your skin type. Different skin types have different skin problems and needs. For instance, the amount of moisturising needed for dry skin is far more than what's needed by oily skin. But then oily skin needs hydration too. So identify if your skin type is dry, oily or combination and follow the face beauty tips below.
Tip 2 – Focus on problem areas
After you identify your skin type, zero in on the problem areas to conquer the issue. Learn to respect your skin by paying special attention to the sensitive areas of your skin – like lips, under eye region, T-zone, dry spots, etc.
Tip 3 – Cleanse
Your skin goes through a lot every day – from pollution and dirt, to sweat and makeup. So it's essential to gently cleanse your facial skin twice a day.
Tip 4 –Exfoliate
A layer of dead skin gives your face a dull look, so exfoliation is indispensable. How often? Our skin care tip is that 2-3 times a week is good, as it will remove the top-most dead skin and reveal a supple, younger, glowing skin underneath.
Tip 5 – Moisturise
Did you know that the dermis is made up of 70% water and the epidermis has 15% of water? And in order to keep the skin hydrated, you need to moisturise. A vital skin care tip here is that one must moisturise immediately after cleansing. Another misconception is that people with oily skin often think that they don't need moisturising. The fact is that our skin is oily because it lacks moisture and tries to overcompensate. So follow our skin care tip and use a light moisturiser like
Dabur Gulabari moisturising lotion
.
Tip 6 – Sun protection
Be it summer or winter, your daily skincare regime should protect you from the harmful UV rays of the sun. It is a must to apply sunscreen/sunblock that not only reduces the effects of the sun but also controls skin ageing which is again caused due to sun damage. Why, even your makeup products like foundation should contain SPF.
Tip 7 – Remove makeup
No matter how tired or lazy you are, going to bed without removing makeup is not recommended! So make sure you adhere to this
skin care tip
if you want glowing skin.
Tip 8 – Follow a healthy diet
You are what you eat. So make sure you eat well, eat healthy and eat on time.
Tip 9 – Drink water
8-10 glasses of H2O can do wonders for your skin. You've heard people say this all your life, we recommend it too. Stick to it!
Tip 10 – Cut the stress
Believe it or not, stress shows on your skin. Lead a stress-free life for beautiful glowing skin with these face beauty tips.
Click here for more tips on
how to have a glowing skin at home
.
*
Fields are required. Make some cool noise, please don't spam and your voice will be heard.
Was this Article helpful?