10 Natural Ways to Get Perfect Glowing Skin
10 Natural Ways to Get Perfect Glowing Skin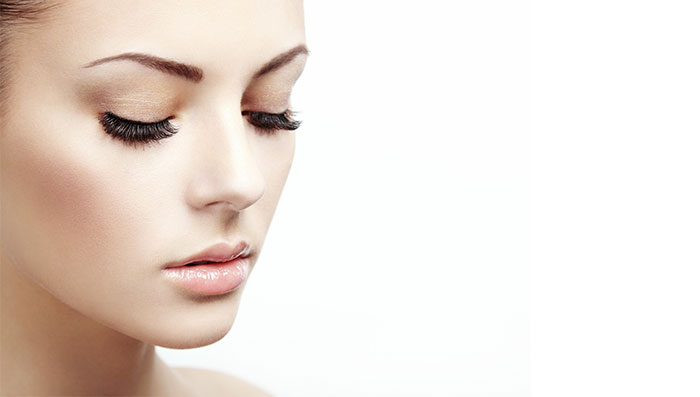 Who doesn't wish for picture-perfect, glowing skin? After all, healthy skin helps you feeling beautiful. But in today's time, where stress, lack of sleep, poor nutrition, pollution and damage from the sun's ultraviolet rays are taking a heavy toll on your skin, it's imperative to take extra care. And it's primarily your skin care regimen and lifestyle habits that predict of your skin's health. However, it is easy to obtain a healthy glow to your skin, including your facial skin. All it takes is some tender skin care tips and a daily routine of cleansing.
Find out your skin type


Facial skin types range from dry, oily, normal and combination and knowing yours can come very handy in finding appropriate products for your skin.

Wash your face twice a day


When you wake up in the morning and before you go to bed in the night. Wash your face and use a very soft cloth to wipe your face. Never rub the skin under eye area - this skin is too delicate and should only be dabbed dry. This is a very important skin care tip!

Use a good face cream


Experience the goodness of Dabur Gulabari Moisturising Cold Cream with its natural rose oil and key actives, which gently work on your skin, giving it a rose like glow. Regular use of Dabur Gulabari Moisturising Cold Cream helps your skin maintain moisture balance and gives it a radiant glow.

Use a good body skin lotion


Try Dabur Gulabari Moisturising Lotion which gently works on your skin, giving it a rose like glow and pearl fairness. Regular use of Dabur Gulabari Moisturising Lotion makes your glowing skin supple and healthy giving it a pearly radiance.

Take off all makeup


Never skin this skin care tip if you want glowing skin - always clean the make-up off your face as soon as you're home. Use your favourite makeup remover before you use the scrub.

Clear off dead skin


Areas with tougher skin such as heels and some leg skin can be rubbed more vigorously using a pumice stone or a loofah. This will remove dead skin and buff up the new skin.

Drink lots of water


Drink at least 6-8 glasses of water every day to ensure that you stay hydrated. Follow this every day and see the difference within a few days.

Exercise regularly


By increasing blood flow, exercise helps nourish skin cells and keeps them healthy and also helps carry away harmful toxins that make the skin look dull and weary.

Eat a nutritious diet


Do your skin a big favour by avoiding an unhealthy junk diet. Try to avoid the empty calories of pastries, fast food and candy (sweets). Instead resort to a diet rich in essential vitamins and antioxidants that keeps your body and skin energised.

Be patient.


They say that patience is a virtue. After a week or 2, paying dedicated attention to your skin will pay off and following natural skin care tips will ensure you have glowing skin for life.
Click here for more tips on
glowing skin home remedies
and
how to become fair
​
---
*
Fields are required. Make some cool noise, please don't spam and your voice will be heard.
Was this Article helpful?