10 Amazing Beauty Benefits of Coconut Oil for Skin
10 Amazing Beauty Benefits of Coconut Oil for Skin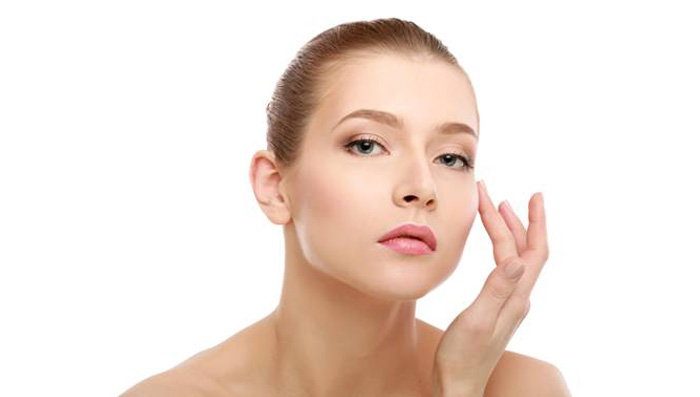 You've read how
coconut oil
stores a whole lot of goodness for your hair, but did you know coconut oil can have miraculous effects on our skin and how it can be used for the desired effect? My Beauty Naturally has collected a list of natural skin care tips which use coconut oil. To make your skin smooth and avail many benefits of coconut oil, you can incorporate these
natural skin care tips
in your daily life. Remember that a small amount of this oil goes a long way. Be careful not to use too much
Pour coconut oil on top of your hot water bath and mix it so that it dissolves. The oil will float on the water so make sure that the water level is not too high otherwise it will flow out of the tub. Also ensure the water is not too hot, you need to slide in and let the goodness of the bath seep in gently. So dip in, soak in it for around 20 minutes. Do this once or twice a week and you'll notice that your skin feels supple.
Coconut oil can also be mixed with sugar to create a natural scrub for normal to dry skin.
Rub coconut oil on your lips for soft lips.
Use coconut oil as a face cream. Put it on after a shower or after washing your face. Let it absorb into your skin for 10 minutes before applying anything else.
Anti-bacterial and anti-viral properties of coconut oil help to fight minor skin infections. Apply the oil over the affected area twice a day to reduce the irritation, redness and pain.
Coconut oil is great for a sensual massage. It is light in nature, has a pleasant aroma, skin beneficial properties and has no toxic side effects, allowing for regular massages. In 2 teaspoons of coconut oil, add 2 teaspoons of almond oil. Then add 10 drops of lavender or jasmine essential oil and mix well. Use this as massage oil.
Coconut oil is a great remedy for dry hands. Just dab some virgin coconut oil on your palm before you go to bed, you'll wake up with baby soft hands. But remember to not overdo this natural skin care tip. Too much of it will make your hands very clammy and the grease will spread on to your face while you sleep and give rise to acne.
While people are used to apply coconut oil for hair care and cooking purposes, there are undeniable benefits of coconut oil for skin too. Wondering how to remove tan after being in the sun for long? Just massage a generous amount of coconut oil all over oyur body.
Apply coconut oil on your face every night to delay skin ageing and promote skin repairing.
What's more, you can also try a natural skin care tip for fairness using 2 spoons of coconut powder, 1 spoon of Dabur Gulabari Rose Water and ½ spoon of turmeric. Make a smooth paste, apply on your face and rinse after 15 minutes to see visibly lighter skin.
Also read
Best Hair Regrowth Oil for Indian Hair
Benefits Of Coconut Oil For Hair

---
*
Fields are required. Make some cool noise, please don't spam and your voice will be heard.
Was this Article helpful?