Hair Care in Winter
24 May 2018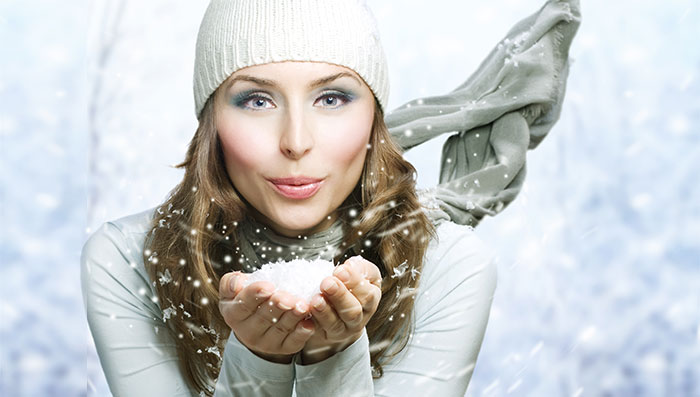 Winter is round the corner and we need to prepare for the chilly winds, cold surroundings and dry atmosphere. While we take out our winter wear tucked somewhere in our houses, we also need to prepare our skin for this weather change. Make use of these
natural hair care tips
which we have been using to protect our hair from winter's adversities.
Natural hair care tip to deal with rough hair problems

Your hair needs a little extra care in this season, and shampooing too often strips the moisture from your scalp and hair. You should wash your hair not more than twice or thrice a week. What's more, if your hair strands are rough and parched, then comb your hair by rubbing a few drops of olive oil like Vatika Enriched Olive Hair Oil on to a wide tooth comb. This should settle down the dryness without making your hair look oily.

Natural hair care tip to prevent frizzy hair

During winters, your hair constantly comes in contact with woollen clothes, hats and warm caps. It makes your hair frizzy and since you are mostly protecting yourself with help of temperature controlling devices such as heaters, the drying effect on your scalp and hair is even worse. You can use silk scarfs to wrap your hair before shunning them with woollen caps and replenish the lost moisture by oiling your hair with Dabur Amla Hair Oil which is just perfect for winters. A weekly head massage is a must if you want your hair to look anything but weather-beaten.

Cure for an itchy dry scalp

Try and avoid bathing with very hot water. It can cause your scalp to dry very quickly and thus results in an itchy dry scalp. Moreover you should keep your hair moisturised and nourished with oil massages every weekend. Before you wash your hair, use a hair mask consisting lemon so that it can help you reduce dandruff. These natural hair care tips should help you combat a dry scalp easily.
If you have more hair care tips you swear by, share it with our readers and let everyone reap the benefits of your knowledge. And while you're at it, if you are looking for an expert's guide to winter skin care, read this article.
Also Read
How To Get Silky Hair
Healthy Hair Tips
How to Get Long Hair
How To Remove Dandruff
How to Stop Hair Fall Hair Oil

*
Fields are required. Make some cool noise, please don't spam and your voice will be heard.
Was this Article helpful?