Unique and Stylish Hairstyles For Long Hair Using A Hair Straightener Differently
Unique and Stylish Hairstyles For Long Hair Using A Hair Straightener Differently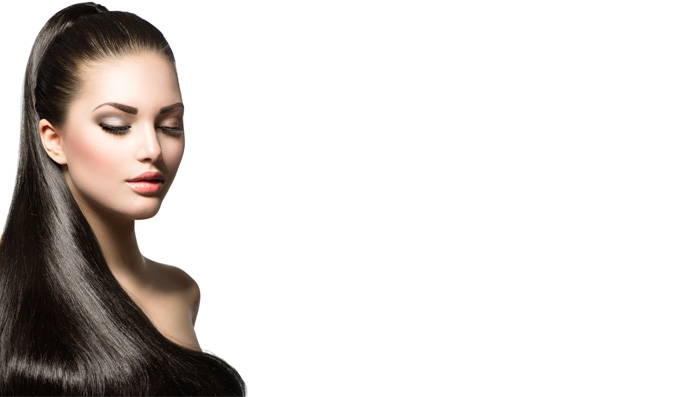 A straightener, as the name suggests, is to
straighten the hair
, right? Most women think so. But what they don't realise is that there are several creative ways to use it! You can give yourself a plethora of looks using your flat iron! Be the exact opposite of straight and predictable by discovering the mischievous and fresh side of your straightener. You can curl or give waves to your hair, add colour, create several hairstyles for long hair and lots more. The trick is in the way you move, flip, set or twist your hair in the hot metal plates of your straightener. We have curated a list of fun hairdos for you to try on your hair, followed by a hair care tip to help you pull them off.
Crimped caravan

Crimping was quite popular in the 80s but it is passé now. Bring it back with a subtle, voluminous and modern touch. Create elegant rumples in your hair by holding a one-inch section of hair and placing the straightener at the roots. Twist your wrist back and forth and run down the section of hair creating ravishing crimps. Repeat with all the strands until the look is complete. Balance the lushness with a cute and tidy hairband. Important hair care tip: Use the straightener firmly along your hair but do not over use it as it can cause your hair to burn.

Seal the colour

Add colour to your hair without using permanent hair dyes. Use hair chalks that a lot of celebrities are sporting these days. It will last till you wash your hair. You can buy soft chalk pastels from your local art supply store or online as well. Colour small portions of your hair depending on the style you like or the latest trends. Run the chalk over the portion you wish to colour. Use a generous amount of chalk to soak the hair. Seal in the new shade using your straightener.

Classic hairstyle for long hair- soft curls

Curling your hair using straighteners can give you looser, bouncier curls than using a curler and takes just minutes. Place the straightener near the scalp and wrap a two-inch section of your dry, untangled hair around the metal plates as you drift away the straightener moving towards the tips. Repeat for all sections of hair to complete the curling. For loose curls, gently run your fingers through and tousle your hair. For more hold, use a light mist of hairspray.

Messy waves & textured hair

If you desire the dishevelled look which comes after a good long sleep with open hair that hasn't been washed for days, you need not rely on your bed. You can simply use your straightener to achieve those waves. Mist the hair with a salt spray and loosely braid several sections of hair. Lock the style by running your straightener along the braids. Undo the braids to reveal new textured hair.
These trendy looks will give you a break from standard hair styles for long hair, breathing some fun and flair into your tresses. But remember that heating your hair can make them weak and brittle. Replenish their strength by oiling them weekly with non-sticky
Vatika Enriched Olive Hair Oil
. It makes your hair silkier and bouncier while strengthening each hair strand from root to tip. As long as you keep this hair care tip in mind, the world is your oyster and hair styling is the pearl. Have fun with it!
Find more
hairstyles for long hair
&
long hair tips
to keep them healthy & shiny. Also read about various
hairstyles for straight hair
.
*
Fields are required. Make some cool noise, please don't spam and your voice will be heard.
Was this Article helpful?