Top 5 Amazing Homemade Hair Gel Recipes
Top 5 Amazing Homemade Hair Gel Recipes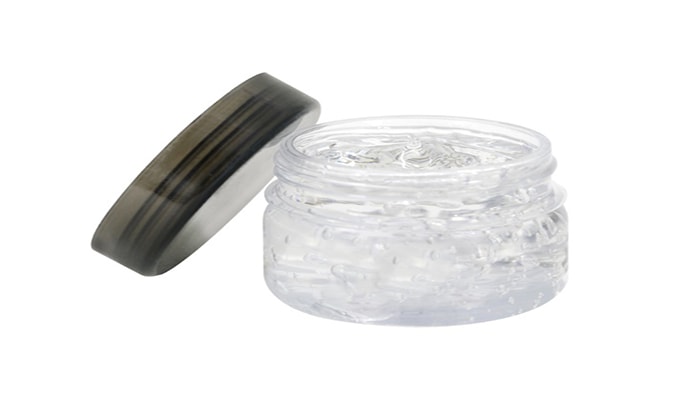 Everyone goes through hair problems. With changing seasons, lifestyles and diet, we all undergo a lot of transformation physically. Loads of pressure at work along with stress and anxiety can take a toll on hair, as they begin to fall or lose their shine. Also, with changes in diet, when we eat a lot of greasy and junk food, our hair is the first ones to get affected. Hence, it is very important to take care of them as once we begin losing our hair it is very difficult to get the thick and strong mane back. There are a lot of natural hair gels that one can easily make at the comforts of home using simple ingredients easily available in the kitchen. These gels, apart from being totally organic also retain the natural texture of the hair while nourishing them from the roots. These homemade hair gels are a great reprieve from chemical-laden cosmetic hair fixers, sprays and gels that not only leave the hair more damaged but also make them flaky and dry.
Video:
Dabur Vatika Shampoo with Satt Poshan (Power of Seven Natural ingredients)
Here are few simple, homemade hair gel recipes that give the desired stylized look to the hair, without any side effects.
Natural Hair Gel Home Remedies:
FLAXSEED NATURAL HAIR GEL

Flaxseeds, apart from their wonderful health benefits, work wonders for the hair as well. Not only they leave the hair soft and shiny, but also style them the way you want. Be it the wet and straight look or the soft, wavy curls, the flaxseed hair gel does it all effortlessly. Also, it is the best homemade hair gel without gelatin, which makes it totally natural and untreated.

Ingredients:

One cup flax seeds, soaked overnight
One cup water

Method:

In a bowl soak a cup of flax seeds overnight and next morning boil them in water
Keep boiling the seeds for at least 30 minutes till it forms a gel consistency on the top.
Take it off the stove and sieve it, separating the gel and the seeds.
Apply the gel on wet hair and style as per your desire.
Flaxseed is styling gel for natural hair that can enhance the curls or even straighten the hair. The gel leaves the hair soft, shiny and even moisturized and can even be reused several times. Read more on how to make flaxseed hair mask at home.

ALOE VERA NATURAL HAIR GEL

Aloe vera is another wonder ingredient that works for the benefit of skin and hair. Loaded with minerals, it naturally hydrates and moisturizes the hair, giving it the kind of style one seeks. It helps to detangle hair and even heals the scalp off infections. Aloe vera gel restores the pH levels and eliminates frizz in the hair making it one of the best homemade hair gel for both men and women.

Ingredients:

A leaf of aloe vera
One cup water
Juice of one lemon

Method:

In a plate, scrape the gel off an aloe vera leaf and keep it aside for at least 10 minutes.
Thereafter boil a cup of water and to it add fresh juice of a lemon and the aloe vera gel and boil for another 5-10 minutes.
Once the mixture begins to thicken, turn off the gas and let it cool.

Apply the styling gel for natural hair starting from scalp to the hair strands to either make cool waves or curls.

CHIA SEED NATURL HAIR GEL

Chia seeds are similar to flax seeds in composition and are also among the best styling gel for natural hair. They are loaded with the goodness of fiber and protein that helps hair grow faster and thicken them. They also hydrate hair follicles making them strong. They make one of the best natural hair gels along with the antiseptic powers of coconut and lemon to cleanse the scalp.

Ingredients:

Method:

In a bowl, take overnight soaked Chia seeds and boil them for at least 15-20 minutes, until they start turning into a gel consistency.
Then add half-cup fresh coconut milk and one-teaspoon coconut hair oil along with a teaspoon fresh lemon juice to the mixture.
Once the entire mixture turns into gel, switch off the gas and let it cool down.
Wet the hair and apply the gel consistently, styling the hair as desired.
This gel can be kept in refrigerator for at least a month. Being one of the best homemade hair gel without gelatin, it is totally safe to use even for kids.

LAVENDER NATURAL HAIR GEL

Lavender is one of the most versatile natural ingredients that are used for all hair types. It is also used as a natural hair gel for men as it helps in styling as well as nourishing the hair.

Ingredients:

One cup water
Three to four dried lavender flowers
Two spoons olive oil
One tablespoon unflavored gelatin

Method:

In a pan boil a cup of water and add one tablespoon unflavored gelatin to it. Stir continuously adding three to four dried lavender flowers and two spoons olive hair oil and as it boils switch off the gas.
Strain the mixture leaving out the flowers.
Let the mixture cool down as it begins to thicken.
Wet the hair and apply the lavender styling gel for natural hair as much as you want.

ESSENTIAL OIL GEL

This homemade hair straightening gel does not contain any harsh or drying chemical or synthetic materials and is perfectly safe to use.

Ingredients:

Half teaspoon unflavored gelatin
Half cup water
4-5 drops of any essential oil (preferably lemon or mint)

Method:

Heat water in a pan and mix together half teaspoon gelatin in a small bowl.
Thereafter mix it together and switch the stove off, cooling it for at least 3-4 hours.
Once it is cooled and set, add 4-5 drops of any essential oils and stir properly.
Using a funnel, you can transfer the gel to any bottle and keep it in a refrigerator for use for at least 3-4 weeks.
You can use this homemade hair gel on both wet and dry hair and style accordingly.
Need more information on how to make your own hair gels at home? Keep reading our blogs for more hair care tips.
Read Also:
Skin Care Tips
Home Remedies For Thick Hair
How To Remove Dandruff
How To Stop Hair Fall
*
Fields are required. Make some cool noise, please don't spam and your voice will be heard.
Was this Article helpful?