How to Do Double Rope Braid Bun
How to Do Double Rope Braid Bun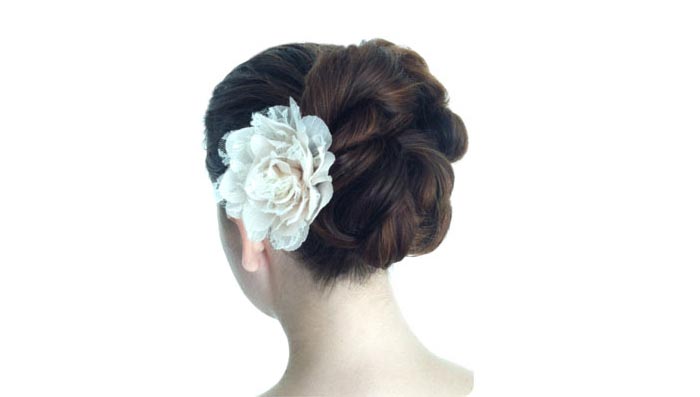 Hello, Ladies! If you are tired of the same boring hairstyles, then let us tell you so are we! That is why we have brought you the ultimate hairstyle for long hair which is apt for all seasons and all occasions. We would be giving you a step by step guide to prepare your hair for a meeting, a date, wedding, shopping, lunch, anything! What's more, this is super easy to achieve! Just follow our step by step
hair care tips
and enjoy the eyeballs gluing to your tresses.
Any hairstyle for long hair requires your strands to be settled and not roam about the entire space over your head. But no matter how silky and smooth your hair is, monsoon is bound to give you hair woes making your hair frizzy. So here's a hair care tip will resolve your problem.
Step 1 – Oil your hair with Vatika Enriched Olive Hair Oil a night before. This oil is light and non-sticky so even if you have oily skin, sleeping with oil in your hair won't give you acne.
Step 2 - Wash it off with a mild shampoo like Vatika Premium Naturals Shampoo in the morning.
Step 3 - Now comb your hair and divide into two parts.
Step 4 - Secure each part into a ponytail using a band of the same colour as your hair.
Step 5 - Make a rope braid out of each pony tail. That means, divide both into two parts and twist one part around the other. Tie them with clear plastic rubber bands.
Step 6 - For a more heavy and voluminous bun, you can loosen up the rope braids carefully.
Step 7 - Take the rope braid from the right and lay it up going counter-clockwise. Secure it with strong-holding bobby pins as you go.
Step 8 - Tuck the tail of that rope braid under the bottom of the next braid. This should completely conceal the tail of the first braid.
Step 9 – Now, bring the tail of the next braid counter-clockwise, coiling it into the centre to make a snail shape. Secure it with bobby pins.
Step 10 - Lastly, check the back with a hand mirror to see if you need to loosen up any pieces to make it fuller– or maybe tighten it with a few bobby pins. Use hair spray if required.
Quickly assemble all that you need and get yourself going with this absolutely stunning hairstyle. Don't forget to tweet us a picture when you do so on our
twitter handle.
Hope you enjoyed this
hairstyle for long hair
and will keep coming back for more hair care tips.
*
Fields are required. Make some cool noise, please don't spam and your voice will be heard.
Was this Article helpful?