Hair Myths and Facts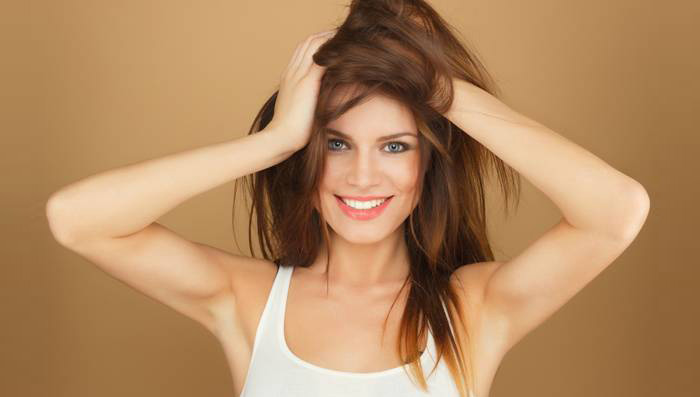 We grow up with a lot of misconceptions about beauty and never get a chance to correct ourselves. But today you will be able to learn about top 5 myths related to hair care. Give your tresses the love that it deserves with right information. These hair care tips will help you in taking proper care of your hair.

Myth 1: The technique to wash hair properly is: lather, rinse, and repeat.

This is really just a marketing gimmick so that you use more shampoo and the sale of shampoo bottles goes up. However, introducing too much of chemicals or even applying herbal shampoos in access can make your hair dry and unhealthy. If you need to clean your hair, washing your hair thoroughly, just one time should suffice. However, if there is some sort of impurity, oil or mud in your hair, you can wash it again. Read on to know more about how to wash your hair properly

Myth 2: Trimming the hair makes it grow faster.

Hair growth is constant, whether it is cut or not. However, trimming your hair eliminates split ends and makes them healthier so that they don't thin towards the end. Hair care tip for long hair: If you wish to grow your hair long, the most ideal solution is hot oil massage every week. Use Dabur Almond hair oil to nourish your hair with vitamin E and stimulate hair growth.

Myth 3: Switching shampoos makes your hair look good.

Hair is a non-living part of the body which doesn't recognize brands. What may cause you to believe this is that your hair reacts to the chemical composition of the shampoo. The change in shampoo, may introduce your hair to newer chemical structure which treats your hair differently. So it's best to choose your hair care products wisely. Stick to natural products if you don't wish to research much.

Myth 4: If you pluck out one gray hair, two or three will grow in its place.

While it is a false claim, but our hair care tip still advises you to not pluck out hair strands as you may damage the roots, causing infection or leaving a scar.

Myth 5: You should shampoo daily to keep your hair clean.

Hair looks its best when the natural oils from the scalp are allowed to reach the ends. Whether you should shampoo daily or weekly depends on how oily your scalp is. If your scalp secretes a lot of oil, then you may have to shampoo daily. But if it is dry, then shampoo it whenever it starts to get oily again.
Also find various tips for healthy hair.
*
Fields are required. Make some cool noise, please don't spam and your voice will be heard.
Was this Article helpful?