Meetha Neem / Kadi Patta for Hair - How to Use Curry Leaves for Hair Growth
Meetha Neem / Kadi Patta for Hair - How to Use Curry Leaves for Hair Growth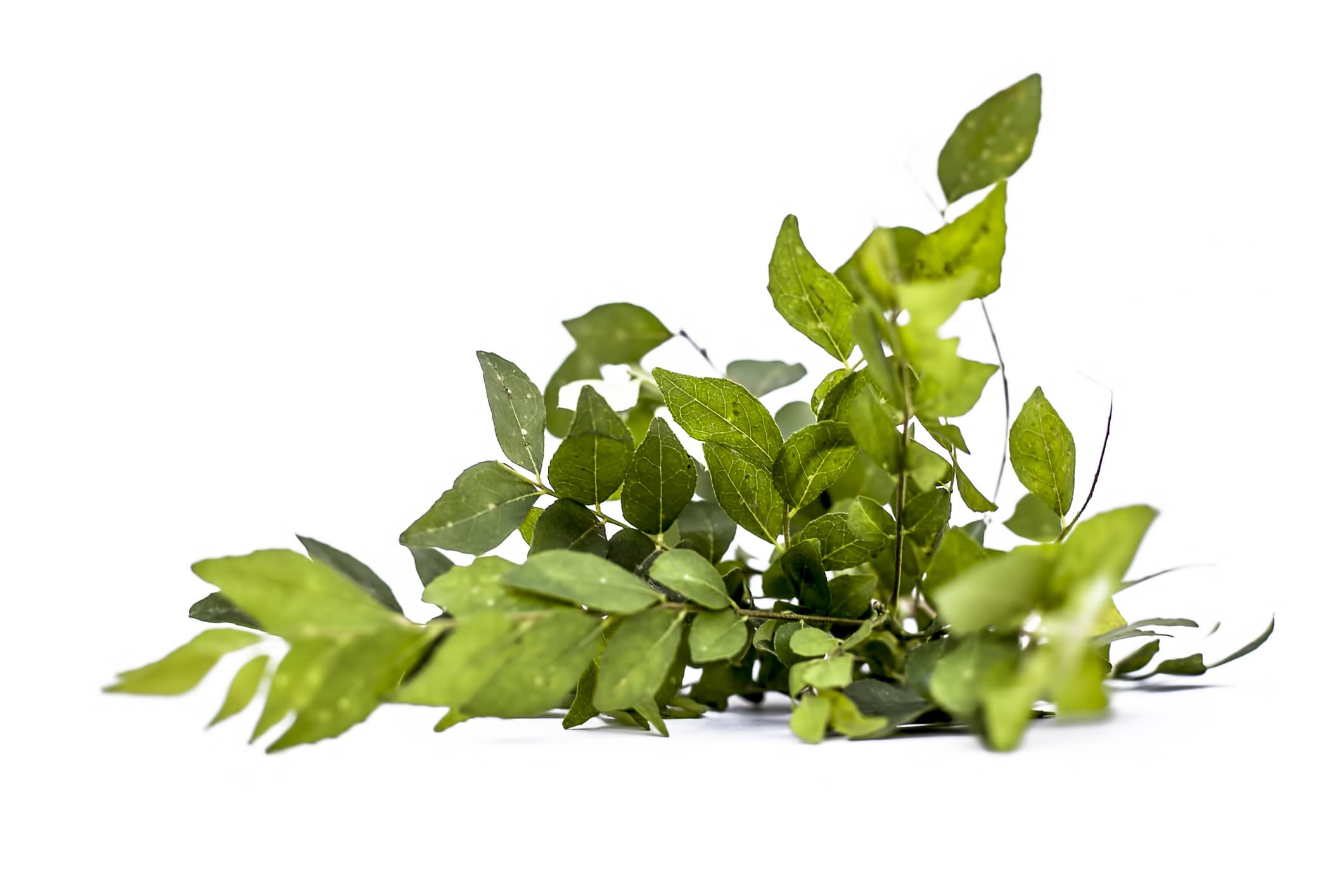 Hair problem are very common. There is no new news in that statement. Everybody knows that; Pollution, Dirt, Stress, and Lack of sleep we can keep going on but the truth is that in today's fast marching lifestyles and brain drilling jobs have forced bald spots and spilt ends on our head. But when there is a problem, there is also a solution. In this case the solution lies in the Nature's Pandora box, there have been solutions like henna leaves for hair growth or different types of oils but there is a plant that is relatively unknown for its medicinal benefits but has unmatched potential in the kitchen or in the medicine cabinet. That is the Curry Plant or 'Kadhi Patta'.
Video:
Dabur Amla Hair Oil for Strong & Beautiful Hair
If you are a fan of south Indian food then you are not completely unaware of this magical herb, but what adds aroma and Flavor to your sambhar can also put an end to most of your hair problems, and we are here to make you a little bit more aware of the curry leaves benefits.
Is curry leaves good for hair?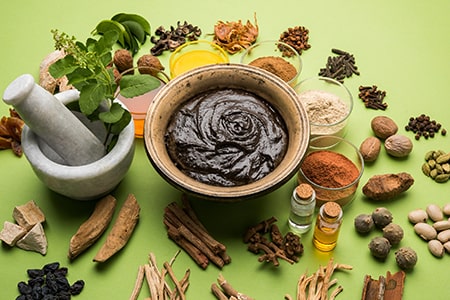 Curry leaves benefits for hair in general are endless; the main reason why curry leaves are so good is because they attack the root cause of nearly the entire hair related problem that is Follicles related issues. Also referred to as 'Kadhi patta' or 'meetha neem' in Ayurvedic texts, this miraculous herb is believed to be an all rounder when it comes to health benefits.
Curry leaves are rich in vitamin C, calcium, phosphorus, Iron and other variety of nutrients including Anti oxidants. Studies have proved that your grandmother was not wrong to say that benefits of 'kadi patta and coconut oil for hair' are endless. Be it as a topical ointment on scalp, as a Curry leaves hair mask or eating curry leaves for hair re-growth, all of these are have fast and effective results.
Curry Leaves For Hair: Is Curry Leaves Good For Hair Growth?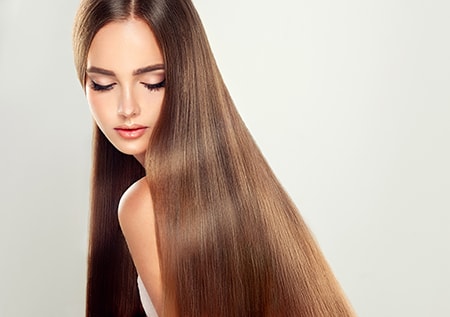 The answer lies in the mixture of nutrients that these leaves are loaded with; these essential nutrients not only support hair growth but also fight with problems that hinder the same. They also have a lot of anti oxidants in addition to essential amino acids, which combat hair thinning by nourishing the hair follicles. Beta carotene which is found in heavy amounts in curry leaves helps combating hair loss and the protein additionally boosts overall hair health, since essentially Keratin protein is the building block of hair and the deficiency of same leads to hair becoming brittle. So if you are still wondering about curry leaves being good for hair growth: In one word definitely yes! Much similar to using henna leaves for hair growth, which is very common in south Asian countries?
How To Use Curry Leaves For Hair Growth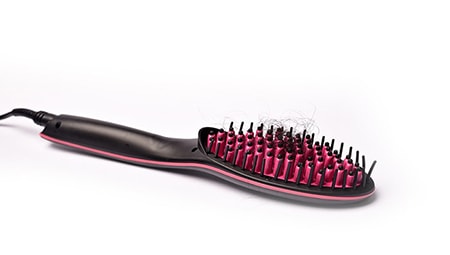 We lose a lot of hair every day. Normally 50-100 strands daily, the problem arises when this hair doesn't come back naturally. This is called hair loss. In today's world hair care is becoming increasingly difficult. With market shelves being filled with hair products that have more chemicals than farm pesticides, what to choose and where to go? Thank god nature's got our backs!
Curry Leaves And Coconut Oil For Hair Health: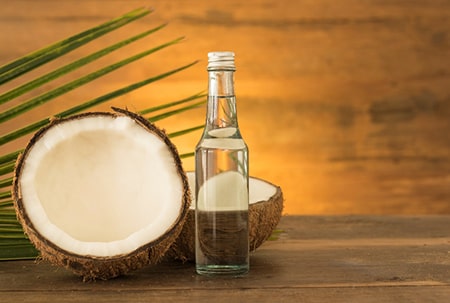 Coconut oil has been the favorite natural hair care product since ancient times. The penetrating capabilities of coconut oil are not new to the experts and hence they advise using kadhi Patta and coconut oil for hair growth. When combined with the nourishing properties of the compounds that naturally occur in curry leaves this magical potion can work wonders for you. Let's learn the easy recipe to infuse curry leaves and coconut oil for hair gain.
How To Make Hair Oil With Curry Leaves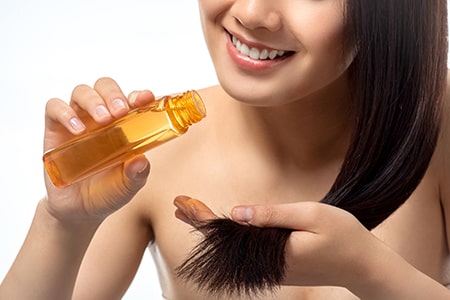 You'll need:
How to make:
Put curry leaves and coconut oil in a pan together.
At low heat let the mixture simmer for about 15 minutes. Do not increase the flame, as we don't want fried curry leaves. Allow the gentle heat of coconut bring out all the nutrients out from the leaves and into the oil. Also low heat insures that no essential nutrient is lost.
Once you see the leaves turning brown turn off the flame and allow the mixture to cool.
Apply the thoroughly cooled mixture to your scalp and to the entire length of your hair.
Repeat this process a couple of times a weeks and you would see the benefits of curry leaves for hair growth within four weeks of regular application.
Not only with coconut oil, different combination of curry leaves with hair oil could help you fight variety of hair and scalp related issues. Learn how to make hair oil with curry leaves over here with different types of oil.
Oils such as almond, olive, mustard and all kinds of essential oils have properties that are very effective against hair ailments. Mustard for example have hair strengthening and scalp cleansing properties, also almond oil has hair nourishing nutrients in it which makes the hair shiny and gives them a good texture and best part is that not even a drop of chemical or artificial ingredients have meddled in this. It's all natural and super safe for you and your loved ones around.
Almond Oil & Curry Leaves For Hair Damage Reduction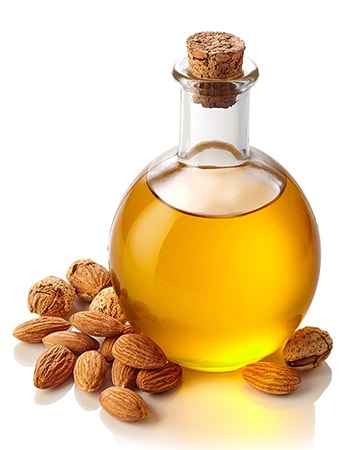 The Omega-3 fatty acids, phospholipids, vitamin E, and magnesium present in Almond oil have the ability to combat the damage done to your hair by the pollution and dirt. Also the naturally occurring vitamin E in almond oil is an anti-oxidant which is helpful in reducing tissue damage and boost hair growth. Along with Curry leaves benefits the pot gets sweeter!
How to make:
Heat almond oil along with curry leaves similar to the above-mentioned process. Once cooled apply this mixture and keep it on for at least 2-3 hours. Apply at-least thrice a week for best results. Alternatively you can use a few drops of almond oil with your regular curry leaves mask for hair although slightly heated almond oil tends to be more effective In imparting nutrients into the hair.
How to Use Curry Leaves for Hair Growth with Mustard Oil:
Curry leaves for hair is definitely a winner but no one can deny the benefits that mustard oil can provide. Firstly mustard oil's anti-bacterial and anti-fungal properties can help in combating the different types of scalp infection that cease hair growth. Also it is instrumental in rejuvenating our hair follicles and providing nourishment to the same.
So either add a few drops to your curry leaves hair pack or to the curry leaves powder for hair mask and save lots of money that you spend on hair spas both of these will give you a solid answer to your question of; how to use curry leaves for hair loss. Alternatively, you can also use the above-discussed method of heating oil with curry leaves and use curry leaves for hair growth along mustard oil.
Curry Leaves Hair Pack with Henna: How to Use Henna Leaves For Hair Growth
Henna is the ultimate natural go to solution for problems ranging from premature graying to improve hair texture and volume. Henna leave for hair growth is an excellent way to eliminate hair problems and get the locks that you have always dreamed of having. Just mix a couple of teaspoons of Henna powder along with your curry leaves hair pack and discover natural ways to use curry leaves for hair loss and other problems. Hence henna leaves for hair growth Is a great way to naturally prevent hair thinning and hair loss.
Besides trying all the above-mentioned remedies, you can also try the new range of Dabur hair oils and shampoos. These oils and shampoos are the future of hair care, enriched with the goodness of natural herbs and ingredients; they are undoubtedly a fantastic hair care solution that gives complete nourishment to your hair to make your hair look extra beautiful.
Read Also:
Coconut Oil for Dandruff
Green Tea Hair Mask Remedies
*
Fields are required. Make some cool noise, please don't spam and your voice will be heard.
Was this Article helpful?