5 Benefits of Coconut Oil for Hair and Skin
5 Benefits of Coconut Oil for Hair & Skin
03 July 2018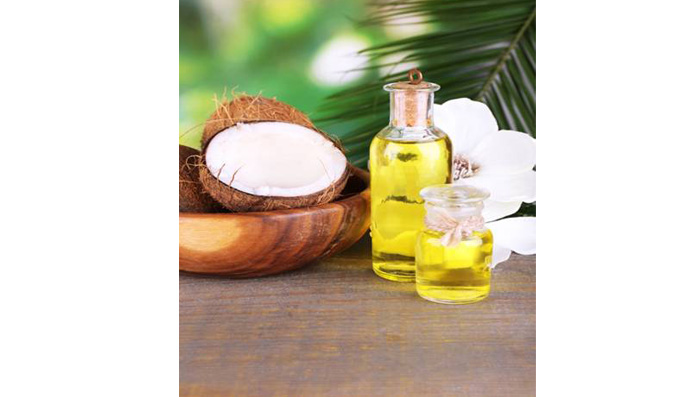 Cool, refreshing and nourishing – coconut can be used in a myriad ways for health and beauty. In fact, coconut oil is so beneficial, it emerges on the top on the list of
hair care tips
and skin care tips not just in Indian homes, but also for experts worldwide. Read on to know how coconut can work wonders for you:
Coconut For Hair Growth
Research has proved that when coconut oil is applied on the scalp, it acts as a hair tonic that promotes healthy growth of hair. As an ingredient so rich in nutrients, it stimulates hair follicles, nourishes the scalp and helps in growing thicker, softer, longer and shinier tresses. One useful hair care tip to enjoy maximum benefits of the oil is to heat up some Vatika Enriched Coconut Hair Oil in the microwave (not too warm, not too cold) and then gently massage it onto your scalp using your fingers – first on the roots then till the tips. Massage for at least 10 minutes, use a wide-toothed comb to evenly coat your hair strands with oil and leave this on for half an hour before you wash it off.
Coconut For Moisturising
A recent study proved that virgin coconut oil is very effective for hydration in dry skin. So slather some oil right after you bathe and then wipe off the excess with a towel for smooth glowing skin. But if your skin is normal to oily, coconut oil may not be a great idea during summers. So follow our skin care tip and choose Dabur Gulabari Cleansing Lotion instead.
Coconut For Deep Conditioning
Coconut oil is made up of 92% fat and is a rich source of nutrients which provide shine to dull and brittle hair. And that makes it a very popular choice for deep conditioning, when applied regularly. You could follow the hot oil massage described above for an overnight treatment – wrap up your hair in a shower cap or warm towel and rinse it off in the morning for better results. Coconut oil helps nourish the scalp and give back the lost nutrients to the hair, hydrates the scalp and keeps dryness away, thus giving you a clean scalp and nourished hair. What's more, if you have flyaways, try this smart hair care tip – pour a tiny amount of coconut oil onto your palm, rub it on your comb and brush. Your hair might seem greasy at first, but the oil will get absorbed in no time and you won't notice any stray hair!
Coconut To Remove Makeup
Another quality of coconut oil is that it's a natural antibacterial and antifungal. No wonder it makes a great night time cleanser cum moisturizer your face. Our skin care tip is to dab a bit on a cotton ball and massage all over your face, including eyelids. This is a natural way to remove even waterproof mascara off your face. Finish it off by washing off the residue with a cleanser – your face will be clean and not too dry. However, here's a word of caution: if you are prone to acne, avoid coconut oil.
Coconut For Body Scrubbing
Don't waste your money on expensive store-bought body polishers; follow our hair care tip and make it yourself using coconut oil. Yes, mix the following ingredients in a clean jar – virgin coconut oil, demerara sugar and a few drops of vanilla essential oil – it makes a scrub that exfoliates your skin and is almost delicious enough to eat!
As you can see, the list of good things that coconut oil can do is pretty long. So embrace coconut, follow our
homemade tips for healthy hair and long hair
, skin care tips and hair care tip, say hello to gorgeous hair!
Also read
Best Hair Regrowth Oil for Indian Hair
Benefits Of Coconut Oil For Hair

​
*
Fields are required. Make some cool noise, please don't spam and your voice will be heard.
Was this Article helpful?