Your Guide to Hair Removal Methods
Your Guide to Hair Removal Methods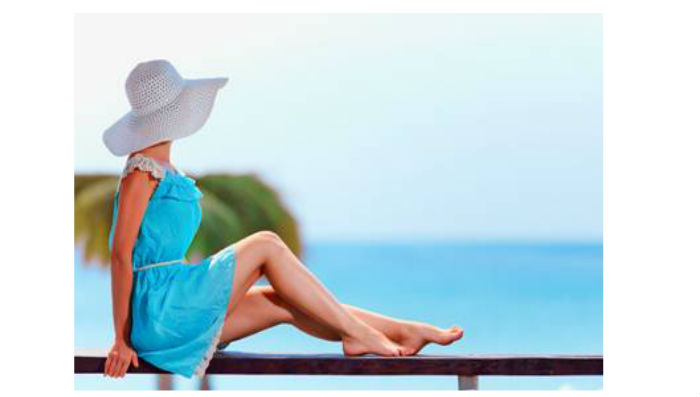 Hair removal is one of the most tiresome problems every woman has to deal with. Unless you take a laser treatment and fix this hassle for life, unwanted, excessive growth on your body and face will continue to annoy and embarrass you. Here is a list of convenient, hair removal methods you can choose from, along with the expert's recommendation of the best.
WAXING
An age old process, this involves coating the unwanted hair with a layer of wax and jerking it off with the help of a wax strip. Though known to be the best option for removing excessive tan (along with hair) in the summers, its painful execution makes it an unpopular option among many women.
THREADING
This process, practically only carried out on the face, involves plucking the unwanted hair out, with the help of a thread. Again, its painful execution makes it a very dreaded process for most women.
RAZING
Another old time method of removing unwanted hair is by razing it off. The reason why most women have lost interest in this method is because the hair that grows back is hard and coarse. Moreover, you have to be extremely particular about shaving the excessive growth, as soon as it returns again. If you still don't mind shaving your unwanted hair off, make sure you are using a modern, clean, women's razor. Also, use a shaving gel and shave in the direction of the hair growth for a smoother, painless shave. Always apply aloe vera gel, or an antiseptic to the shaved area. This is a valuable skin care tip.
EPILATOR
An epilator is an electrical device used to remove hair by mechanically grasping multiple hairs simultaneously and pulling them out. With epilation, you get smooth skin that lasts up to 4 weeks, because it removes hair from the root, the hair grows back slower than usual. However, the plucking sensation given by this device is not preferred by many women.
BLEACHING
Although bleaching is not a hair removal method, it changes the colour of the hair which helps in camouflaging it. This involves applying a paste on the face and keeping it for 10-15 minutes and then washing it off. Once this is done, the colour of the hair matches your skin tone, making it unnoticeable. Choose from the no-ammonia bleaches from the Fem Fairness range.
DEPILATORIES
Depilatories or hair removal creams dissolve particularly those proteins that make up the hair. Depilatories work best on hair on the legs, arms as well as face. If you looking for the safest and most painless way to remove unwanted hair, the like
FEM Anti-Darkening Hair Removal Cream
for women from Dabur, enriched with liquorice, should be your choice. You can get rid of unwanted hair in 2 minutes and that too naturally!
With like Dabur's products, you can now take a break from the painful and tiresome hair removal methods just use fem hair removal cream. Follow these hair removal methods given above and keep looking stunning!
---
*
Fields are required. Make some cool noise, please don't spam and your voice will be heard.
Was this Article helpful?