Whats Your Pre Wedding Diet Plan
Whats Your Pre Wedding Diet Plan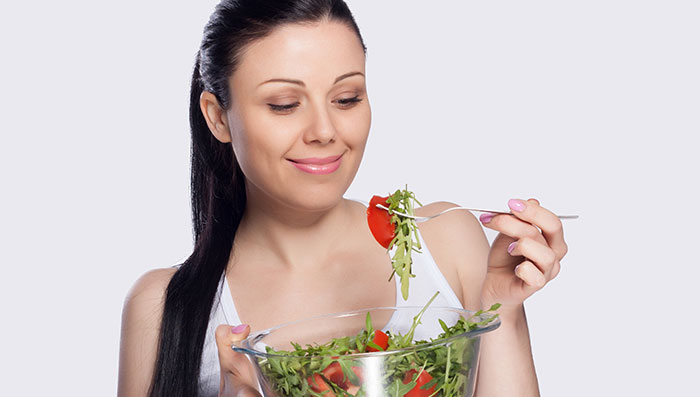 With all eyes on her on the big day, every bride wants to look and feel perfect. Once the dates are finalised every bride-to-be has to go through the long list of mandatories. Be it the skin or hair, while every would-be bride strives to get everything perfect by enhancing her natural beauty; she tends to overlook a major aspect of the pre-wedding saga – the diet.
Figuring out where to begin with can be hard, especially while planning the wedding, so here are a few strategies to make you look and feel naturally beautiful. All brides want to look like the best versions of themselves of their wedding and not someone else. So set a series of realistic achievable goals that groom you in the best way possible.
While facing the pre-wedding hustle-bustle, most brides-to-be forget to get enough sleep. But if you want to look stunning on your wedding day, always keep in mind that sleep is the most important ingredient to get a perfectly flawless skin. It is the only time when your body recovers from all the stress your body endures throughout the day. Not just that, it also stabilises your hunger hormones and keeps you in a great shape.
Include plenty of fruits and vegetables in your pre-wedding diet. Fruits and vegetables rich in vitamins and nutrients, are a good source of energy, and are low in calories. They help us feel full without consuming a high-calorie diet.
Detox your body and experience a glowing skin, lustrous hair and a healthy body by drinking lots of water. Drink at least 2 litres of water to balance all the reactions in your cells and to keep your metabolism up.
While shopping for food, always pay close attention to the labels. These labels give valuable information about the content of fat and calories in a given product, and can help you plan an appropriate diet.
Cut down on all unnecessary fats and sweets. Stay away from butter, ghee, cakes, pastries, desserts, fried foods, etc., as these can only worsen your efforts to stay fit. Sweets can give you a lot of mood swings, sugar cravings and add on many extra calories which you could put on the back burner at this point in life.
Control your calorie consumption by tracking it. Always be aware of the calorie content and nutrition of everything you eat to keep your body healthy and skin glowing.
Follow these natural beauty tips to experience a healthy body and radiant skin on your big day. To perfect your bridal look and make it flawless with the perfect bridal make-up read
Bridal Make-Up: What to do and not to do
.
---
*
Fields are required. Make some cool noise, please don't spam and your voice will be heard.
Was this Article helpful?