Wedding Shopping Guidelines For The Bride
Wedding Shopping Guidelines For The Bride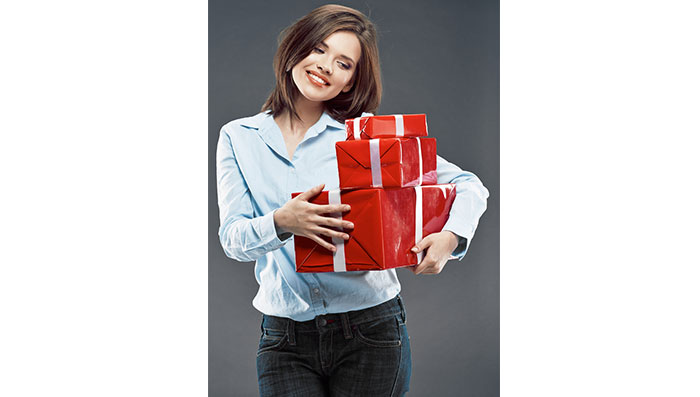 Getting married might sound like a fun thing to do, but organising one is not a piece a cake. It's a process that requires perfect planning at every step well before it is executed. From pre-engagement to post-honeymoon, there are innumerable preparations that need to be taken care of. One of which is the reason why women get married… shopping!
Besides being one of the most adventurous and fun filled activities, it is also an essential aspect of the process. In order to make sure that you get the essence of it, here's a list of shopping guidelines that will help you on the way and make you look like a natural beauty.
In order to avoid a sharp dent on your pocket, prepare a realistic budget segregating the expenses for varied items, such as clothes, jewellery, cosmetics, upholstery, household items, gifts, etc. Cut your list wherever need be.
Make separate lists of things to be brought for the bride, groom and family members. This way you can easily manage the budget as per the requirement.
Don't forget to make the budget of the other basic household like kitchen accessories, beddings, toiletries and guest requirements separately.
The list for the bride and groom should include objects like clothes, accessories, jewellery, cosmetics, toiletries, gifts to be given, etc.
While picking hair and skin care essentials, check the expiry dates, always pick herbal options over chemically-loaded stuff, cause natural beauty always shines!
Fix a timeline for your shopping adventure as you might end up window shopping for weeks without finalising anything.
Talk to the newlyweds, be it your friends or anyone from the family. These guys would be able to guide you in the right direction and recommend the right stores for your wedding shopping.
And last but not the least, remember to take a receipt of everything that you buy. Not only will this help you keep a record of your budget but also help you in exchanging or returning the item in case there is some problem.
Have you check out the other
natural skin care tips
in our wedding series yet? Do let us know what you think in the comments section.
---
*
Fields are required. Make some cool noise, please don't spam and your voice will be heard.
Was this Article helpful?