Tips to Keep Your Winter Skin Acne Free
Tips to Keep Your Winter Skin Acne Free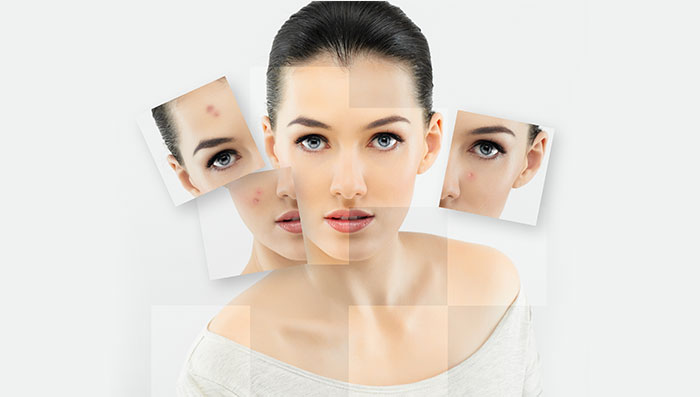 It may come as a surprise to you when you get acne breakouts in the winter. But don't be, in case you haven't changed your skincare routine. The moment you feel a pimple forming, you just wSSant to zap it with whatever harsh acne fighting products you have. But wait! Are the products that you use in winters the same as the ones you use in summers? The cold weather causes your skin to become drier causing it to produce more oil. This oil clogs pores and makes your breakouts even worse. If this has been your winter skin story, you've come to the right place because we've put together a few skin care tips to keep your skin acne-free this winter.
Cleaning Your Face/Skin
Cleansing your face in winters in as important as cleansing it in summers. Why? Because the winter air is full of loose dust particles that easily get stuck on your skin. You should make it a habit to clean your face as soon as you come back home. Never use a soap to wash your face, instead, use natural skin cleaning ingredients like rose or aloe based deep cleaning regimen. Dab some Dabur Gulabari Rose Water on a cotton ball and cleanse your face. Not only will this skin care tip make your skin soft and supple but will also refresh it by removing impurities.
Moisturising Your Skin
Moisturising is one of the most important steps in the skin care routine. The ruthless chilled winter wind makes the skin lose its moisture causing the outer layer of your skin to dry out and crack. Therefore, no matter what your skin type may be, keeping your skin moisturised is crucial. In order to avoid a winter acne breakout, you could use Dabur Gulabari Moisturising Cold Cream. With ingredients like rose oil, glycerin, saffron and turmeric, it works perfectly to make you skin soft and radiant even in the harsh cold weather.
Nourishing Your Skin
If you want radiant and glowing skin throughout winter, nourishing it on regular basis will do it for you. It's time you treated your skin to a healthy and nourishing fruit pack. You can nourish your skin using fruit pack. You can find a ready-made fruit-pack at home itself. The ingredients you need to make fruit-pack are fruits like ripe papayas, strawberries, grapes, ripe mango, etc. Place these fruit along with some plain yogurt in a blender and blend until smooth. Mix well and apply on your face. Keep it on your face for about 20 minutes before rinsing it off with water. For the best results, apply the fruit-pack at least once a week on your face.
Hydrate your skin
Not everyone drinks as much fluid as they should, especially during the winter months. Normally dehydrated, dry skin starts from within, so you must drink a sufficient amount of water daily. This keeps your body and skin hydrated from the inside-out avoiding cellular breakdown, pre-mature aging and extreme dryness.
Follow these
tips for beautiful skin
and be acne-free this winter season. And if you found this article helpful, we'd love to know. So do leave a comment!
---
*
Fields are required. Make some cool noise, please don't spam and your voice will be heard.
Was this Article helpful?