Tips to get your skin glowing this monsoon
Tips to get your skin glowing this monsoon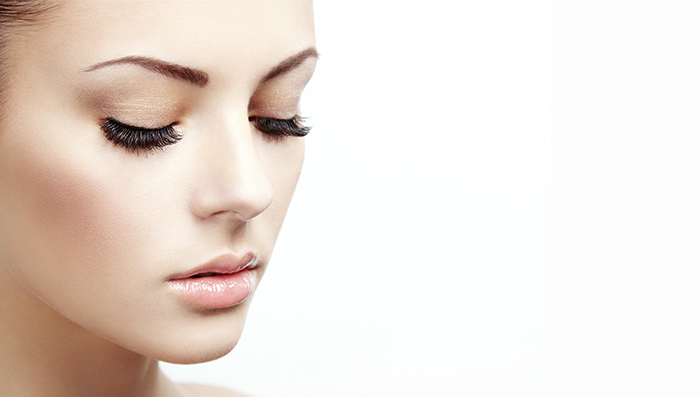 Thought monsoon and glowing skin can't go hand-in-hand? We've got enough reasons to make you believe otherwise.
Video:
Get Glowing Skin Naturally With Fem Fairness Naturals
Yes monsoon is the season when your skin starts to act strange but that is only due to fluctuating weather conditions. From suddenly becoming oily to getting bone dry the next minute; monsoon is certainly not the most skin-friendly season of the year. But this should not be the reason for you to not step out and enjoy the rains. So, how to get glowing skin despite the weather outside hell bent on robbing it of its natural glow? Simply, by going an extra mile in your every day skin care regime.
Even though the market is flooded with products that promise to give you glossy and clear skin but instead of relying on these products you should always go for natural homemade beauty tips for glowing skin to improve the overall health, appearance and texture of your skin. So, if picture perfect flawless skin is your dream, then follow our easy, simple & effective home tips for glowing skin; sourced from your kitchen.
Turmeric:

Turmeric is a magic ingredient commonly found in every Indian kitchen. Its antiseptic qualities notwithstanding, it also makes for an awesome ubtan or face pack when mixed with gram flour, yogurt, milk or any other ingredient. How to get glowing skin at home using turmeric? Mix a teaspoon of turmeric powder with few drops of Dabur Gulabari Rose Water and apply on the face.

You can make a paste with a teaspoon of turmeric powder with a tablespoon of gram flour, honey and milk for application on the face. Regular use of these remedies will remove scars and gives you an even skin tone.

Lemon:

The citric acid present in lemon aids in removing dead cells from the surface of the skin and the presence of vitamin C help reduce dark spots by increasing the cell renewal process. As a result of which you are presented with clean & glowing skin. Squeeze juice of half a lemon and mix it with honey and apply on the face. Leave it for 15-20 minutes and rinse with water. Lemon also makes for an excellent skin exfoliating agent. Mix juice of 1 lemon with 1 teaspoon of sugar, scrub your face in circular motion and leave it on for 10 minutes before washing with water. Follow this remedy twice a week to lighten your complexion and get glowing skin naturally. So is using lemon an effective tip for glowing skin? Of course it is! Now you don't have to worry about getting fair & glowing skin. Just read more about how to get fair skin using easy home remedies & you can get flawless looking skin.

Honey:

When it comes to suggesting tips for glowing skin at home, honey tops the chart. Make it the base ingredient of any homemade face pack and you are guaranteed to get dazzling results. So, how to get glowing skin naturally using honey? By simply mixing 2 teaspoons of milk with 1/2 teaspoon of honey and leaving it on the face for 20 minutes before rinsing. You can also apply honey directly to your face. A great natural moisturizer, honey hydrates the skin from deep within making it soft and supple on the outside.

Coconut Oil:

To avoid dryness of the skin during monsoon, simply heat coconut oil for 30-40 seconds and directly apply on the skin. Massage the oil for 10 minutes before rinsing it with lukewarm water. Rich in antioxidants, coconut oil has antibacterial and antifungal properties that help maintain clear and soft skin during the rainy season.

Papaya :

The natural bleaching properties of papaya reduce the appearance of spots and blemishes thus leaving you with clean and clear complexion. So, how to get glowing skin at home using papaya? Mash 2 teaspoon of ripe papaya with a teaspoon of sandalwood powder and honey each. Apply on face and let it rest for 15 minutes before rinsing with a concoction of water and rose water. For a glowing and ever dazzling face, try the remedy at least twice a week.

Walnuts :

That walnuts are good for the heart is no secret but did you know its antioxidant properties are also useful in getting clean and radiant skin? So if your question is how to get glowing skin using walnuts, we have the answer sorted for you. Mix a teaspoon each of walnut powder and yogurt and apply on the face. When the paste dries, scrub the mixture off the face before washing it with lukewarm water.

You can also soak 3 walnuts overnight and make a paste using Dabur Gulabari Rose Water for application the next day. It will give you glowing skin by removing impurities and dirt from the face.
Still thinking how to get glowing skin naturally? Try these tips for glowing skin now!
Also read on tips to get healthy skin this monsoons.
---
*
Fields are required. Make some cool noise, please don't spam and your voice will be heard.
Was this Article helpful?