Skin Care Tips for Your 30s
Skin Care Tips for Your 30s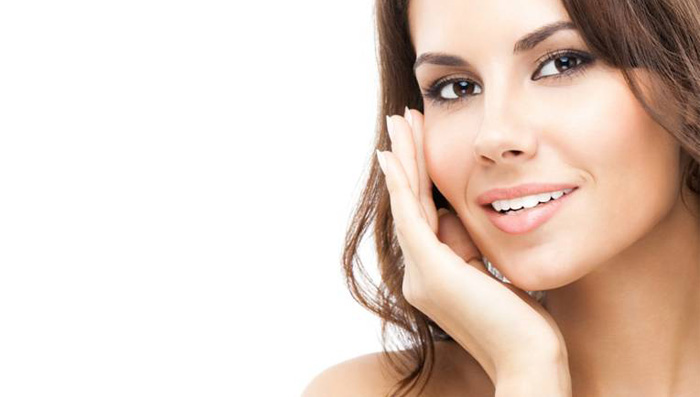 In the 30s, the body is not as active as it was in your 20s. It no more regenerates as many cells as it used to. That's why the skin becomes loose and many signs of ageing start to creep in. Sun damage, pregnancy or even birth control cause discolouration of your skin. (read on our article about
ageing and turning the clock back
) At this point, you should start exfoliating regularly as your skin naturally exfoliates only after 5 weeks as opposed to 2 weeks in your 20s. You also need to continue your skin care regimen with some alterations to attain the perfect glowing skin.
Your Ideal Skin Care Regimen
In the morning when you wake up, you need a cleanser that will do more than just removing makeup and excess oil. It should also lightly exfoliate using PHAs.
Use an eye cream at day as well as night to hydrate the skin around the eyes and increase flexibility. It will also remove dark circles and lines that may be appearing. For the day, go for an eye cream with a broad based SPF and a hydrating eye cream for the evening.
Before applying sunscreen, use an antioxidant-rich moisturizer, serum or lotion. Antioxidants are very important at this age. They act synergistically with sunscreen to help guard against sun rays.
Use a light moisturiser with SPF 15 or above to protect yourself from the sun to help you retain your skin's moisture. Look for a product that contains zinc oxide, titanium dioxide, avobenzone or mexoryl to block UVA rays as well. For more information about protection from sun, read our article on Demystifying SPF.
After you have freshened up and are ready to leave home, apply lip balm or lip colour which is naturally produced. If you wish to apply make-up then make sure you are using quality products which do not take away the natural glow of your skin.
When you come back home, immediately wash your face using Dabur Gulabari rose water and follow up with a face wash. This will clean all the remains of pollution and dust that you might have collected during the day.
Last but not the least, thoroughly moisturise your skin with a moisturiser that suits you. It may or may not be a light one, depending on your skin type. You can try Dabur Gulabari pearl fairness moisturiser which comes with the goodness of saffron and turmeric. Night-time is the best to leave the skin with a moisturiser on as there's plenty of time to absorb the cream without it being washed away. This is the most important step as it leaves you with soft and glowing skin.
Skin Care Tip For Timeless Glowing Skin
This decade is all about work and family balance. The hectic life of your 30s can take a toll on your skin and pave way for serious damage. This means that your glowing skin will become lifeless and dull. Infuse some oxygen into your skin by using Oxylife gel bleach. It has aloe vera which is anti-bacterial, anti-inflammatory, and has antiseptic properties. Since it is gel based, it is oil free and perfect for your skin. So use this skin care tip to flaunt a timeless glowing skin in your 30s and enjoy ageing with grace. Learn more about daily routine for glowing skin.
---
*
Fields are required. Make some cool noise, please don't spam and your voice will be heard.
Was this Article helpful?