Silly Mistakes You Are Making With Your Skin
Silly Mistakes You Are Making With Your Skin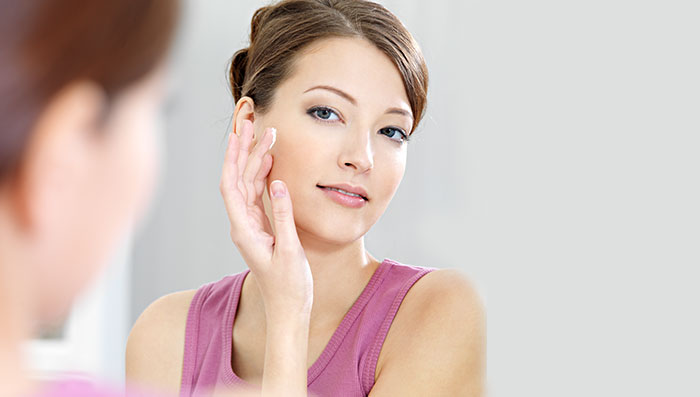 Think you are a pro when it comes to skin care. Well, if your skin is not perfect, maybe something went wrong somewhere. Taking it forward from this article, let's take a look at a few common skin slip-ups that typically happen and learn from other people's mistakes!
You do not use products that are meant for your skin type
There is a reason skincare products are designed for specific skin types, the ingredients used are most suited for your skin's unique needs and formulated to solve your skin woes. So why use a generic "suitable for all skin types" product when you have the option to choose something that's made for you?
You overdo it
Sometime over-caring is over-doing. Too much cleansing can age your skin, too much moisturising can give you acne, too much exfoliating can cause damage. And you don't want any of that! Always go by the healthy skin tips mentioned on the product packaging and use it prudently.
You leave your skin bare after cleansing
Many of us love that squeaky clean feeling we get after a face wash, but guess what? Your skin regime is incomplete unless you follow it up with a gentle moisturizer. In fact, one must moisturise immediately after washing up. If you leave your skin bare for any more than 30 seconds, your skin will start dehydrating as the dry air sucks out the moisture from your skin. And you are left with a tight, parched feeling! This is an important skin care tip, so make sure you stick to this regime religiously.
You go wrong with exfoliating
We've been hearing how exfoliating is important, but do you do it the right way? Let's find out. An exfoliator doesn't just remove dead cells; it also enhances the texture of your skin. As you grow older, there is an increasing need to exfoliate more to remove dullness from our skin, but then too much exfoliating is not good either, it tends to irritate your skin further and leads to breakouts. So follow our skin care tip and use a scrub not more than twice a week, and be gentle on your facial skin.
You use very hot water
Come winter, your skin tends to be drier than ever. And when you use very hot water, your skin becomes even drier! If you already have dry skin, hot water dries it out further. So follow our skin care tip and wash your face with lukewarm if possible. Or you can always use Dabur Gulabari Rose Water instead.
You overuse facial wipes
You know those instances when you are lazy to wash your face and use a facial wipe instead? Though they are convenient for a quick refresh during a hot summer day, they aren't meant for a regular cleanse or to remove makeup. Wipes contain alcohol that makes your skin drier than ever. That's not all; wipes are not entirely effective when it comes to cleansing. What you need is a face wash that thoroughly cleans your pores and gives you a cleansed feeling, inside out.
If you've been making these common skin blunders all this while, we hope you now know what to do and what not to do. And if you have more such skin care tips, do share it with us in the comments section. The more the merrier!
---
*
Fields are required. Make some cool noise, please don't spam and your voice will be heard.
Was this Article helpful?